Help support the Legendary Community Club
We are the Legendary Community Club , and we are calling on all community members who can give £5 or more to help provide emergeny food provision for struggling young people in Lewisham 

We provide after school meals for young people attending Youth First Clubs in Lewisham as well as food parcels for young people and their families from specific schools in Lewisham. We are continuing to support these families in term time and the holidays.

£50 raised will be able to feed 25 young people

£100 raised will be able to feed 50 young people

£1000 raised will be able to feed 500 young people 

There is power in our community. Join us.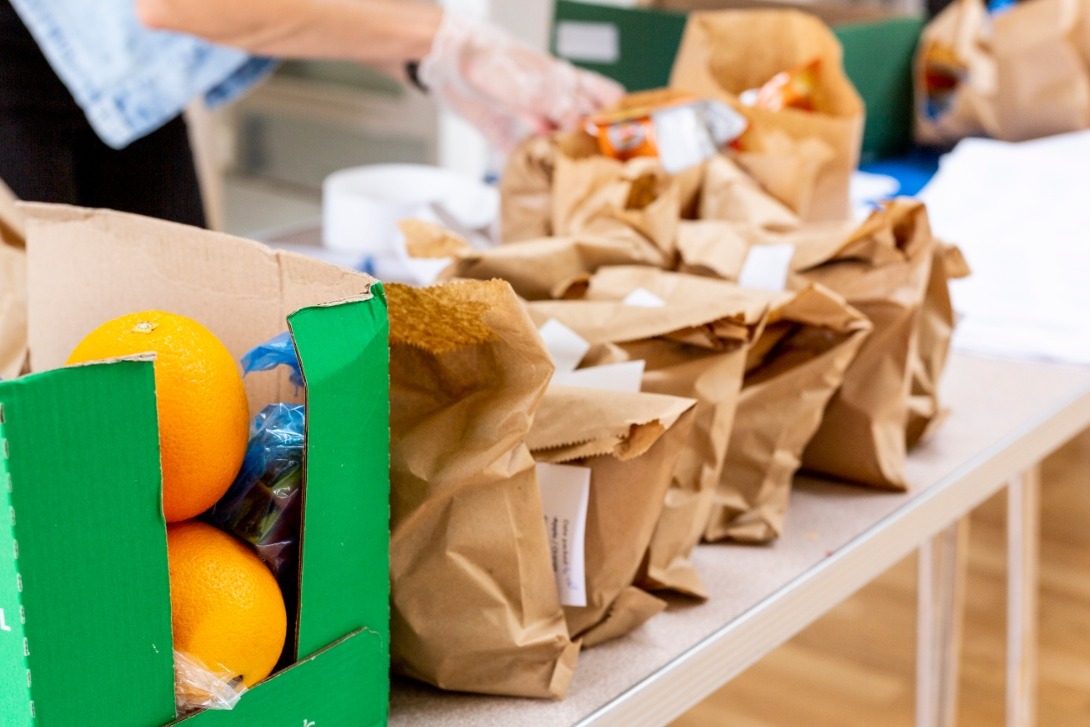 Food provision through schools and youth clubs play an essential role in providing food for children and families who are in need of it - this is especially true during the holidays, when Free School Meals (FSM) are not usually available. Recently, the government (after several U-turns) decided to extend funding for FSM over the school holidays, but several families received substandard food packages  that still forced them to rely on extra aid from food banks and mutual aid community groups.

Many young people are also not entitled to free school meals during term time because their parents earn above the amount allowed for eligibility for free school meals. In England, earnings from employment must be less than £16,190 for families in receipt of Child Tax or Working Tax Credits, and only £7,400 per year for families in receipt of Universal Credit. 

This is staggeringly low and, when combined with measures such as the two child limit on Universal Credit payments, means that many families struggling to put food on the table are nevertheless deemed ineligible for free school meals. Other families are unable to claim FSM for their children because they have no recourse to public funds (NPRF) which is a condition the government imposes on some families due to their immigration status.


What does this mean?

Those recently impacted by the financial costs of COVID-19 (which are only increasing), are more likely to go hungry. This will have bothphysiological  and psychological impacts  on young people and their families. 

Why?

The data collected by CPAG on child poverty  in the UK are enraging: 4.2 million children were living in poverty in the UK in 2018-19, out of which 700,000 were in London. This has been worsened by the fact that parents and carers are twice as likely to lose their jobs due to the pandemic. 

In Lewisham, according to Trust for London , 37% of children are in a situation of food insecurity, and 14% of the population needs social benefits to survive. It's deeply distressing that this level of inequality  exists in the UK, particularly given that we are one of the richest countries in the world. 

Don't know what living with food insecurity feels like? See here .

The figures above reflect the shocking inequality in Britain, which was already severely impacting children and young people before the worst financial effects caused by the pandemic began to be felt. Due to the government's lackluster response to the pandemic, it is projected that the number of children in poverty will increase  to 5.2 million by 2022. 

We also cannot ignore that this impact has not been distributed equally: people coming from Communities of Colour and immigrant background are over twice as likely to live in hardship than their white British counterparts  and, due to the wider structural racial injustices, these communities are also disproportionately impacted by Covid-19. We are certainly not 'all in this together'.


What are we doing about it? 

Legendary Community Club, which was named by Chevrington Odoh from the Pro Plus FC , is a grassroots project set up by some members of Lewisham Mutual Aid   in partnership with local organisations. Our aim is to deliver emergency food provision to ensure that young people do not go without out, for as long as there is a need. 


We will make this happen in three ways:

1. Temporary food provisions have been set-up for families who require this support, in partnership with local schools and community groups.

2. A kitchen has been set up to prepare nutritionally balanced meals for young people through their youth clubs which run after school and in the school holidays.

We know that food charity is not a long term solution. This is not the world we want to live in and we refuse to normalise food banks  as a solution to food poverty. This is NOT an inevitable situation.

3. With this in mind, we will continue to work alongside The Children's Society, who have been calling on the government to ensure that every local council adequately funds emergency support for families , so that nobody is left behind  in a time of crisis. For more information about their campaign 'Strengthening the Safety Net' see here , and sign the petition here.

We will also continue to support the calls from Save the Children  and Child Poverty Action Group  who have been lobbying for reforms to the benefits system, as well as an increase in the child element of Universal Credit and Child Tax Credit by £20, and an end to the two child limit and the £20,000 a year benefit cap which hits families in high-rent areas such as Lewisham particularly hard. Lastly, we will continue to support IFAN  with the #CashFirst campaign, which has already inspired us to start our very own community-led participatory research project (stay tuned for more on this!). 

The way our tax and welfare system is designed is a political choice. There are solutions . We will call on the government and its representatives to be bold, brave and radical in how they approach this problem. 


What will we use the funds for?


We will use the money raised from the community to buy food and equipment for the project.

We have a host of volunteers, and multiple clubs and schools signed up and ready to go. The project began on July 21st 2020. 


£50 raised will be able to feed 45 children 

£100 raised will be able to feed 90 children 

£1000 raised will be able to feed 909 children  


There is power in our community. Join us.
Organizer
Legendary Community Club
Organizer