LETZSup Stolen Paddleboard Fund
When one of the nicest people you've ever met has had something done to them that downright sucks, it is our   duty to help make things right.
♡ That's what we do for ohana.  


On May 24th, 2017- LETZSup paddleboard enthusiast, instructor, racing champion and Mai-Kai brother Mileto Allemand had his entire business- trailer, paddles, life vests and paddleboards stolen May 24th, 2017.

His whole business investment, which took years to build, piece by piece, board by board... taken away by thieves in a matter of minutes.
Unbelievable, and heartbreaking.

Those of you South Florida Paddleboard enthusiasts and those connected via SUP goups and and social media may know that Mileto has been greatly dedicated to the sport of paddleboarding since its infancy in Fort Lauderdale.  


An accomplished medal-winning paddleboarder himself, he is also a passionately dedicated instructor.  Much of his life and love has been introducing & turning folks on to the sport, making his boards available to everyone and anyone who wanted to give it a go. He encourages and trains future competitive racers- giving them the opportunity to participate and race at all levels of proficiency.



*Some of you may also recognize him from his years of stellar performances on the Mai -Kai stage  in Fort Lauderdale ~

His charismatic stage performances place the audience first and foremost; never compromising his performances, he actively takes time to greet as many guests as he can after shows for photo opps.


Always willing to help when needed, Mileto has always been the first to come to a person's aid- often bringing his boards and teaching free of charge to Summer Camps and charity events. He has and will, without heasitation assist any friend and person in need.
 In fact, he was actually driving a friend home to keep him from getting wet at a bus stop that rainy night his boards and trailer were stolen.


Without his boards and equipment- Mileto is at a loss. He needs these to again pick up his business and continue his work doing the very thing he loves- teaching and showing others the joys of being out on the water.


It's been said that "Nice guys finish last".  
We don't believe that to be true - Sometimes, nice guys are helped by other nice people. Paying it forward feeds the heart- and is a big part of what helps make life grand.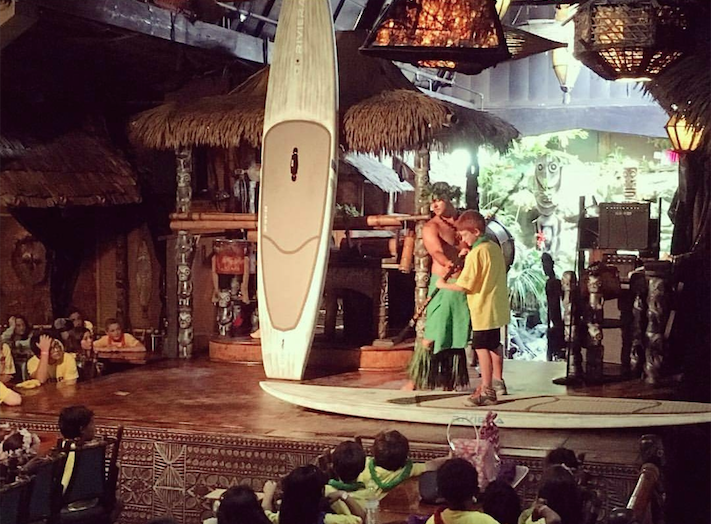 Any donations would help Mileto tremendously to again continue his life's work. With the summer SUP season just beginning, time is of great importance.

During the next few days, we will be updating the page, posting some items of interest for auction, and offering a special entertainment event to bring the local community together. 
Frequent updates will be posted, all for this crazy wonderful and selfless fellow.

Thank you so much for your consideration.

TO HELP:
It would mean a great deal to recieve help from Mileto's  Ohana (family),  friends,  paddleboarding and community members.  

Replacement Cost:
In order to help restore Mileto's business, he would need replacement the following stolen items-

1.  5 Paddleboards 
2.  5 Paddles - 2 aluminum  
                               2 carbon fiber 
                               1 race paddle 
3.   4 Leashes- 

4.  Paddleboard rack - 

5.  Trailer  

We have calculated that this would cost $8500 to achieve.
Please share and donate if you can- if we cast a wide enough net- we can and will gather enough, as every bit counts ~
With your help- this is entirely possible- but only if we all come together. 
That's what Ohana does- showing love in times of trouble, and through it, make new times of happiness.

Much aloha!
Yours sincerely,

~MeduSirena~
A fellow paddleboard enthuaiast, fan, and friend.



Organizer and beneficiary
MeduSirena Marina 
Organizer
Fort Lauderdale, FL