In April 1986 Dr. Mario Saravia led volunteer dental faculty and students to rural Jamaica to provide dental care.  His description of the venture was,.....    "Improvisation at it's best".  
Each successive year small groups of faculty and senior dental students have continued  traveling to and working with impoverished patients in the parish of Trelawny.   The Jamaica Project is now in it's 31st year.
There has been a two-fold ambition to this endeavor.
First
- Treat Dental Needs  (
over 40,000 patients seen
)
Second
- Development of Dental Skills (
over 600 senior dental students have participated and benefited
)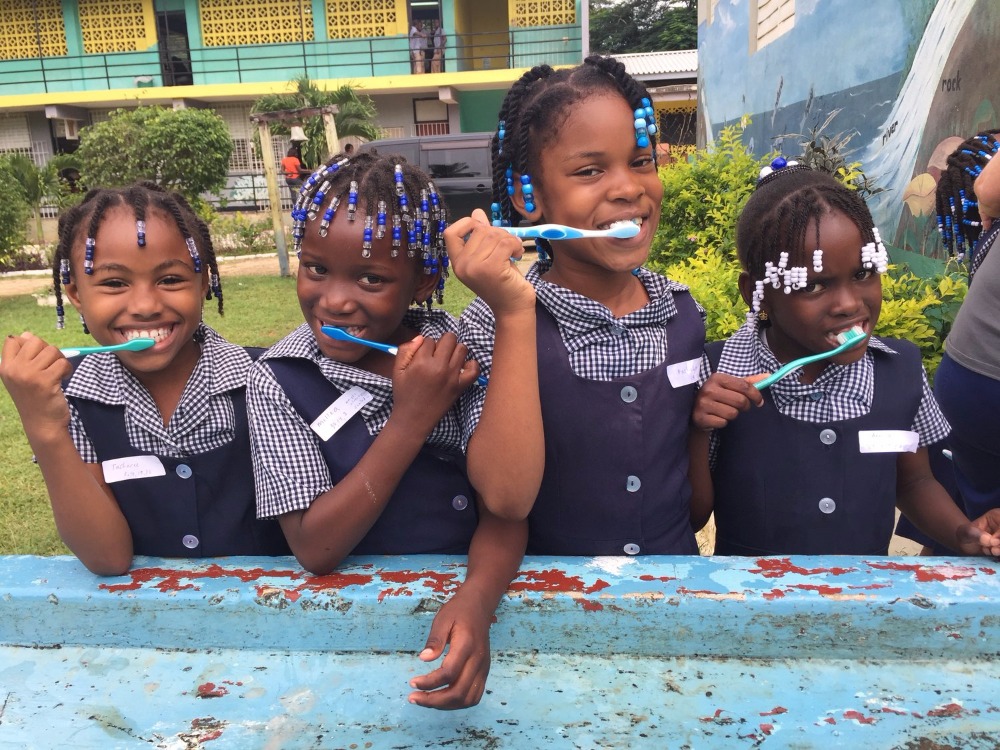 The funds for supplies, housing and in-country transportation have all been raised annually thru donations.  Volunteers are responsible for their airfare and food expense.  It's been a shoestring,....
We are now working on fundraising for this year's fall trip.   
A "cup of coffee size" donation is as utilized and appreciated as a "bread truck" donation.
We hope you'll give a bit for patient care and for senior dental student education.
Much Respect!