Hockey Development in Sierra Leone
BANK TRANSFER IS POSSIBLE

Name: Sierra Leone
IBAN:
BE57 7330 6047 0335
Notice: Your name :)
Dear family, friends and hockey / sports community,
Hockey, and sports
in general, has a place close to our hearts. It connects us,
creates friendships for life and shares important life lessons
such as discipline, working for each other and taking up responsibility. Even more so, it makes us dream about big moments and lets us pursue our goals as a team.
People in Sierra Leone
, one of the poorest countries in the world, do not always have a lot to dream about. They have
recently been tormented by catastrophes
and often just live from day to day. People still feel the consequences from one of the continent's bloodiest and deadliest civil wars ~20 years ago and also one the largest health crises, Ebola, left the country and its population deeply scarred.
We want to
share our love for the sport
and all the lessons we learned with the people (children and young adults) from Sierra Leone to make them dream, let them inspire each other and connect in a positive way. We - Henri Raes, Henri Denayer, Jeffrey van Aart, Jules Noten, Jerôme van den Bergh and Alberto de Koning - will
travel to Sierra Leone on the 25th of May for 2 weeks
with the
mission
to
further develop the sport
in the country by sharing our own
knowledge
, distributing
equipment,
and organizing
training camps
and
tournaments
across the country. In addition, we will open up the sport to new kids across the country through collaborating with orphanages and
other social impact organizations
on the ground (e.g. Uman Tok).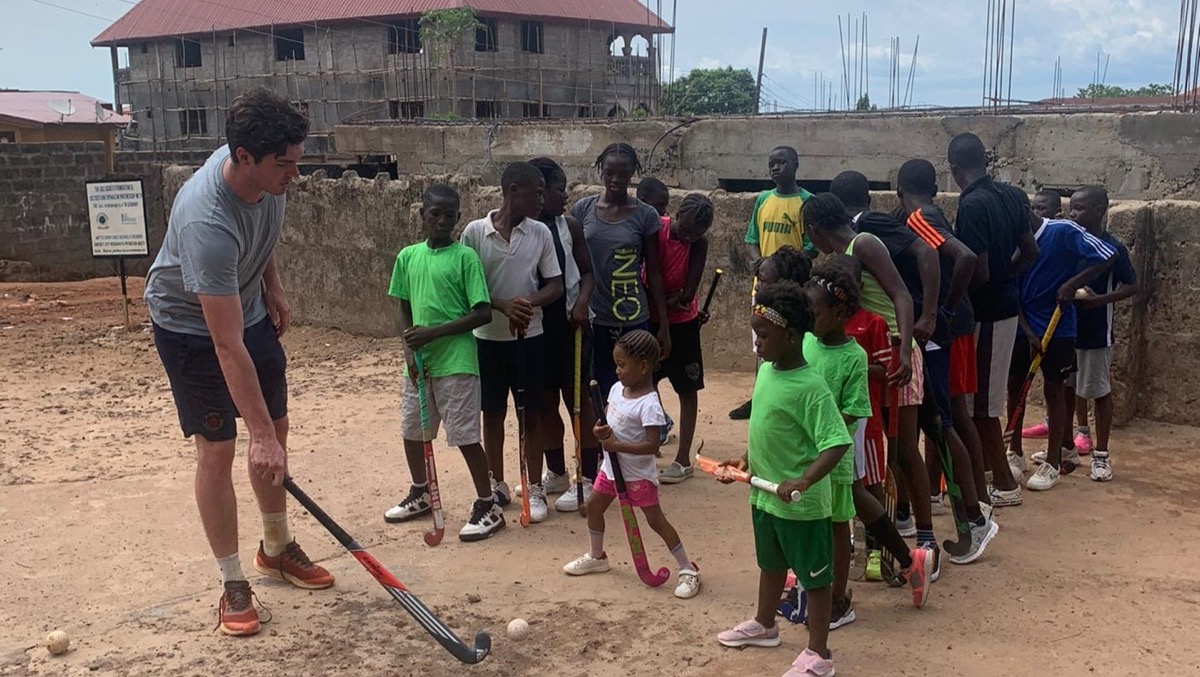 Jules and Jeffrey (facilitated by the organization
Sierra Leone Hockey Trust
 ) were already in Sierra Leone in May 2021 and were shocked by the conditions and circumstances in which these children and adolescents live and play hockey. Often on asphalt or dust fields covered by plastics or splinters, and this on very old shoes with limited protection. Sticks are often completely broken and equipment, such as protecting gear and proper clothing, is non-existent or in very bad condition. Therefore, we decided to
help these children and give them an amazing hockey experience
when we go down there, like we all received in our younger years at KHC Dragons. 
 We are asking for
help
to:
-      
Rent the only artificial turf field
in the country for 3-4 days to organize a huge training camp, introduce new people to the sport and set up a tournament (days like this are truly among the best of the year for the people in Sierra Leone – they are already looking forward for months)
-      
Purchase special hockey balls
(larger and lighter) to improve training conditions and increase safety
-       Enable
logistics / transport of ~500 Osaka KHC Dragons shirts
which we have received and will distribute
-       Enable
logistics / transport of sticks, shoes and other hockey gear
which we have collected last year
-       Coaching gear (e.g. Coaching boards)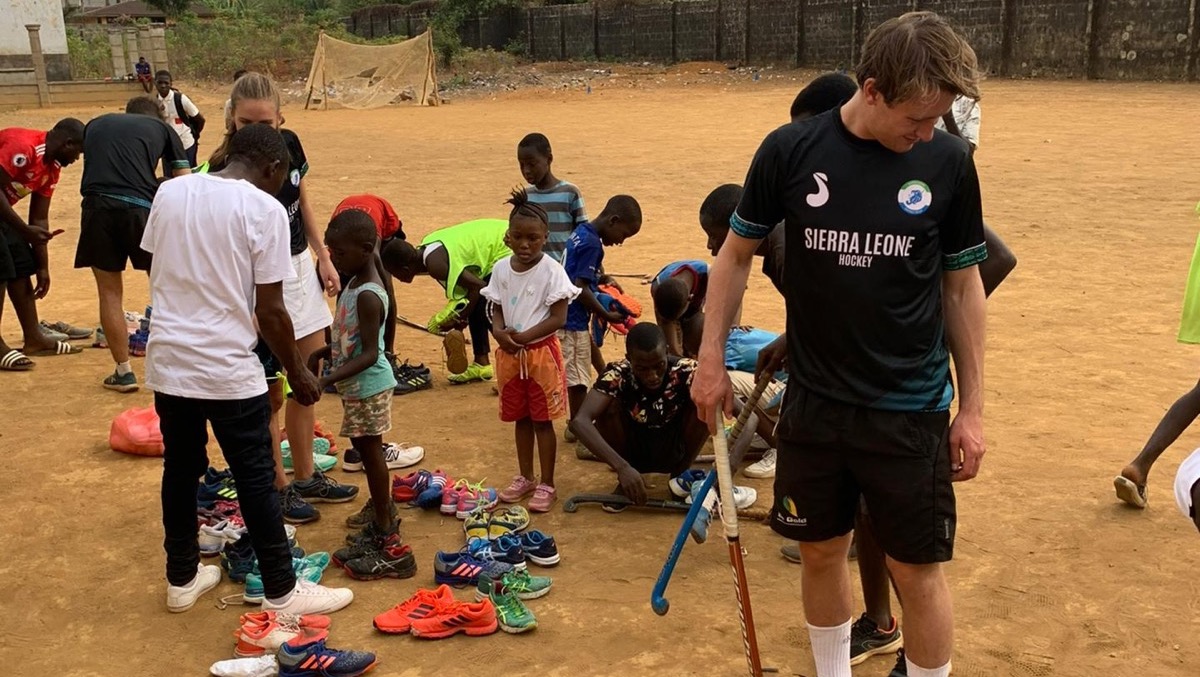 In addition, we will open up the sport to new kids across the country through a collaboration with Uman Tok. Uman Tok envisions: a well-informed gender equal world where children reach their full potential by staying in school with heightened knowledge on
Sexual and Reproductive Health Education 
and access to affordable
re-usable menstrual hygiene options
; a world where parents, guardians and communities are empowered to model informed healthy practices that align with their goals & values.
We can use
every little bit of help
to make our
mission
a
successful
one. By contributing with a
donation of free choice
, you too can
be part of our charity trip
. We will keep everyone up to date during our trip with pictures and videos (keep an eye on this
Instagram page
 ). We would like to thank every single one of you in advance for your donation.
We are more than grateful for your contributions and support!DONATE HERE 




Fundraising team (6)
Henri Denayer
Organizer
Brasschaat
Alberto De Koning
Team member
Jeffrey Van Aart
Team member
Jerôme Van Den Bergh
Team member
See all