Help me see my disabled sister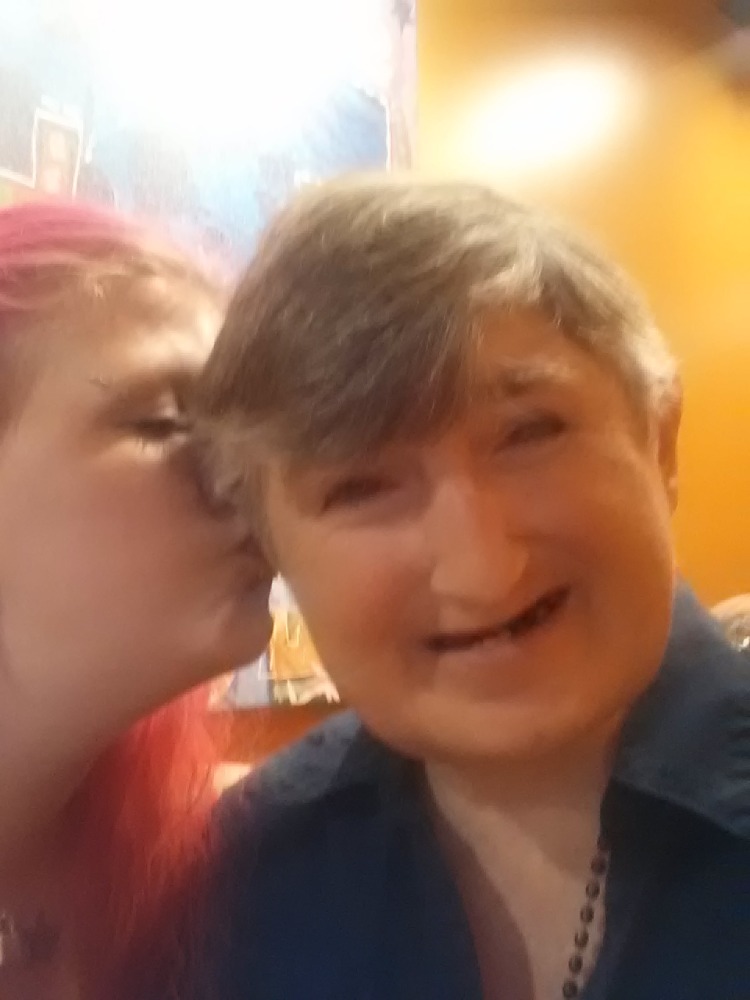 This is my sister Anna! I lost track of her for about 12 years because of me battling a meth addiction! I was blessed enough to find her again last year ( after a few solid days on the phone & calling EVERY place &/or person I thought MIGHT have a lead to her location!) I was even told to not bother by a few government agencies!!!!! Well, being stubborn finally paid off & I was able to find her!!!! She is the only family I have left from growing up & even though she is in a group home, I am the only family she has left!!! ( Kudos to her group home though... I consider it a blessing EVERY DAY that she is in a house that cares & takes good care of her!!!!!!!!!)
NOW... to the problem part....I rarely get to see her ( maybe once a year)... it breaks my heart to leave her & she doesn't quite understand why I came back but then I am gone so long.
The reason... money... I do work, 2 jobs actually! but I just don't make enough to see her & keep a roof over my head. My goal is realistic I think... with your help & me saving every penny I can!!!
I want to be able to see her at least twice a year.... a week at least, even though I would about sell my soul to see her for 3 weeks twice a year!!!!!
Family means the world to me & I love my sister VERY much.... ANY donation will help!!! If you have even $0.50 to donate I will be grateful!!!! every penny counts!!!
PLEASE SHARE, Donate, Keep the word out there!!!! Any & ALL shares are great! AND ...ANY DONATION... even just $1 is a step in the right direction! If you have a job you want Me to do to donate... let me know!!! I work 2.5 jobs...but will make time somehow!!! Thank you all for reading... if you want to know more contact Me on My personal Facebook page (Krissi Atkisson) or click the link!
http://www.gofundme.com/Help-me-visit-Anna
THANKS!!!
Thank you for reading!!!!!
Become the first supporter
Your donation matters
Organizer
Krissi Atkisson
Organizer
Kansas City, MO