Help the Descendants of the Elaine Massacre!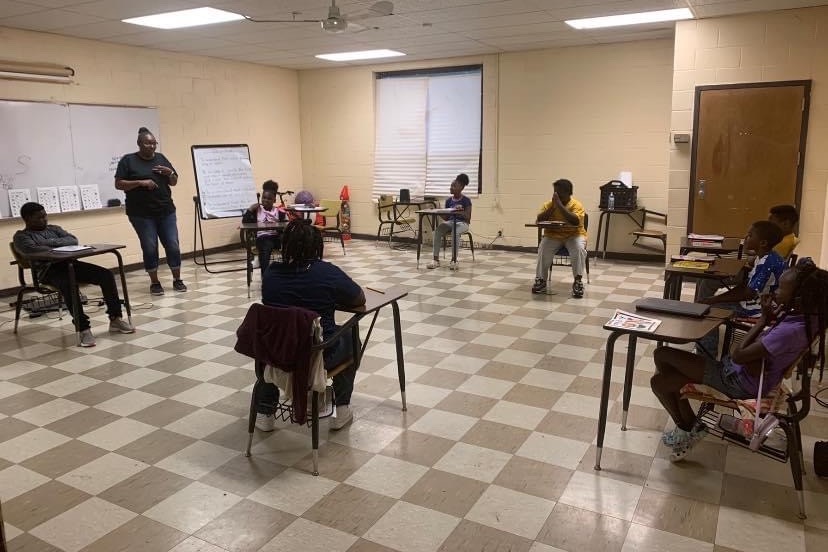 Help the Descendants of the Elaine Massacre and the Elaine Community rebuild their community by recognizing the past and contributing to their future!

On September 30, 1919, in a Hoop Spur, Arkansas church, 3 miles north of Elaine during a union meeting was the scene and the beginning of possibly the bloodiest race massacre in the history of the United States. When it was over more than 200 Black sharecroppers including men women and children had been slaughtered by a white mob, and more than 122 had been charged and jailed. Also involved in the slaughter of the black sharecroppers, were 500 US troops requested by then Arkansas Governor Charles H. Brough. Anecdotal evidence suggests that these troops from Camp Pike (Little Rock, Ark) with machine guns brought in with the troops on the train, engaged in the indiscriminate killing of the black sharecroppers in and around Elaine. The history of the Elaine Race Massacre was silently buried for decades.  

Currently, Elaine has no medical services, no grocery store, no school within 30-45 away, no afterschool or community programs for our
youth nor a structured place to have these needed services or programs. Broadband/Internet is also limited, and water issues are also a pressing concern. We are requesting your support in our efforts to Reclaim, Revive and Rebuild Elaine, Arkansas. 

 

Funds raised will be used to support the following efforts to rebuild:

 

Restoration of the former Elaine High School into a Community Hub to house the following community programs and services:

Emergency Medical Services

Preventive Medical Services (Telehealth)

Community Garden

Farmers Co-op

After School Reading and Summer program (Helps create jobs for our youth)

Sports Programs

Performing Arts Program

Job Programs including CNA/Medical Assistant to assist our growing elder population. 

Historical Preservation

Emergency Response Center for the community. 

Thank you for your donations and  helping the Descendants of the Elaine Massacre and The Elaine Community Reclaim, Revive and Rebuild! 

 
Organizer
Lisa Hicks Gilbert
Organizer
Elaine, AR