Get Imani Back to Flatbush!
Imani Henry is a name you should know.
To say that he is one of a kind doesn't do him justice.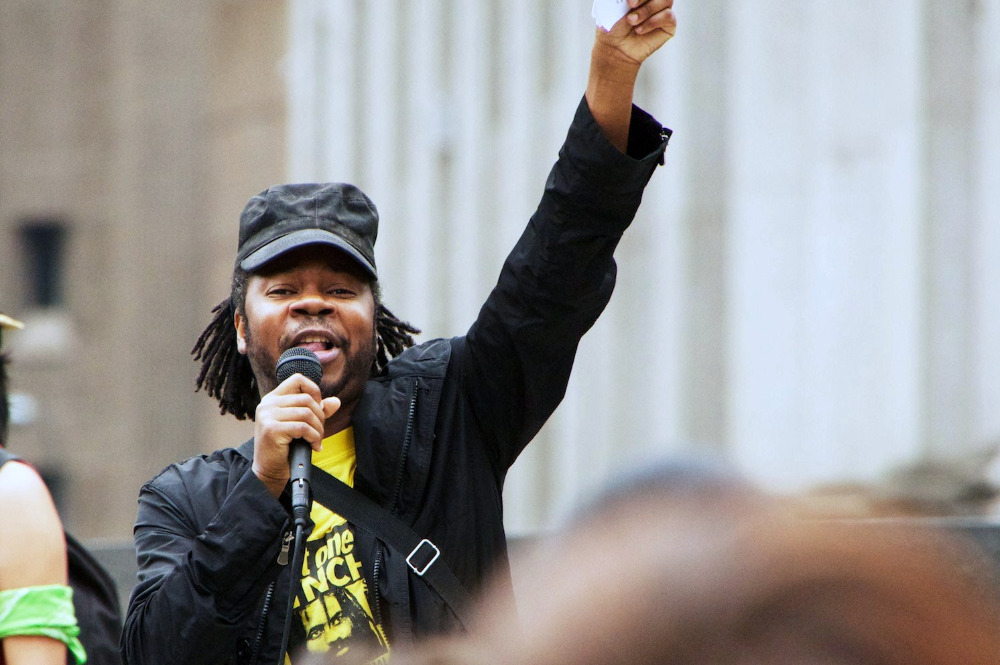 Imani is a veteran social justice organizer, artist, and social worker with a long history with the anti-war movement, queer and trans liberation, and struggles for racial and economic justice.
Imani has touched thousands of lives. By consistently refusing to be pigeonholed into one struggle, he reminds us of the power of building coalitions and practicing solidarity.
From being a founding member of TRANSJUSTICE, one of the only political organizing groups by and for trans and gender non-conforming people of color, to founding BEFORE IT'S GONE//TAKE IT BACK, Imani is always on the forefront of movement organizing.
Imani has never failed to be present for others doing the work. He's always the first one to help in a meeting, and one of the last ones cleaning up after the march.
Now it's our time to give back.On August 30 Imani turned 45.
Earlier this summer he had to give us his long-time residence in Flatbush. A recent graduate of NYU's MSW program,
Imani wants to get back to Flatbush as soon as possible
- to spend the next 6 month of his life as a part-time organizer and community social worker back on the streets of his neighborhood, working with Equality for Flatbush on the BEFORE IT'S GONE//TAKE IT BACK PROJECT.
To make this a reality, we need to all practice a little solidarity and reciprocity. Chances are you, or someone in your community, has benefited from the legacy of Imani's political work.
We need your help!
We want to raise $10,800 in the next 30 days
to provide 6 months of support to help Imani transition back to Flatbush and set him up to be able to focus on PT organizing for Equality for Flatbush.
Consider giving Imani a gift to honor his work, his life, and what he's decided to do during his 45th year aorund the sun.
We are seeking 12 Benefactors to give a gift of $450!ANDWe are seeking seeking 125 people to Join the OFFICIAL IMANI HENRY FAN CLUB with a gift of $45!
Make a gift at a level that feels good!
Go in with a friend or two to stretch to that $450 BENFACTOR level!
Every dollar you give Imani will be transformed into many hours of work to combat the forces of gentrificaiton in Brooklyn and kickstart critical conversations across the country.
In the past few months Imani has already shifted the dialogue around gentrification — reminding us that it is not some inevitable force, but rather something that we can resist. He has reminded us of the importance of documentation — using cutting edge social media tools to make visible the silent and often erased mechanisms of gentrification.
What have you done today to support grassroots activists doing the work? Are you committed to ending gentrification? Do you care about affordable housing for all people, regardless of their class or their race? Then translate your words into action! Imani needs our change so he can make his!
You can send him a check direclty to:
Equality for Flatbush 237 Flatbush Ave #193 Brooklyn, NY 11217
OR YOU CAN MAKE YOUR PLEDGE HERE AT GOFUNDME!
PARA PARLANTES DE ESPAÑOL LLAME (513) [phone redacted]
http://equalityforflatbush.tumblr.com/
Follow us on Facebook:
https://www.facebook.com/EqualityForFlatbush
facebook.com/BeforeItsGoneTakeItBack
Follow us on Instagram:
http://instagram.com/equality4flatbush#
#beforeitsgone #takeitback #B4itsgone #BKfightsback #Equality4Flatbush
[email redacted][dot]com or call /text(646)820-6039
http://equalityforflatbush.tumblr.com/
The Equality for Flatbush Project, (E4F) is a new people of color-led grassroots organization which does anti-police repression, affordable housing and anti-gentrification organizing in the Flatbush and East Flatbush neighborhoods of Brooklyn, NY. Equality for Flatbush was founded in June of 2013 and is a volunteer–run organization. We seek to organize our communities for social change and justice through street outreach, social media campaigns, public advocacy and political action. BEFORE IT'S GONE // TAKE IT BACK: Documenting Brooklyn - Fighting Gentrification is a Brooklyn-wide project of Equality for Flatbush
http://www.gofundme.com/Before-Its-Gone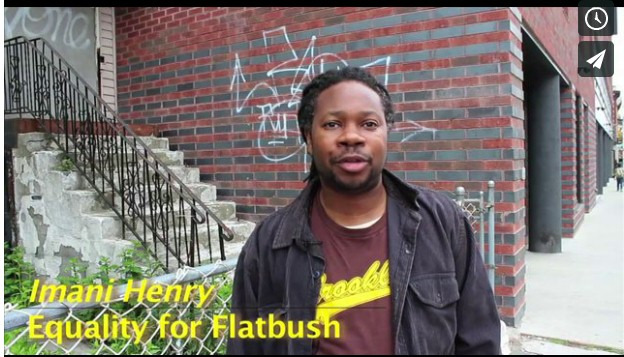 Current campaigns of E4F include:
1.Documenting the police repression as well as providing legal and organizational support for the Flatbush Avenue dollar van drivers
2. Providing housing, legal and community organizing resources to Flatbush and East Flatbush residents as a means to resist efforts to gentrify our neighborhoods, and
3. Working with existing community groups including The Flatbush Tenants Coalition (FTC), Prospect Park East Network (PPEN) and Moratorium to Save Prospect Park (MTPP) and as well as supporting the call for justice for families impacted by police violence, including Shantel Davis, Kimani Gray, Kyam Livingston and others.
BEFORE IT'S GONE // TAKE IT BACK: Documenting Brooklyn - Fighting Gentrification is a Brooklyn-wide project of Equality for Flatbush

Organizer