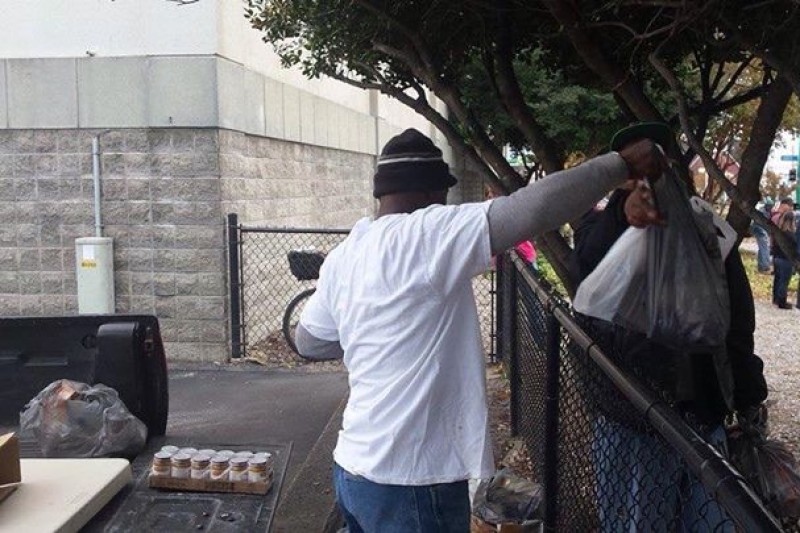 Dedicated To The Memory of:

Michael Lafayette Rainey Senior
(June 6, 1963 - September 9, 2015)
The One thing my brother Michael loved to do was feed people living on the street. He would make me so upset when it was time to serve the homeless or people in need because he would always arrive at my house a half hour too early. I often thought it was because he found himself in that predicament many times during his own life. I must admit, as I am writing this saddness overwhelmes me. you see,  my brother died of a sudden heart attack in what I believed to be the prime of his life. I still find it difficult to believe my brother is gone, but I kept thinking how could I pay tribute to him in a way that is both honorable and charitable?  I only knew of one  way to accomplish this goal and that is by dedicationg our work with the homeless in memory of his name.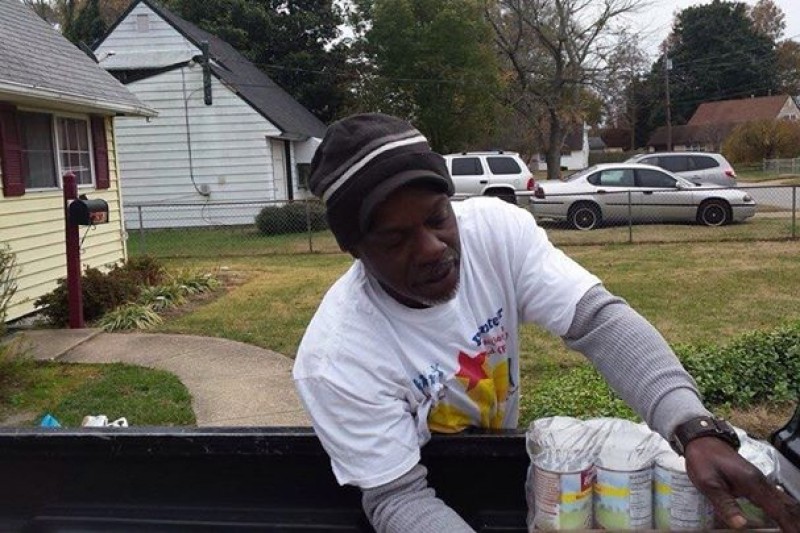 And so the work we do with our Friends In Need Program will be dedicated to Michael Lafayette Rainey Sr., because he was a "Good Samaritan", generous in every way he could be with people living on the street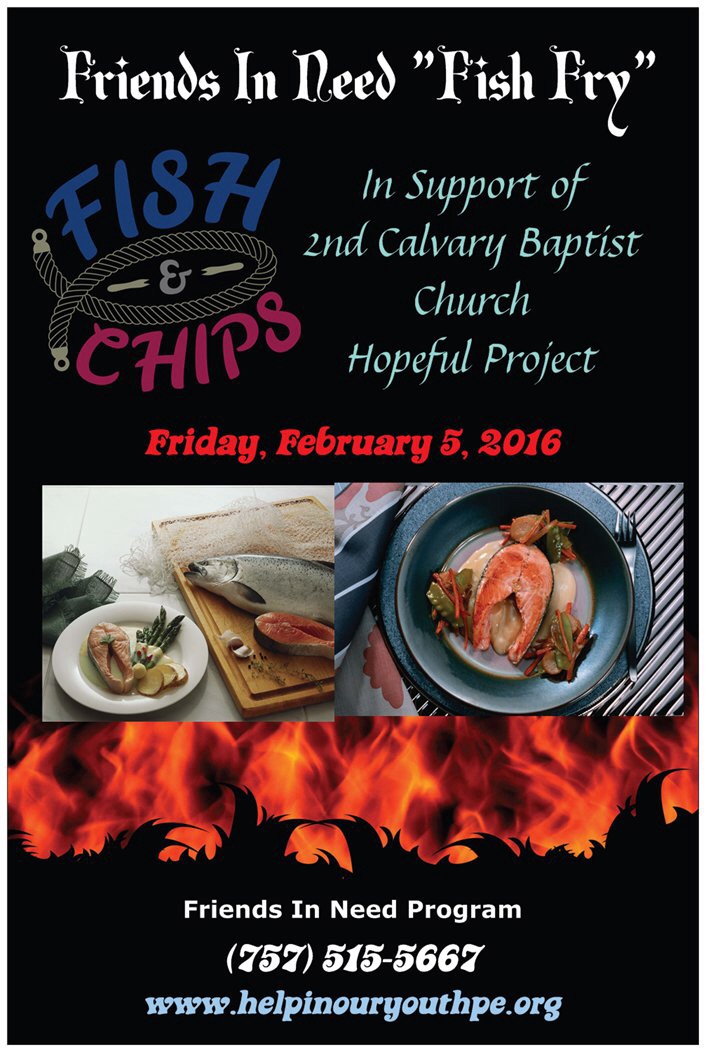 The Street Service

One of the best aspects of this program is our willingness to work with people directly on the street. For us it is a wonderful way to connect with people that many see as unnecessary. Unfortunately, homelessness will probably be with us until the end of time.
In order to feed people living on our streets you have to be willing to go out on the street to help them. This is what we do but it is always a struggle. 
Many places that feed the homeless look for these people to come to them. Although a great idea, in many cases the homeless (and the elderly) are unable to get to some of the areas that offer free meals, or they are faced with only getting a meal on certain days. This is why we choose to go where homeless people  dwell, which is on street corners, under bridges, and in city parks.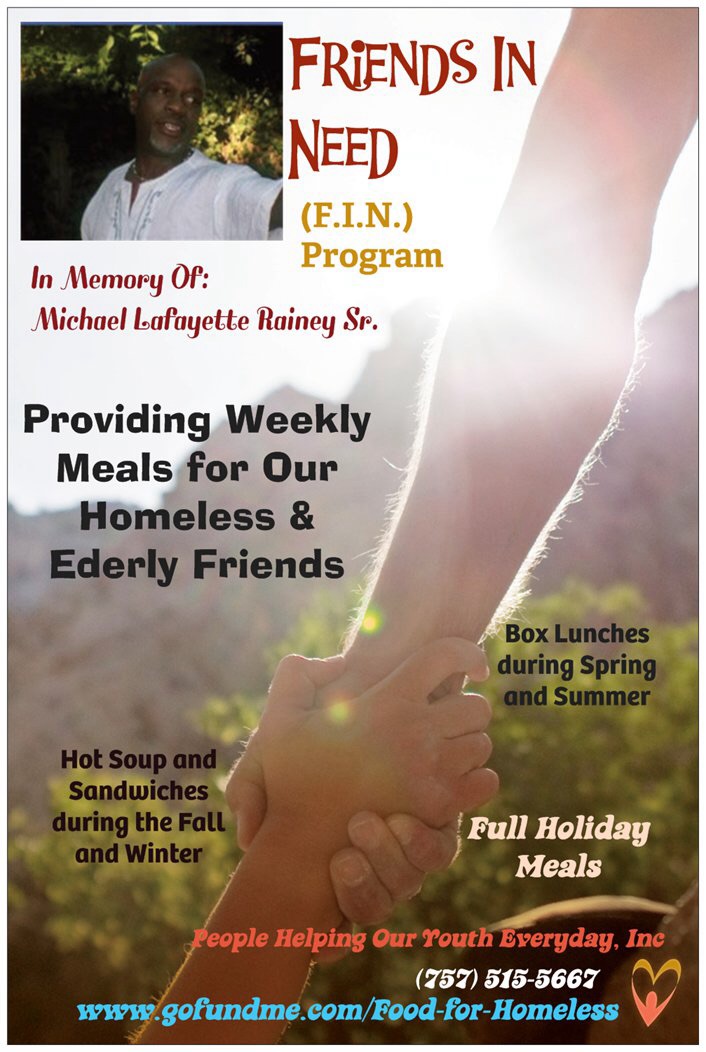 Short Term Goal:

To feed homeless people -daily -box lunches directly on the street.
These lunches  packed according to the season.
For Example:
Spring and Summer lunches will consist primarily of sanwhiches/ chips/fruit/ and a drink
Fall and Winter lunches will consist of hot soup/ sandwich/snack/drink

Reliable Transportation:
This is a no brainer, because reliable transportation is an absolute must in our work feeding the homeless.
This campaign includes the cost of a Cargo Vann( which is how we will deliver the box lunches). After meeting with a representative at Freedom Ford in Norfolk, Virginia we were advised that our best deal would be a Ford Transit Cargo Van XLT. It is reliable (unlike our current transportation) and spacious enough to provide what we need in transporting boxed lunches as well as hot foods.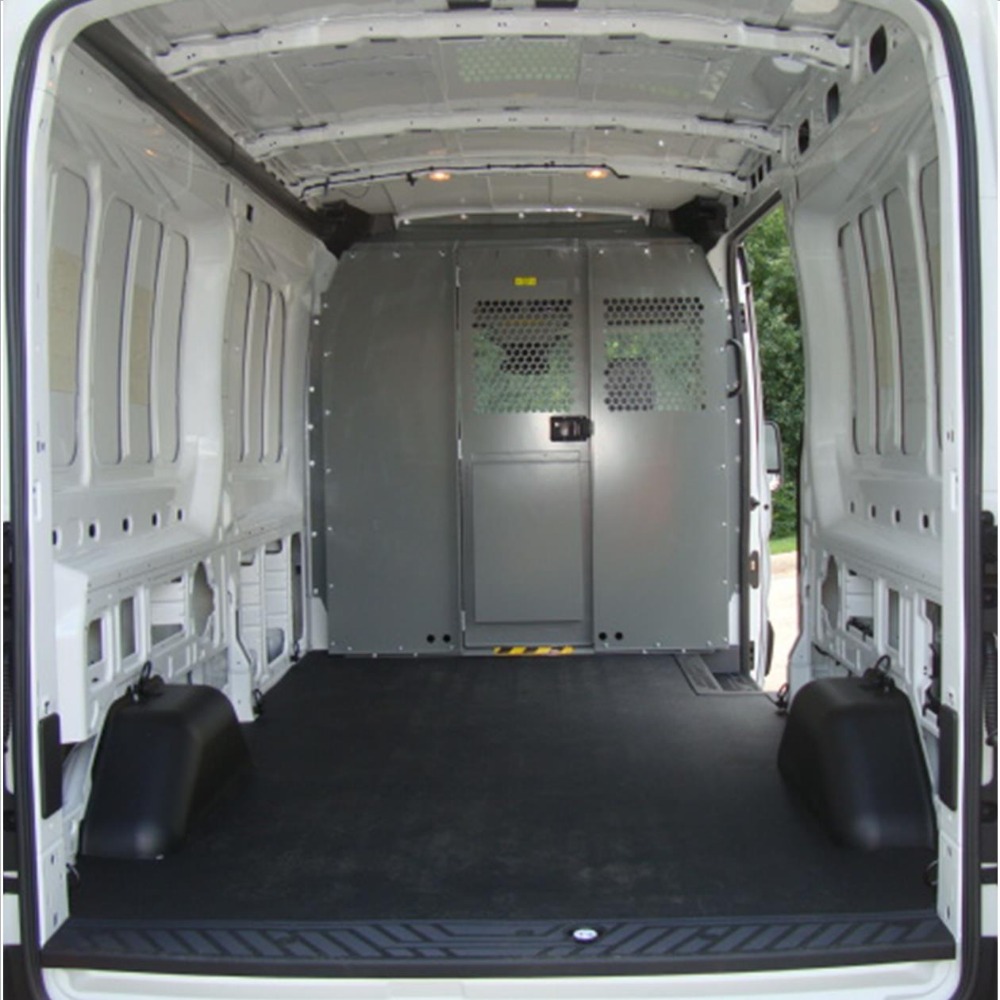 We have also talked with a local carpentor who has agreed that once we have aquired the van he is willing to format and structure the inside to meet our transport needs. We simply have to purchase the supplies. We have also included this amount to the total we are raising in this campaign. 

Long Term Goals:
#1).
 Provide daily lunches to both the homeless and the elderly living within  (and around) various inner city and public housing communiteies.
#2).  
Provide Sunday  afternoon hot meals to both the homeless and the elderly living within (and around) various inner city and public housing communities
#3).
To be on call in providing emergency meals to the elderly  with the use of a 1-800 number. This provision will be available within a certain mile radius and not necessarily dependent upon resident income location.
#4).
Finally, our goal is to have seven  
"Mobile Hot Food Trucks"
that can travel to  various homeless  areas throughout Hampton Roads, Virginia for the sole purpose of feeding the homeless, the edelrly, and shut-ins hot meals twice daily. 
The  New Normal 
Everywhere you look today there are people who are out of work, living from house to house, in their cars, or just living on the street.
Most of us go about our daily lives treating them as insignificant or just plain unnecessary; not realizing (or taking for granted) this could one day be our fate. I know because I have lived as a nomad with my children, from place to place not knowing how our next day would be. I would not wish that life on my worst enemy, and therefore I -now - live my life helping those who are just down on their luck needing a little  support to help them along. Sometimes people just need a small helping hand and a point towards the right direction.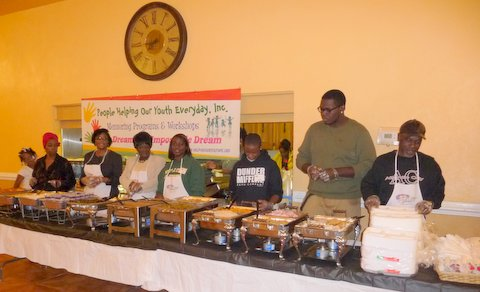 The 300 Christmas Wish

We all have a "Christmas Wish" and our wish this Christmas is to provide three-hundred $10.00 gift cards to give out to the homelss living in the Hampton Roads Community, along with filling small gift bags with toiletries, a pair of socks, and non-perishable food items that will help them for 2-days while the country shuts down for this Mega Holiday. We wish to
give to
"The Least of These"
, while so many of us enjoy so much.
We have an Annual holiday goal to give 300 homeless people a $10.00 gift card for the Christmas Holiday to use for meals at a fast food restaurant along with a gift bag full of necessary items to help their holiday not seem so hopeless. It is sometimes difficult to feed people on that special day because most of us want to be with our families. 
In Conclusion:
Your donation will not only provide the food for us to serve but will also help us to maintain reliable transportation.
Our  workers are all volunteers, therefore
99%
of the money you donate goes directly into this program.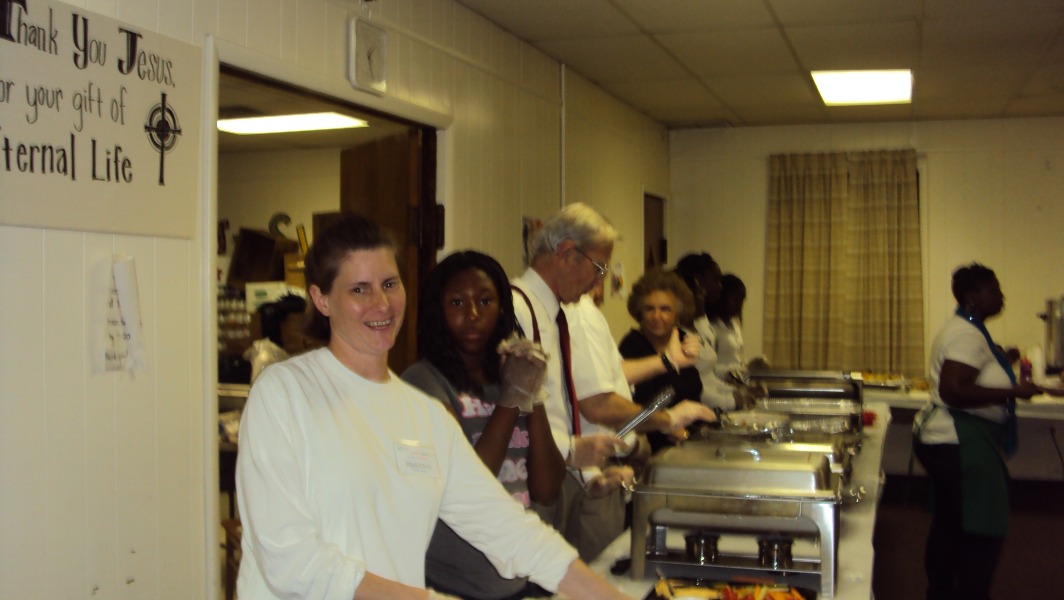 Why We Need This Campaign:$28,000.00
(2016 Van - Insurance - Maintenance)
$1,500.00
    (Structural design inside Van)
$12,000.00
( Estimate 1, 000.00  per month/food)

$7, 000.00  
(300 Christmas Wish-food and supplies)
$5,000.00
 (Friends In Need Holiday Hot Meals)
$3,500.00   
(Non Food/Utensils/Food Cartoon/etc.)
$2,500.00
   (Miscellaneuos Supplies/Stationary/etc.)
Total: 61,500.00How You Can Help
Please "
Donate Today"
and if you cannot
Donate
then please help us get the word out to others on Facebook; Twitter; Instagram; Youtube; and other social media sites.
Thank you,
Ms. Cathy
It is a Blessing to Be a Blessing to our 
"Friends In Need"
Organizer
Cathy Rainey
Organizer
Norfolk, VA