Nibinamik First Nation in Crisis
Photo Credit: Andy Beaver, Nibinamik First Nibinamik 


Memo:
At this time, Nibinamik First Nation has reached out for financial support to assist with the following; 
- Costs associated with funerals
- Resources to support the Youth Empowerment     Committee
- Nibinamik First Nation's Annual Youth Retreat
Along with your donation, you are invited to leave a comment indicating how you would like your donation to be used.
____________________________________________________________
Nibinamik First Nation in Crisis: 


Nibinamik First Nation is currently in a state of crisis following the deaths of two community youth in the last two weeks. For a number of years, Nibinamik youth have been struggling with suicide and suicidal ideation. Suicides in the community have a ripple of impact on everyone and resources are very limited.


Nibinamik First Nation is fly-in community located approximately 550km northeast of Thunder Bay. The community has an on-reserve population of nearly 400 people. They are a very young population, with 46% of the community being under the age of 20. The community formed in 1975 when a group of people left their previous home Lansdowne House and looked to make a better life for themselves and future generations at their current community location on Nibinamik Lake. 


At the community's request, we are reaching out for financial support to help reduce the burden of costs associated with the recent deaths in the community.


The Chief, Johnny Yellowhead, and community leaders are requesting support both for the families affected and for the community's support network. Support teams have arrived from nearby First Nations- Deer Lake and Eabametoong- as well as a team from Alberta, but more targeted and sustained support is required. The affected families are also in need of support to assist during their time of grieving, as there are extremely high costs associated with the travel between the community and Thunder Bay for extended family as well as funeral costs. Your support will help those suffering, and help to stop the suffering from growing. 

For some more information, and press coverage that came after the first death in the community, and to read the words of the Chief see:


https://www.thestar.com/news/canada/2017/07/06/northern-ontario-first-nations-grieve-four-lost-to-suicide.html
http://www.cbc.ca/news/canada/thunder-bay/four-suicides-in-northern-ontario-first-nations-communities-this-week-spokesperson-1.4195984
Ryerson University has been connected to Nibinamik since 2010, when a partnership was agreed through Mamow Ki-ken-da-ma-win (Searching Together) Project, which brought together Elders, leaders, community members and youth to discuss their hopes for the future of their community. More recently, new projects have been undertaken through this partnership led by professors Dr. Judy Finlay and Dr. Shelagh McCartney: The Nibinamik Community Wellness project engages community members in creating action plans to meet and sustain well-being goals, and Growing Together a community-driven design and policy project focused on creating better housing in the community. 


The team's most recent visit, in June, was particularly centered on youth. During this time stay in Nibinamik, a portion of the team spent a great deal of time with the children and youth of the community. The youth expressed a great deal of concern about the suicides in the community and shared their mechanisms for supporting one another. 

The team has since been in communication with the youth and will be supporting them in their creation of a video regarding their thoughts on youth suicide prevention, for their community and other First Nations youth. 


The Ryerson team will return to Nibinamik at the end of the month and your financial support will be given to community leaders for the purchase of necessary items for the community, as well as the costs associated with the funerals. 


Thank you! Meegwetch!


The beautiful images below were generously offered to us by the very talented Andy Beaver - a young person and photographer from Nibinamik First Nation. 


Please visit Andy's Instagram @ Northriverstudios and Facebook @Northriverstudios to view more of his images. 









___________________________________________________________Nibinamik First Nation  
Photo Credit: Sherry Prenevost, Ryerson University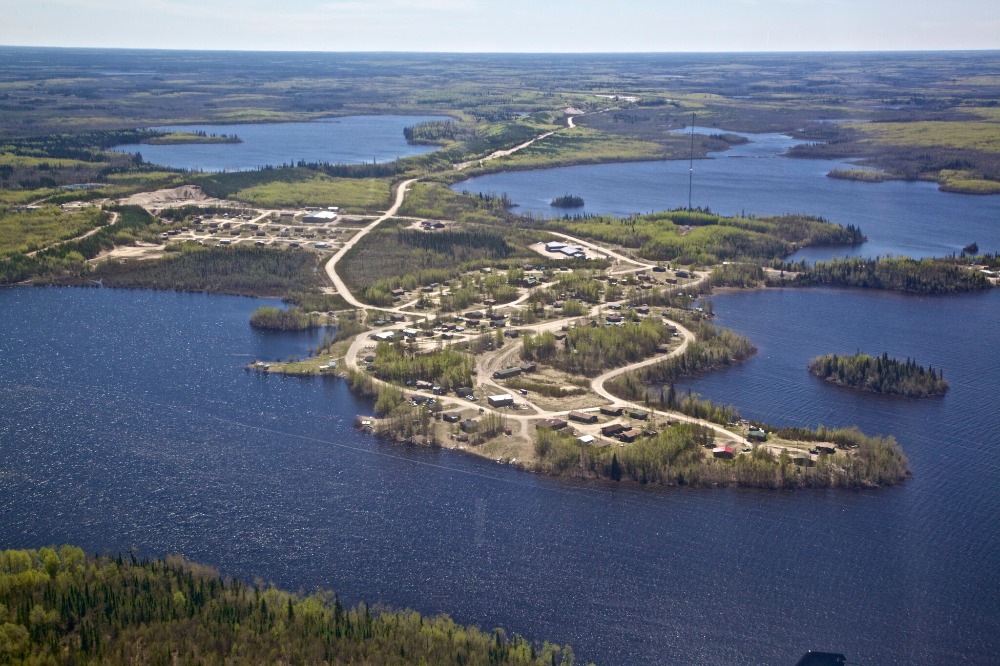 Organizer and beneficiary
Mamow Ki-ken-da-ma-win: Searching Together