Help me feed the Children of Cebu
"We make a living by what we get....but we make a life by what we give."  
Winston Churchill

I am an Australian single Dad of two boys that lives in Melbourne who recently has made a career out of working with both Australians and warm hearted Filipinos.

During my business trips, I got sick of walking past young kids on the street in Manila and Cebu that were lucky if they had one meal a day and clothes.  It seems obvious: poverty leads to hunger. When a family can't buy food, children don't eat. Addressing the problem of child hunger requires addressing the problem of poverty.

There is an old proverb "give a man a fish and you feed him for a day; teach a man to fish and you feed him for a lifetime". I've realised this really does work. I might not know how to fish, but over the years I have learnt how to set up businesses and create income. 

I have already undertaken several charity projects in the Philippines on my own that I have funded myself personally. I've built houses, setup sari sari stores (small retail stores) and fed kids. The best part is, I've directly witnessed the impact. Every dollar has gone to the end project. Truth be known, its helped me personally too. Its brought a great deal of happiness into my life seeing the impact first hand. 

I am looking to build a small and simple Restaurant that will trade as a regular business but be used to feed and sponsor the schooling of at least 30 or more kids in a regional country area called Medellin in Cebu Philippines. 

The restaurant will trade on an ongoing basis and channel resources (food) and profits back into feeding primary school kids and sponsoring their school fees and materials. It will also provide employment for many people in a 'provincial' area of the Filipinnes that otherwise is very difficult to source work. (Commonly people work in the rice farms for about $1 per day in pay, which is simply not enough to feed any family.)

The only real hurdle is startup funds. I just cant afford to fund this one personally I'm afraid, and I'd be extremely greatful if you could help me make this project a reality.

I have brought together a team of locals that have experience in building and running these sorts of businesses. They have costed the project and startup capital required is AUD$25,000 to cover the building of the actual restaurant, tables & chairs, a small commercial kitchen setup, initial stock and 3 months of working capital as a cashflow buffer to cover wages of the support staff and supplies.

We need the funds by 9th October so we can have the Restaurant operational by early December 2017.

If you support this project I will share with you regular updates on our progress I'll aim to give you the same 'warm fuzzies' I get from witnessing the positive impact first hand. You are also naturally always welcome to visit the restaurant and the local school yourself so you can appreciate the love and appreciation the locals will offer you as a supporter of this much needed project.

Together we can make a small part of our world a better place and perhaps even show our own kids first hand how we can support others in need.

Thank you from the bottom of my heart. I really appreciate your generosity and support.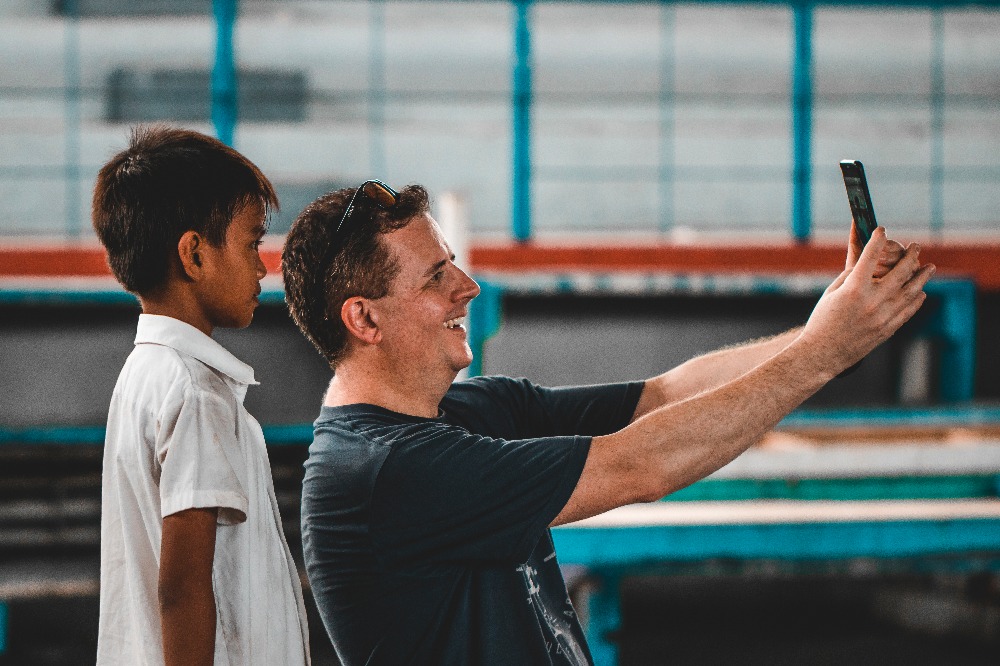 Warm Regards,

Nathan Stewart
__________________________
Poverty by the Numbers
1 BILLION
One billion of the world's 2.1 billion children live in poverty, with their families lacking the means to meet their basic needs. That's nearly half. Every second child. (Global Issues )
21,000
21,000 children aged 5 and under die every day from poor nutrition, lack of clean water and disease. If we counted all children under age 18, the number would be much higher. (Global Issues )


Organizer