Angel's UNICEF Ethiopia internship
From
June 29-August 31st
I am excited to be headed to
Addis Ababa, Ethiopia
as an intern for the UNICEF country office, Child Protection Section. I will be serving alongside and with the supervision of the Vital Events Registration Registry (FVERA) of the government of Ethiopia in fund raising programs and supporting the advocacy campaign for the national birth registration program in July. My involvement will also fill the gap in the planning and execution of interoperability started with the health sector and other key line ministries.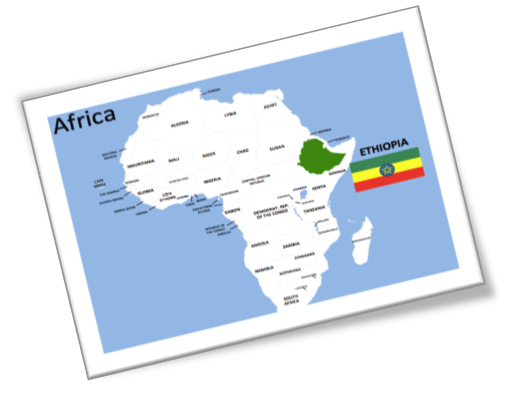 As some of you may know, I am an MPH student at Mount Sinai, under the global health track. I volunteer at the Mount Sinai, Child Life—assisting a skilled art therapist in preparing tools and compiling resources to support children/children of patients who are bereaved and diagnosed with life-threatening illnesses in the Palliative Care unit. I am also proud to be one of the youth leaders at New Life Fellowship. It has always been my dream to work in low and middle income countries, to reach those who are underserved, and to empower and shed hope to those who are experiencing inequality. I believe that this would be a great opportunity for me to gain practical knowledge of community health information systems and birth registration, and exposure to UNICEF's working environment particularly in the field.
With that, I am asking for your support. 
                                                ------------------
Here are two ways you can support: 
 1. 
Financially.
Since I am coming in as an intern for UNICEF, I will not be paid for the duration of the assignment. Hence, I would need your help to raise funds for my trip. ANY AMOUNT IS WELCOME (seriously).  
Below is an estimated breakdown of my expenses for the duration of my trip:
$5000 : Goal
  $1000 - plane ticket
     3000 - 2.5 mos. accommodation (July 29-Sept 13)
     1000 - ground transportation & food
Will be gladly accepting donations until the September 1st.
2.   
Prayers.
Yes, prayers. I would love for you to pray for the following: 
•   For a deeper revelation of God and His direction in my life. That this experience would help me see more of His beauty, experience more of His presence, and sense where He is leading me in terms of my career in Global health. 
•   Success of Ethiopia's campaign for the First National Birth Registration Program in August
•   Safe travels throughout the duration of the trip. 
Thank you,
Angel
Organizer
Marie Angeline Aquino
Organizer
Elmhurst, NY