Ladner Elementary Playground Project
Ladner Elementary Parent Advisory Committee 
is a group of volunteer parents who are looking for your support to help raise funds our school playground.  Our goals are to to make it accessible for all children, to create more open learning spaces with a outdoor classroom, and an expanded community learning garden. 
The current structures are aging rapidly and will be removed soon, once deemed unsafe.  We have had a slow start to our campaign, due to Covid-19 and humbly ask past, current and future users of our playground, from Ladner Elementary, to our neighbouring communities, to please donate and help our playground. 
All funds raised will go entirely towards the playground.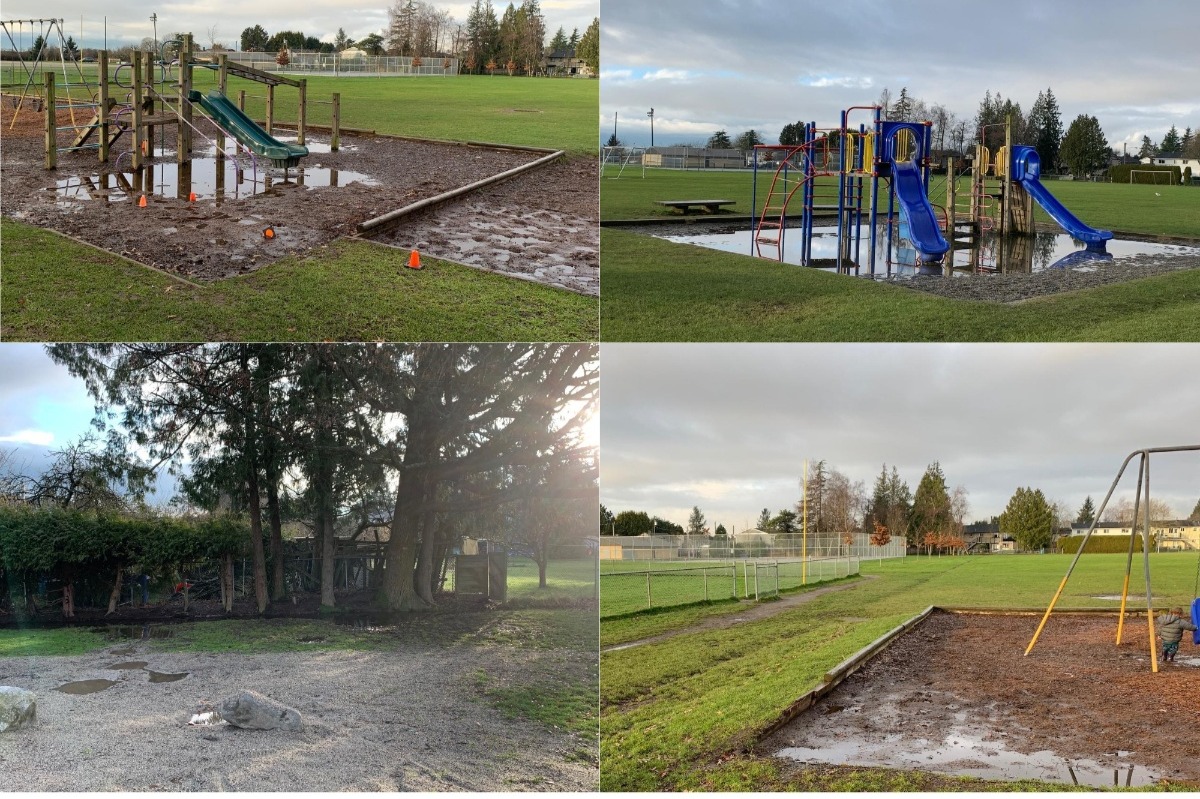 We need to raise: $180K by the end of this year! 
Will receive:
up to $45k Grant from the City of Delta that will MATCH our contributions 
up to $30k in kind donation of services from the school board
Currently have:
$7k in trust with school board from past direct donations
$4k  money allocated from fundraising prior to March 2020 (as shown in our offline donations) 
We would gratefully accept any donations or help to complete this project. 
 Here are the playground elements that will benefit the community and students following ways:
1) Outdoor Classroom 
- In the wake of COVID-19 there is a greater need for more open learning areas, with fresh air and more space.  This will help prevent future disease outbreaks while also allowing children to make stronger connections to nature.
2) Playground inclusiveness -
The current state of the playground at the school, does not allow for children of all abilities to play together. There are minimal pathways wide enough for wheelchair access, the structures do not have levels to include any children with physical limitations, and the field is impossible to navigate for children in wheel chairs as the ground is too soft.
The new plans include a meandering pathway around the new pay area, a sensory garden, a fully accessible area of the learning garden, as well as a bridge and musical wall to entice the senses.
3) Learning Garden
 - Farming is a big part of our community and with the expanded garden area, equipped with raised boxes and wide walkways, children will now have an opportunity to learn all about the food cycle and what it means to have a sustainable food source. Members of the community will be welcome to join the garden committee to enhance our programs.
4) Benches and added seating 
- Currently there is a lack of outdoor seating where students and members of the community may sit and enjoy the outdoors and playground. Our plans include adding rustic wooden benches and seating throughout the grounds to encourage more a more community park feel.
We have already received draft plans (see picture below) from a landscape architect of the proposed redesign. Our next step is to secure the funding. The Parent Advisory Committee has some funds set aside, but with the shutdown since March many of our planned fundraising events were cancelled like our Annual Spring Fundraising Fair.
We hope the community will see value in supporting this project and help us meet our goal. 
MAKE A DONATION
If you, your family members, your company, or any associations you may be involved with would like to donate directly to the Playground Project at Ladner Elementary please click the donation link or...
if you would like to donate $25.00 or more and receive a receipt for tax purposes, please
email us
  as your contribution must be made directly to the school board and held in trust for us.  
(Ladner Elementary will feature a prominent Donor Recognition Plaque at the new play park as a "thank you" to donors that contribute $1000 or more directly to the school board. Contact us to learn more.)
Thank you for your support and interest in our playground project! 
Sincerely,
Parents of students at Ladner Elementary School
Become the first supporter
Your donation matters
Organizer and beneficiary
Tyla Langdon
Organizer
Delta, BC