Accountability, Restorative Justice & Liberation
During the most recent wave of Black Lives Matter organizing, the need for support has increased!
Through Accountability, Restorative Justice & Liberation Tri-Cities, we are focusing on the BLM movement, seeking support for local community lead organizing.
This looks like organizers buying supplies, funding projects, taking direct actions, educating the community, paying legal fees, training our demonstrators & paying local creators of color (and so much more!)
Our goal in this national conversation is to create sustainable, community lead alternatives to infrastructure and systems built on and maintained by oppression. This includes specific demands for change from all institutions that perpetuate racism. 
Because our goals are long-lasting change, we are asking a HUGE starting ask from our community! This will help us build longevity and continuity for organizers of color in our community with a comprehensive plan to cultivate leadership, demand accountability, policy reform and security, and mobilize community crisis responses.
We will continue to update the description of the fundraiser, as well as reach out to our community with acts for direct action and work! Please share far and wide!
Check out this great video of our recent protest in Kennewick, WA shot by Javan Williams, who will be receiving a grant from this fund--a reminder to organizers to support local, support Black, and to stop taking or asking for free work while we work under captialism!
https://www.facebook.com/javan.williams.142/videos/815665788959718
You can read more or volunteer to work with us here:
https://www.facebook.com/ARJLTriCities
You can join the group Tri Cities Black Lives Matter here: 
https://www.facebook.com/groups/964506633982164
And thank you to Birdie Jane for the sick pic of one of our organizers! It makes an awesome background image for the cause. 
Some of our recent attendees: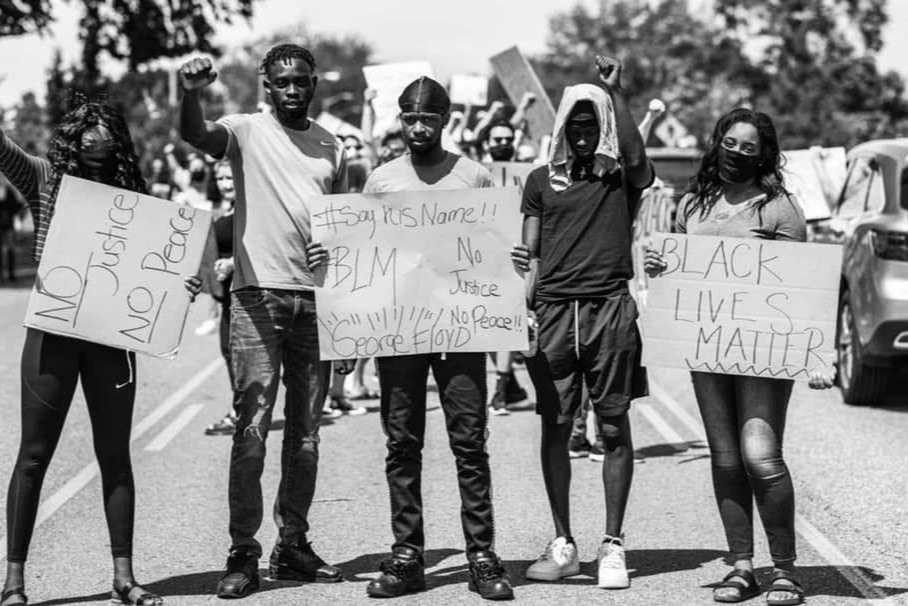 Organizer and beneficiary
ARJL TriCities
Organizer
Kennewick, WA