Help Needed at Rural Animal Shelter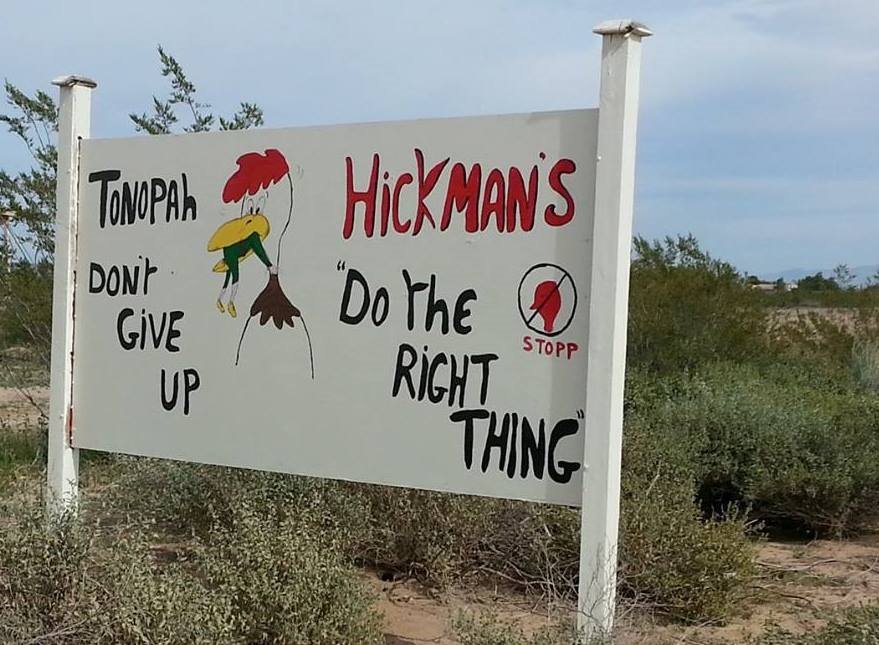 Tonopah is in a LIFE and DEATH FIGHT with Hickman Egg Factory Farms over their Water Contamination, Air Pollution, and Animal Cruelty.  "STOPP" stands for Save Tonopah by Opposing the Poultry Plant.  Hickman Farms is building an 8-12 MILLION chicken CAFO (Concentrated Animal Feeding Operation) Egg Factory only 1/2 mile from downtown Tonopah.  It is right down the road from the Tonopah Family Restaurant, and Natural Hot Springs, and surrounded by our community of homes full of families with young children, and elderly grandparents - just like yours. 
Have you ever driven past a chicken farm and noticed that "distinctive" SMELL ?!?  What about the infamous chicken farm in Arlington?  That town has been devestated, and there are only two million chickens there!  Hickmans plan to bring SIX TIMES that many chickens to little community.

A typical caged hen spends its entire life in only 67 square inches of space or about 8 inches by 8 inches - smaller than a piece of notebook paper.  That would be like four people living their lives in a wire cage inside a bath tub.  These hens cannot even spread their wings.  Cages like this have been outlawed in Europe, and are condemned byanimal protection groups world-wide.

Please show your support for Tonopah - and small towns like ours everywhere - by helping us to stop these cruel factory farms like HICKMAN EGGS.  Help us to stop Hickman's and SAVE TONOPAH!  We are not against egg farms, we just do not want this huge CAFO FACTORY right next door to our homes, restaurant, and natural Hot Springs Soaking Baths.


The chickens pictured here above are shown in a typical CAFO (Concentrated Animal Feeding Operation) factory facility.  This picture is to show you the kind of cruelty that these poor hens are forced to endure.  Hickmans is also a CAFO facility, but these pictures were not taken at Hickmans.  Hens spend their entire lives crammed into tiny cages like the ones shown above. When they stop laying eggs they are ground up and tossed into "ponds" to rot. This stench (not to mention the bacteria) will soon pollute, infect, and destroy our town.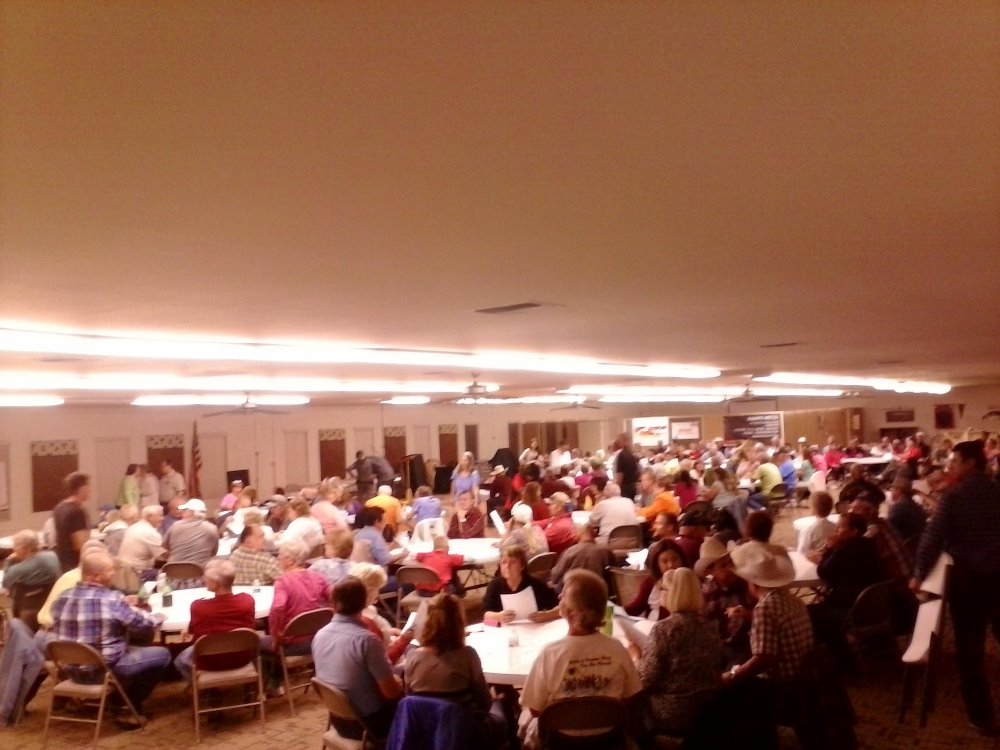 Tonopah Town Hall Meeting April 2014.

Even though they are really a Manufacturing Facility, Hickman's used an Agricultural Exemption to AVOID BUILDING PERMITS, even though the property they are building on is located a FLOOD PLAIN.   Air and water contamination are major concerns. The total destruction of a natural water aquifer.  The pollution of one of our country's few remaining NATURAL WONDERS - The Natural Hot Springs of Tonopah. How did Hickmans manage to obtain an "Agricultural Exemption" when they are a Manufacturing Factory?  HOW can they do this?  HOW can they just barge in and elbow out an entire town?  The answer is simply this - THEY KNOW THAT WE DO NOT HAVE ENOUGH MONEY TO FIGHT THEM ON OUR OWN.  Please WE NEED YOUR HELP!!  Please HELP us NOW by donating to our cause.  All money raised in this campaign is being used for legal fees in our battle to save our water, our environment, and our town.  Tonopah residents and members of the STOPP committee donate their time and necessary supplies.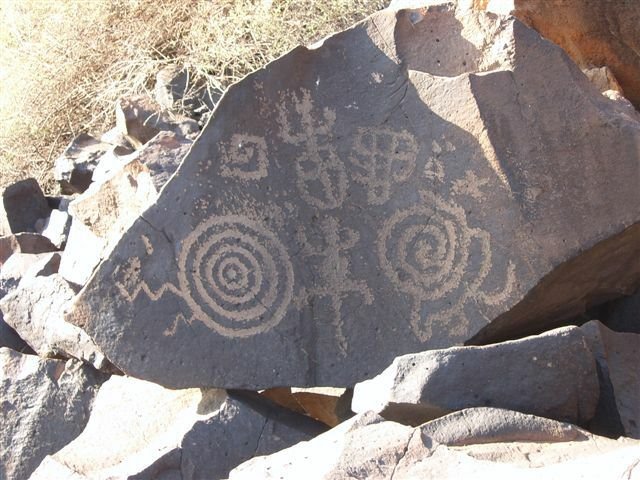 The above pictures are the scenery of Tonopah, just outside of town.
Imagine what Tonopah will look like with FEATHERS like this EVERYWHERE!  The feather picture below is from one of Hickman's other CAFO Factory Farms, the one in Arlington Arizona.  CAFO stands for Concentrated Animal Feeding Operation, and it is a horrible way of life for any animal. CAFO's are known for the destruction of their surrounding environments, and their pollution of natural resources around them.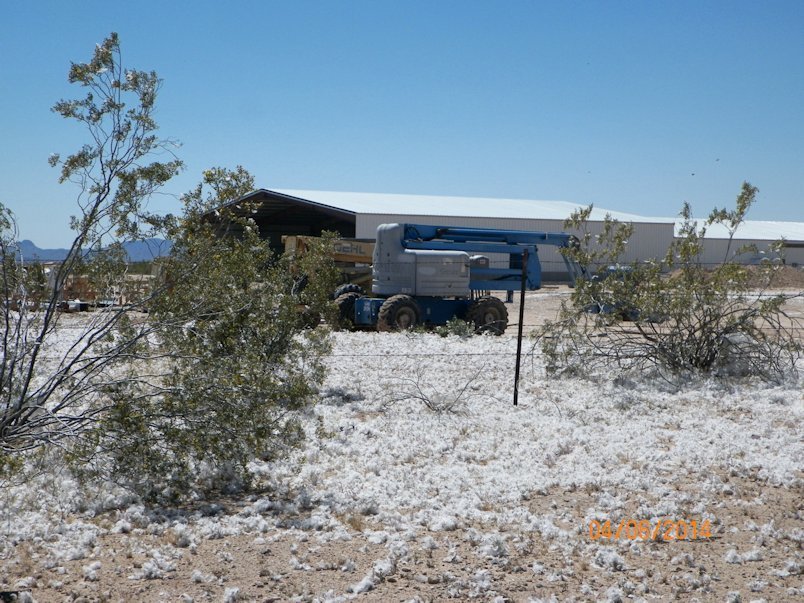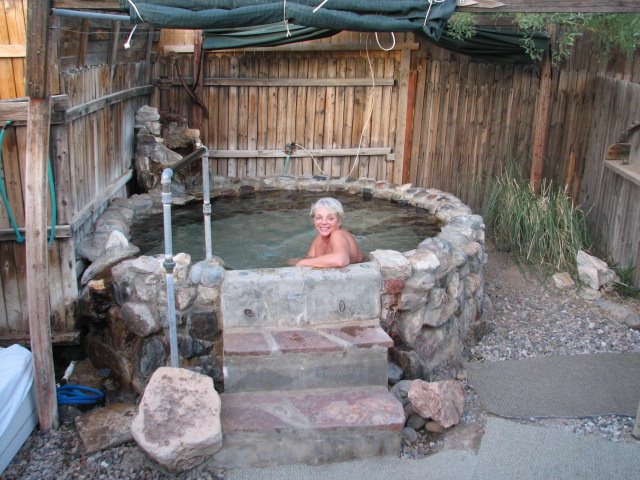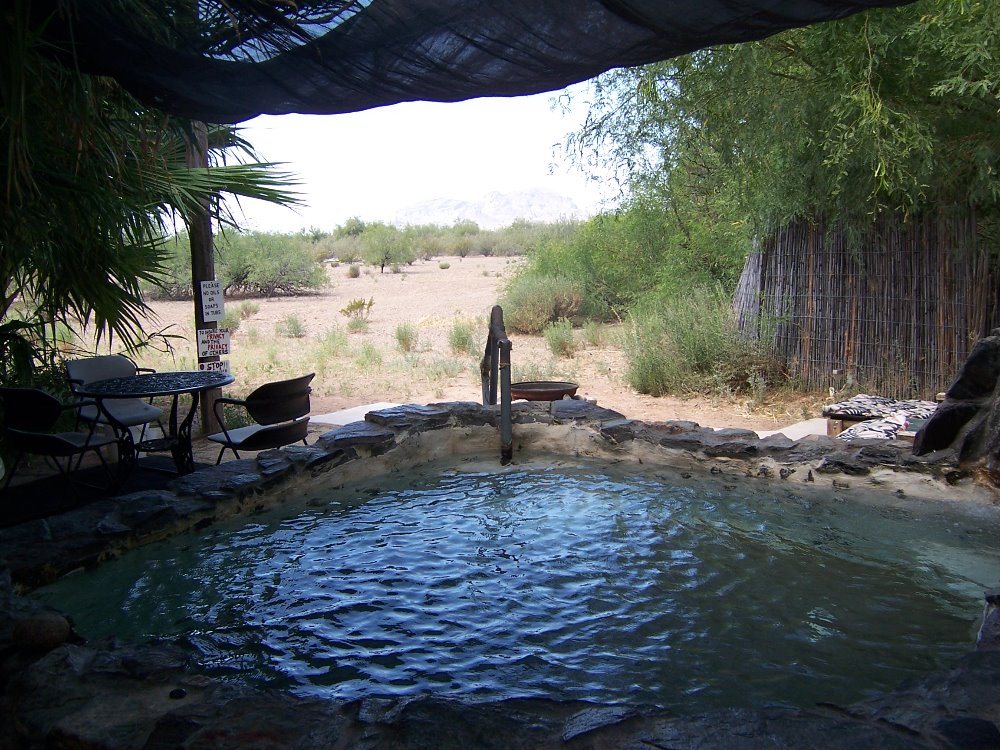 This is one of the ALL NATURAL HOT SPRING SPAS located right next door to where they will build the CAFO EGG FACTORY (unless we can stop them).  The view you see from this bath would be gone, and in its place there would be buildings, cages, and rotting lagoons.  Like the other small businesses in Tonopah - the feathers, smell, and pollution of our water supply would drive this small independent business - right OUT of business.
 
PLEASE SAVE US FROM THESE CORPORATE BULLIES!  They do not care about our community at all.  They are building a HUGE EGG factory for 8 to 12 MILLION CHICKENS right next door to our only Family Restaurant and Natural Hot Springs, in our center of town, just down the road from the Saddle Mountain Family RV Park.  The SMELL will be unbearable!  Feathers will be everywhere! Chicken FECES and Chemicals will polute our ground water!  They do not even care about their own ANIMALS!  They cram too many chickens into too-tiny cages, and this is where those poor chickens will spend their entire lives.  What kind of quality of life is that for anyone?  There  are people starving all over the world, but when Hickman's chickens no longer produce eggs, they plan to KILL them and GRIND THEM INTO COMPOSTE! (They do all this at their other factory sites right now!)  HUGE TRUCKS will soon destroy our dirt roads!  We do not even have sidewalks to protect our children from all the trucks that they plan to bring in!  100 Semi trucks per day !  We have built our lives in this quiet little town.  How can they just come push us out like this?  Why can't they just move a few miles away, why do they have to be right in the center of our quiet residential town?  The answer is simply this - WE DO NOT HAVE ENOUGH MONEY TO FIGHT THEM ON OUR OWN !  So PLEASE - WE NEED YOUR HELP!!!!!  For more information please visit our Facebook page at STOPP - Save Tonopah Oppose Poultry Plant,or our website at www.TonopahStopp.com, or contact me directly through this page.  PLEASE PASS THIS ON TO YOUR FRIENDS AND FAMILY AND EVERYONE !!!! 




Thank you for your time spent reading our message. 
Please help us if you can, and please help spread the word.  If you live in an area that sells Hickman Eggs, then please show your support for Tonopah by NOT BUYING Hickman Eggs.
Thank you.


Organizer