Help save SECOND CHANCE RESCUE ~ PETS
Dear Second Chance Rescue Friends,First, let us thank all of you who donated to help get the air conditioning fixed for the dog the barn.  Thank you so much.  Second Chance Rescue is still going strong and saving lives.  We have several heart-worm positive dogs that are currently in treatment or waiting to start.  Treatment is expensive $250 each. Plus animals that need spay and neutering with vaccinations too.  Our Rescue maintenance is on going.  Roof has been installed on dog barn and thank you to those who donated for that.  The water system and well pump need to be replaced before anything else-$3,500.  The pump quit again and it's barely hanging on.  Last year, we went through 22 household washers.  We really need a large commercial laundromat washer and dryer $12,000.Our fundraising efforts are in high gear.  Food Drives, Yard Sales, Dine for Paws, Bow Wow Bash, Yappy Hours and a Fishing Tournament coming up. We are in a rural community and people help when they can but we are reaching out to kind people like yourselves.  30 years of saving animals, long hours, 24/7 and never enough funds to do what needs to be done.Thank you all for your kindness.  Every time we find a forever home, the joy it brings to our hearts that a life has been saved and is in a happy, forever home.  You all are making such a difference in helping these forgotten, homeless animals by donating to our rescue.  Every time you donate it saves a life.xoxoxoxoxo
 ❤️❤️❤️❤️❤️❤️❤️❤️❤️❤️❤️❤️❤️❤️❤️❤️❤️❤️❤️❤️❤️❤️❤️❤️❤️
This video is a year old. Things have deteriorated fast.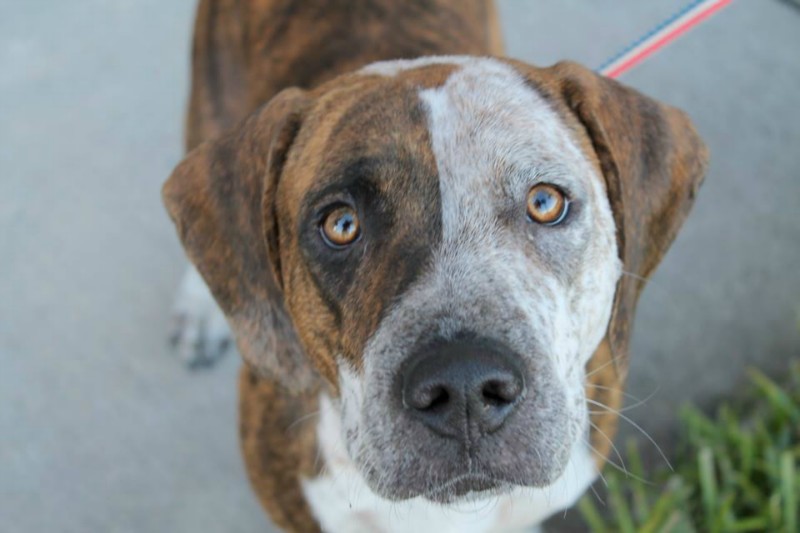 (We have started this plea in order to help this incredible selfless lady in her work to save the homeless, & neglected animals)
This is from Debi Root, the founder:
I know that people expect to see dogs that need homes and happy stories on this page, but as the founder of SCR and the one who works endlessly to keep it going, I have a story to tell. See, I started doing rescue when I was just 19 years old.  I guess with my love of animals, and faith in the fact that's why I am on this earth, I am lucky in  a sense that I found my calling. It's both a sad and happy kind of thing and definitely a daily test on my soul.
My faith in humanity went from little to none, my faith in people is now gone and I have little hope that the World will ever be a better place for the animals.  So, now here I am....it's almost 4 am.  I can't sleep,  and I hurt both physically and mentally.  I won't write my entire rescue life story, but 7 years ago, SCR took a huge turn for the better and my life, personally was on what I thought was the right road.  Thanks to a personal angel to SCR named, John and my amazing husband, Dave, and my awesome dad, Jerry, we were able to acquire and build my "dream" rescue.  I had a home, a dog building, a horse barn, a barn for my goats and pigs, a storage building and a huge garage.  I had new fencing, new paint, supplies....everything!  My husband and my dad, built every single thing with their bare hands, they asked how I needed things to be, how I needed them to work, and then they made it happen.  I was the HAPPIEST person on earth.  My animals were finally safe, secure and I could take care of them like they should be taken care of, until they found their forever homes.  I had people promise that if I had a "real facility" that they'd help with the funds to keep it up and running, that it would get better all the time.  Lies, of course, those were empty promises.  People really have no idea what it takes to keep SCR up and running.  I am not sure many people care.  As long as I keep saving lives and finding homes, they think that all is well.
I am here tonight to let you know that it's not alright anymore.  Now it's been 7 years and my amazing rescue is falling down around me.   I have no money to keep it up, and no help. My nice buildings are falling to pieces, they need repairs, they need roofing, they need electrical work, they need new duct work, new floors, paint....our well pump is almost shot, our pressure pump is hanging on by a thread, the water lines break almost weekly.  We rarely have a washing machine that works more than a couple of weeks.  The kennels need sanding and painting, the outside kennels need to be replaced.  We need new crates.  My fences need to be replaced, they will not hold the animals in much longer.  The yard is a mess, we need truckloads of sand to stop the mud. We need backhoe work to stop the flooding, we need pest control, a new van to transport the animals from vet appointments and adoptions. 
The saddest part for me is that because of my love of animals, my devotion to them and my rescue and basically just who I am, I have now lost my amazing husband, my "rock", my defender, my love.   I have all my animals, I have my few friends, I have my few supporters, who mean so much, but I am alone.  I have no idea which way to turn for help.  I know that SCR can't continue to survive like this.  It would  take a minimum  of  $75,000. to fix everything and get it back to working order.  Than we need continuous support to keep things up. I think that it is just a far fetched dream.  People always step up to help a specific animal that needs something and that means more than you will ever know, but no one seems to realize that without a facility, that animal has no place to recover.  Without a facitlity, other animals have no place to stay safe and receive the care they need.  We beg for food, and usually get what we need for a while, till we beg again. We have astronomical vet bills that you can't imagine.  I try my best each week to pay them something and thanks to a few caring veterinarians, they continue to care for the animals. Because they know that personally I lose sleep over what I owe (along with all the other worries) and they know that somehow, some way, someday, I will pay it. I promise that to them, myself, and the animals.
My life has now taken a huge turn for the worst and I don't know what's going to happen to me or to SCR.  For now, my plan is to stop taking in animals until we can find a way to get the numbers down and find the funding to repair the rescue.  I hope with all my heart, that we will find the funds we need to take care of everything. Little tid bits here and there aren't working anymore.  This could be the end of my rescue as we all know it.  I have busted my butt to become one of the best and most respected rescues out there.  I have remained a TRUE NO KILL through it all.  I have rescued and adopted out over 35,000 animals in my rescue life.  I never thought it would end.  I never thought I'd lose the best husband a girl could ask for because of it.  I never thought  our World would be in the trouble it's in and the donations would become as little as they are. 
Just to maintain SCR monthly, it costs about $6,000.  Thank God that we have support to do that.  Now, I am BEGGING everyone PLEASE HELP me SAVE SCR!  I don't know how we'll do it.  I don't even know if we can.  I just know that I have to try and I hope everyone will HELP ME. I've lost everything else, please don't let me lose my rescue too.   Thanks for listening and PLEASE HELP IF YOU CAN!!!
www.second-chance-rescue.org
 "If you have men who will exclude any of God's creatures from the shelter of compassion and pity, you will have men who will deal likewise with their fellow men." ~St.Francis of Assisi
Organizer