"Due to the overwhelming support and patriotism of our community and country we have decided to increase our target goal to help enhance our vision and maintain its glory for years to come. The increase in donations will help fund paint, materials, future maintenance and display lighting to increase visibility."  -- Maria Lisanti, owner of La Bella Pizza Bistro
--------------------------
ARTIST'S STATEMENT (see images below):
The flag's sturdy stable pole is drawn in perspective as if it where high above us, with the flag tethered tightly billowing in the wind, with crisp lines transitioning to the organic gestures, weather worn and tattered, painted in sun bleached colors with aged textures, as if it was vintage sign that lives on the building and has withstood the test of time. This design reminds us of the timelessness and inclusivity of our national flag, which has remained through centuries of sometimes turbulent history and different political climates and is a symbol that is owned by all Americans.

Also showing are examples of vintage signs painted on brick buildings, with their beauty in texture and color as an inspiration for this design.
---------------------------
RED, WHITE, & BLUE:
Individuals from across New Paltz who might not always see eye to eye politically have been working together on a fundraiser to support a permanent mural installation in New Paltz featuring our US flag. No singular ideology or worldview can lay claim to what our flag means and represents. We may quarrel over how we express patriotism, but we all feel strongly about these powerful words: "...with liberty and justice for all."
We want this mural to recognize and inspire pride in our country's important goals and to encourage us to keep working toward these American ideals.
Proceeds will be used to hire an artist to paint the mural on the east wall of La Bella Pizza that faces the Middle School. 
-------------------
11.6.2018 - The vandalism (red paint splatters) was cleaned off immediately this morning.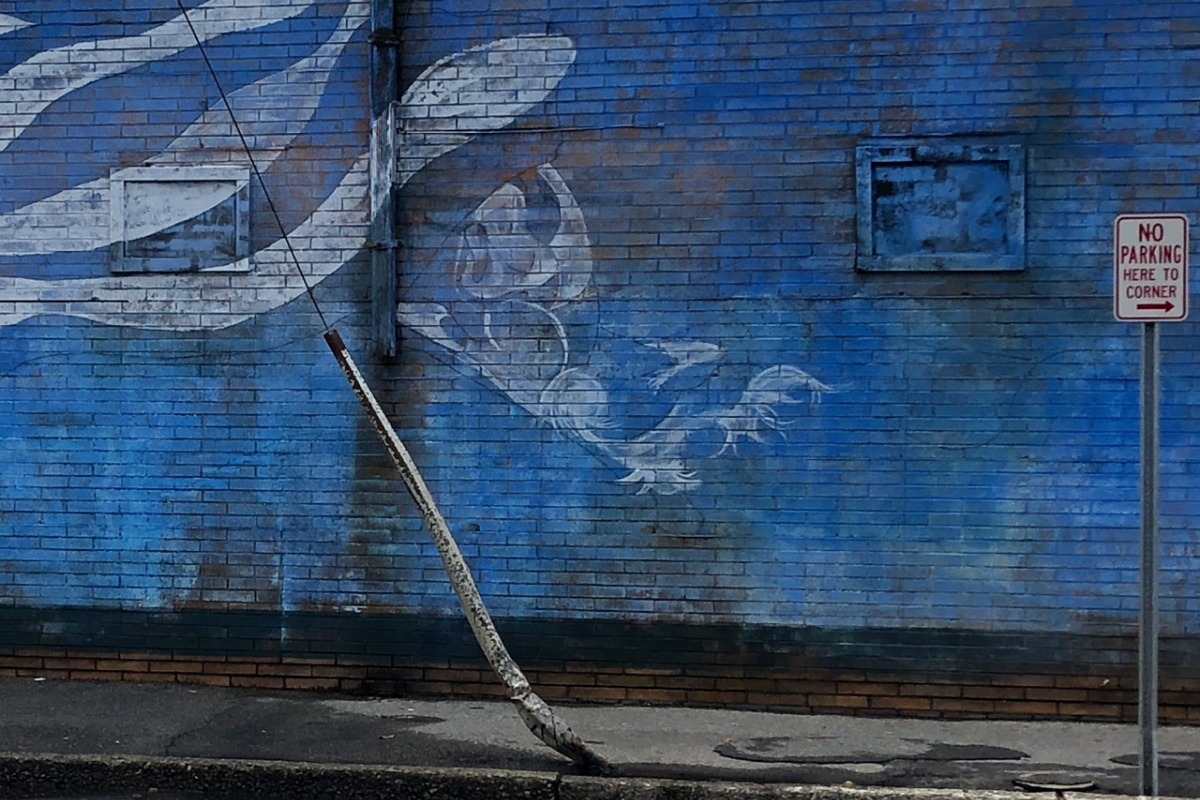 Organizer
Tim Rogers
Organizer
New Paltz, NY