So I created this campaign about 6 months ago but delayed launching it because my good friend, and single mom to 4 beautiful children assured me that "everything would be just fine."  
I've watched Chelsea go through the last year with more grace than I could ever have if it were me in the same situation. Chelsea is a hard working registered nurse in Lethbridge AB, but has been unable to work because of the overwhelming health issues that her son has been battling ( with a giant smile still on his face I might add ).
                 Ty has  had lack of growth for years and at this point the cause is unknown. Last year they found avascular necrosis and osteochondrital lesions in his knees, ankles, and elbows. He had both knees operated on this year and will need further surgeries to all the joints affected. During the process of MRIS to see what was going on with his joints they discovered the Chiari malformation in his brain which now meant brain surgery.
                        Ty underwent brain surgery this May and it brings tears to my eyes to see how strong this little boy is. 3 weeks after brain surgery, chronic headaches, dizziness, morphine, and chronic pain Ty still manages to smile and be involved. 
              His road is still long and uncertain as the speciaists in Calgary have been able to treat his symptoms but no one has been able to discover a diagnosis or cause for all of this. 
Currently Chelsea has received approval to use the health care system in Ottawa to see the top Endocrinologist in Canada and maybe figure out what is going on. Although the approval for the healthcare is there it does not cover the cost of flights or any other expenses that are accrued during the time needed to help Ty in Ottawa. 
           As you can imagine, the financial hardship on my friend has been enormous. Unable to work because she needs to be there for her son, and the health issues just keep piling up instead of being resolved. I feel compelled and I hope that her community can feel compelled as well and support her in getting the best care for Ty and being able to put food on the table in the process. 
Please donate.  ❤️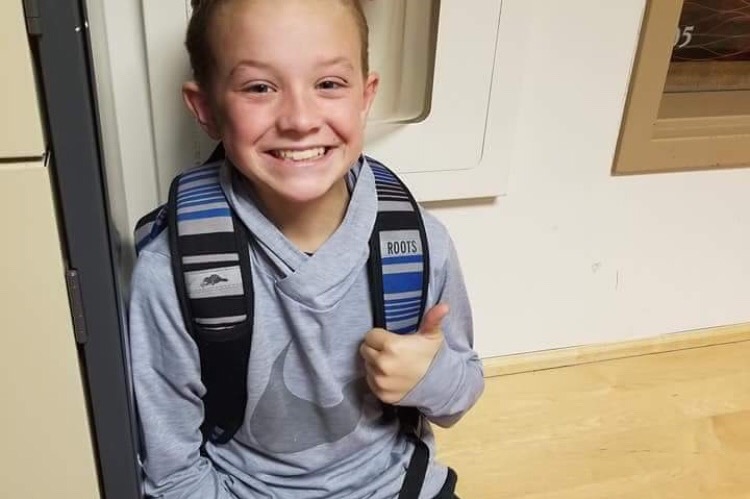 Organizer and beneficiary