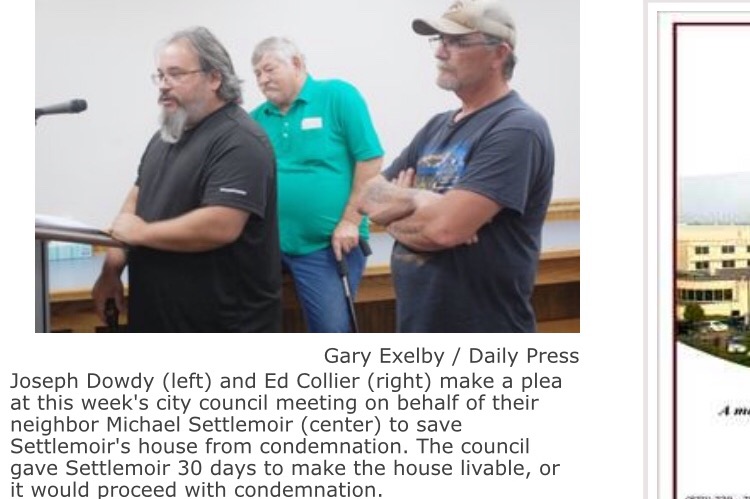 My name is Joseph Dowdy, and I am a disabled, combat veteran. I'm reaching out to the community and nation to help a fellow disabled veteran and my neighbor, Michael, save his house from condemnation and destruction. At close to 70 years old, Michael draws disability, lives on a very meager income, and simply doesn't have the money on hand to renovate his home all at once.  
The roof needs repaired, the house needs it's electrical work updated, and all new plumbing lines. Some of the floor joists need replaced, while needing a new subfloor and flooring. 
I pleaded with Paragould, AR, City Council to give me 30 days to make Michael's home livable and up to code. While it temporarily removed it from the demolition list, there's a lot of work that needs to be done. We have some of the materials that are needed and some people willing to volunteer their time  for labor; BUT, we need funding to cover the costs of the electrician, the plumber, some building materials and back taxes that are owed on the property. That's where YOU come in!!!  We must hire a Certified Licensed electrician and plumber to guarantee that the work is up to federal, state, and local codes. 
I can't express how grateful I am for the City's leniency, but I cannot save this Veteran's house on my own. I need you to donate anything you can spare to help Michael not only keep his house from being demolished, but make it safe to live in! Thank you in advance for your support!
~Respectfully,
Joseph Dowdy