The Black Resilience Fund
#BlackLivesMatter #WeDoHeal

LETTER FROM ORGANIZERS:

To our supporters,

Thank you for your ongoing support to our Black neighbors by your donations to the Black Resilience Fund.

We are excited to share that Black Resilience Fund has successfully transitioned into a 501(c)3 nonprofit, as a program of a local organization called Brown Hope.

In order to ensure all of our donors receive a tax deductible donation, we are ending this GoFundMe campaign and encouraging our supporters to continue their support through our website: blackresiliencefund.com.

Thank you!

With Love and Resilience,
Black Resilience Fund and Brown Hope. 

ORIGINAL STORY:

In the wake of George Floyd's murder is a long, painful month that's an extension of a year that's challenged us to our core.

We need healing. We need justice. And that requires action.

Systemic change requires prolonged effort, but we can also make an immediate difference for frontline communities. 

The Black Resilience Fund was launched on June 1st, 2020 to foster healing and resilience by providing immediate financial relief to Black Portlanders. Over $700,000 has been distributed to Black Portlanders since our launch, and we've also established a mutual aid network of over 300 active volunteers, delivering food boxes, performing yard work, providing emotional support, and more.

The Black Resilience Fund is co-founded by Cameron Whitten and Salomé Chimuku. Cameron is a local Portlander who has more than 5 years of experience in nonprofit leadership and donation accountability. Cameron has served as the Executive Director of local nonprofits such as Know Your City, Brown Hope, and Q Center. Salomé has over a decade of experience in public sector work, working with organizations such as Portland State University, the Urban League of Portland, and Unite Oregon. She has served on many local social justice and advocacy boards and has worked for many statewide elected officials in the Oregon Legislature.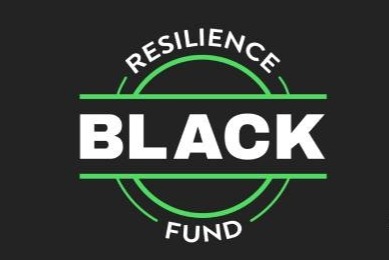 We're proud of everything the BRF team has accomplished with 100% volunteer energy. Through passion, grit, and collaboration, we've established a solid infrastructure that can benefit our entire community over the long term.

In order to make this lasting impact, we know we'll need stable leadership that we can't attain with volunteer time alone. Thus, we will begin encouraging folks to donate to Brown Hope, the nonprofit that is sponsoring the Black Resilience Fund. A portion of all new donations made to Brown Hope for the BRF will be dedicated to the Black Resilient Futures Fund, with a goal of bringing paid staff to help sustain the work.

We will continue to keep our GoFundMe campaign live as it's linked to several newspaper articles and websites, and is a great way to communicate with the 13,000 people who have donated so far.

You can make a tax-deductible donation to the Black Resilience Fund through Brown Hope, here: https://secure.givelively.org/donate/brown-hope/black-resilience-fund

You can also donate via check: write a check to BROWN HOPE and mail to 2037 N Williams Ave, Portland, OR 97227. Write BRF in the memo to designate to the Black Resilience Fund.

If you would like to volunteer, please use this sign up form: https://forms.gle/6x7mnbw9FMsz7paQA

The funding report will be updated every other day.

#BlackLivesMatter #WeDoHeal