Help Mg Mg Thoo in Bagan, Myanmar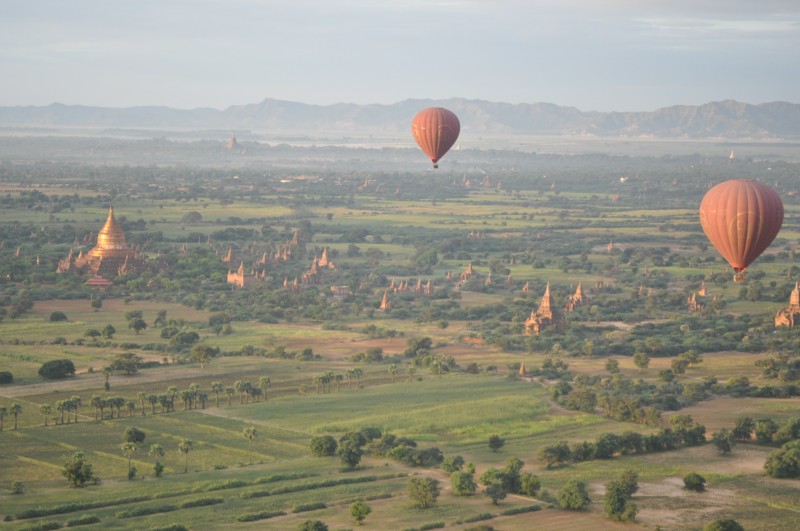 Last year I traveled to Myanmar (Burma) for the first time to see what the country is like after it finally opened up to the world after many, many years....In fact, I was there at the same time President Obama visited Yangon and I can honestly say that it was the closest I have ever been to an American President, or rather his armored limo!
After a few days in the city, I ventured North to Bagan, an unbelievable place to say the least! The view from a hot air balloon at sunrise, while floating silently over the top of more than 1000 ancient pagodas is an experience that will leave you gasping for air....not from lack of oxygen, I assure you.
I followed that balloon flight with a bike ride between those same pagodas...some of them restored, many of them in need of repair. While I was biking around with my guide, we came to a little village by the name of Min Nan Thu. A quaint, but very hot and dusty little place that is probably going to change a lot now that tourists are showing up by the busloads or like me, by bicycle.
My guide, of course, knows the people there and he introduced me to a wonderful young lady who walked me through the village and talked a little about herself and what it takes to come back after finishing college in Mandalay....probably not an easy call, but she is quite amazing!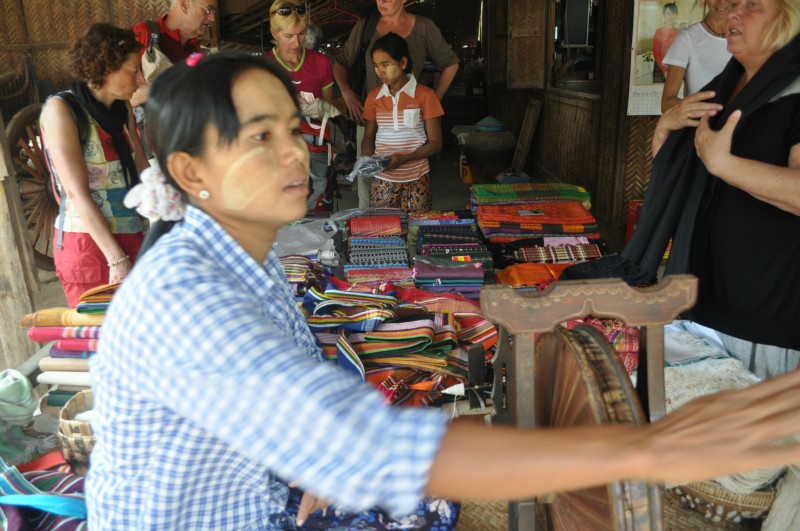 Next thing I know we are standing in front of an old lady rolling cheroots, the local version of cigars.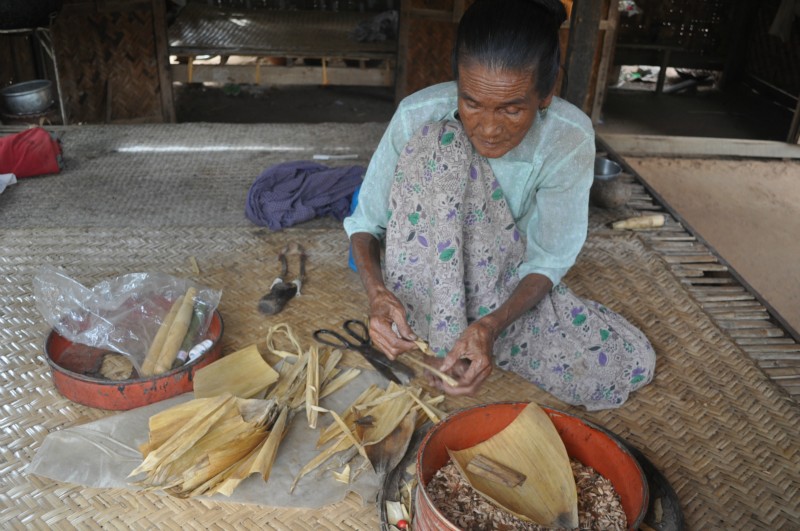 Next to her, in a little hammock, sat a little boy. His shin was scraped pretty badly but he was fine and completely quiet, just staring at me. I also noticed that he had a cleft lip, which is not all that uncommon in many parts of the world. Where we live, a cleft lip or palate is repaired very soon after birth; in parts of SE Asia or Africa or Central America that doesn't happen....sometimes not for years. Now imagine a child getting to school age and think about the reality of being in a class with other, "normal" kids. Being teased is one thing, but what about speech problems or not being able to eat like the other kids do? Not a situation we would want anyone to be in, right?
I didn't take his picture that day, but as I was leaving the village, I kept thinking about that little boy and what I could do to help him. Somewhat naively I asked the young lady, who turns out to be his Aunt, about his chances of getting the cleft repaired. I think translated into our own jargon, the answer was something like "Slim to None"....there is no money to take him to a place that can do it and organizations like Operation Smile who come to places like Myanmar every so often can only take on so many cases in the limited time they are in country.
That's when I started to think about taking a more direct route: What can I do to help that little boy get a chance at a normal life? By a number of strokes of good luck that started with getting in touch with the Royal Australasian College of Surgeons in Melbourne, Australia, and ended with a brilliant doctor from Hong Kong referring me to a hospital in Yangon, Myanmar, I am now in a position to actually make a difference in that little guy's life. I have had the amazingly good fortune to meet some wonderful people along the way, especially my friend Soesoe in Yangon, who has been instrumental in getting us to this point. Now the serious work begins.....
OK, now let me introduce you all to Mg Mg Thoo. This is the first picture I received from the family, Mg Mg in the arms of the very same lady who was rolling those strange smelling cigars during my visit: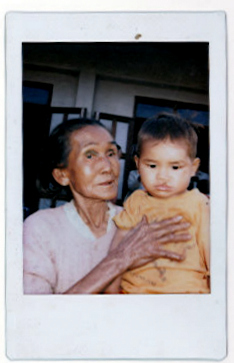 Since then, he has turned 3 years old and he has grown up a lot, as you can see in the pictures I have included below. A very kind friend in Bagan went to the village and took those pictures (there are more), so that the surgeons could get an idea about the scope of what Mg Mg will need.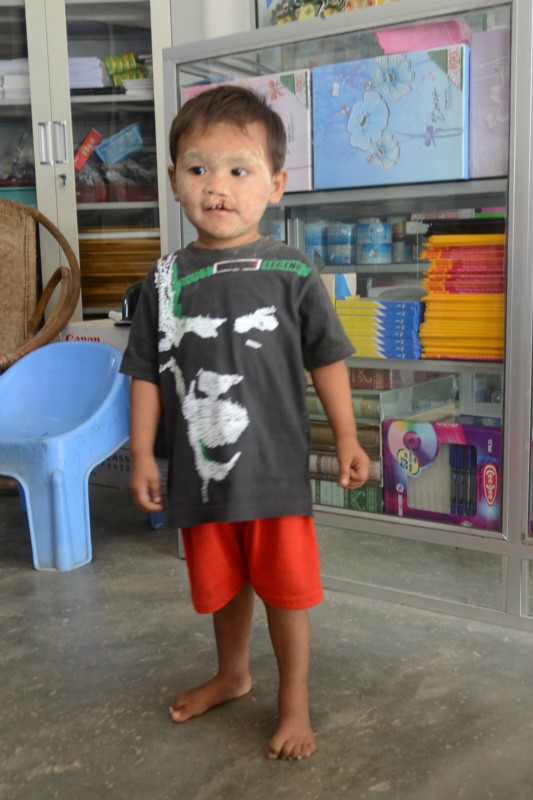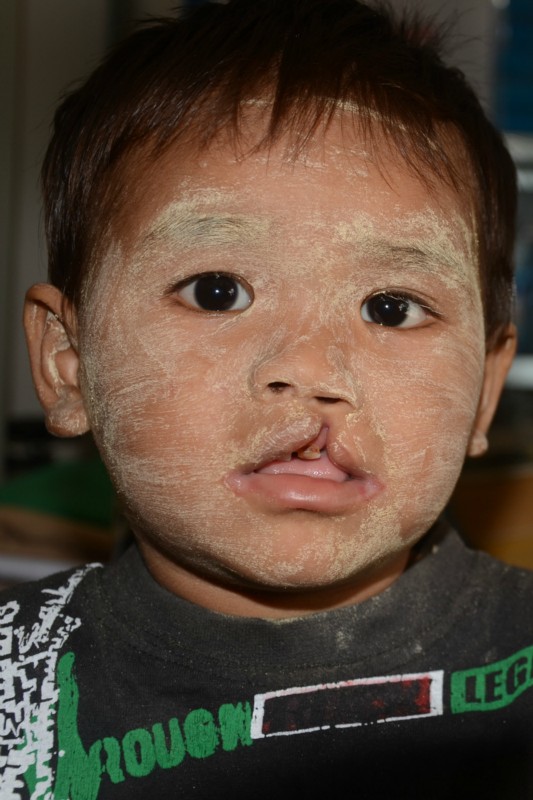 It is likely that this is the beginning of a long journey, because we don't know yet exactly how much work actually needs to be done. Dental work? Speech therapy? This is not an easy operation and it might take quite a while and a few surgeries to get everything taken care of for this great little boy!
Next month, on the 19th of October, I will be in Myanmar to see what I can do to take the next step.
Please help me get Mg Mg what he needs to lead a normal, productive life!
Thanks
Tom

Organizer
#1 fundraising platform

More people start fundraisers on GoFundMe than on any other platform. Learn more

GoFundMe Guarantee

In the rare case something isn't right, we will work with you to determine if misuse occurred. Learn more

Expert advice

Contact us with your questions and we'll answer, day or night. Learn more