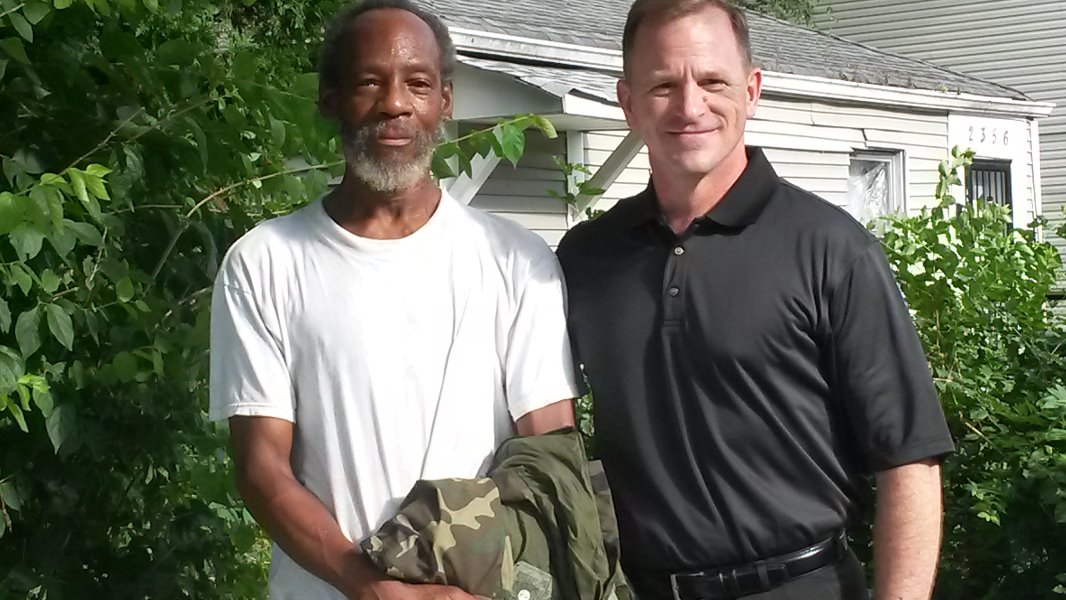 My name is John Way; I am a retired Marine making an appeal for help on behalf of a fellow former Marine who is homeless. His name is Lewis Morris and with your help, we have an opportunity to do something really special for him…get him back into his former home.
Lewis enlisted in the Marines and went to Boot Camp in 1972. After his honorable discharge from the Marine Corps, Lewis fell on hard times and has been homeless for a long time. Eventually, he found his way back to his old home, but he still did not have a place to live.
Two workers from a veteran-owned small business that services city-owned properties found Lewis living in the backyard of the now abandoned and boarded up house. He was living in the open and not sure where his next meal was coming from. The yard was overgrown and full of insects, and it is summer, a hot summer.  This picture shows where  Lewis was sleeping.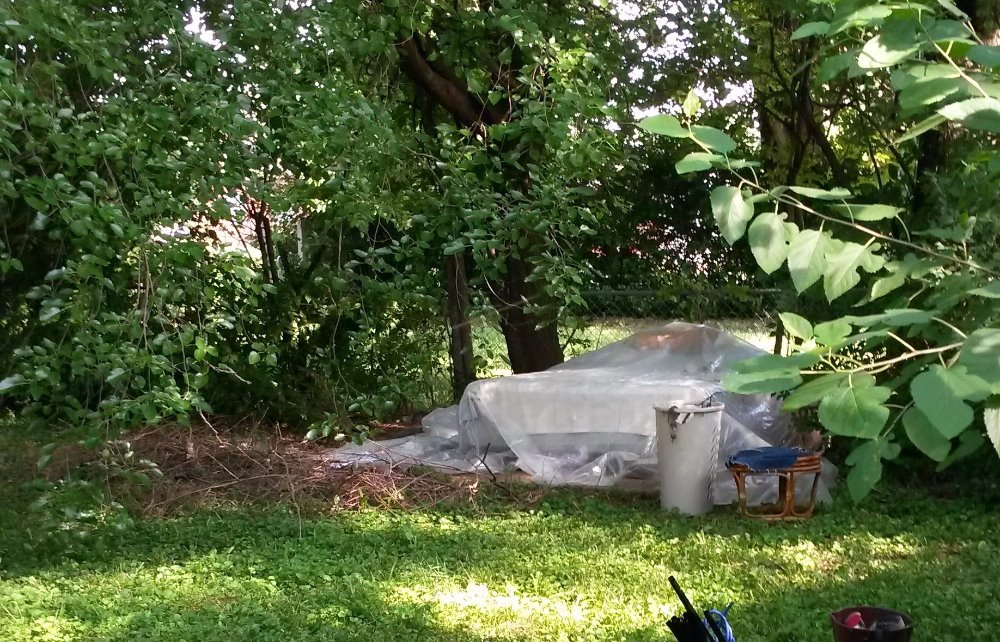 The two guys who found Lewis were Dave Jackson, another former Marine, and Tony Roberts, and they decided to do something to help. Working with the city, they are making arrangements to purchase the property so Lewis can move back into it.  The plan is to put it into a trust so that Lewis will not lose his home again. BUT,  the house is not livable, and this is where we need your help. Over the years it was empty, all the wire and pipes were stripped out, and everything has deteriorated.
The initial estimate is that it will take $35,000 to bring the house up to code and make it livable again. On the outside, it needs a new roof and several other exterior improvements. Inside, it will have to be stripped to the studs, re-wired, and re-plumbed. All the mechanicals need to be replaced as well. It's a lot of work and material, but with your help, we can make this happen for Lewis. Your gift does not have to be a lot; small contributions add up.
Lewis has been checked out and has appointments to get care. He has had some help and is doing his part to try and keep up with things as best he can, but what we really need to do is to get Lewis into permanent housing by fixing up his old home.