Support for Ellicott City Newlyweds
My good friends Sydney and Chuck Knower returned from their honeymoon to find their community destroyed by the July 30th flash flooding in Ellicott City, Maryland.
The Knowers outside their Ellicott City apartment last summer. (Photo by Ashton Kelley Photography)
The Knowers are two of the kindest, most positive people you could ever meet. Sydney is a lifelong Howard County resident and grew up in Ellicott City. Sydney and Chuck met in college and got marrried in Westminster, Maryland exactly one week before historic flash flooding hit their neighborhood. Unfortunately, what should be the happiest time of their lives so far has turned into a nightmare.
The Knower's street after the flooding
This financial support will help the Knowers purchase a car and furniture. Sydney's car was completely submerged in the flood and is not salvageable. The road outside the Knowers' apartment has caved in and will make it impossible for Sydney and Chuck to access the majority of their belongings any time soon. They will have to purchase replacement furniture and appliances as soon as possible.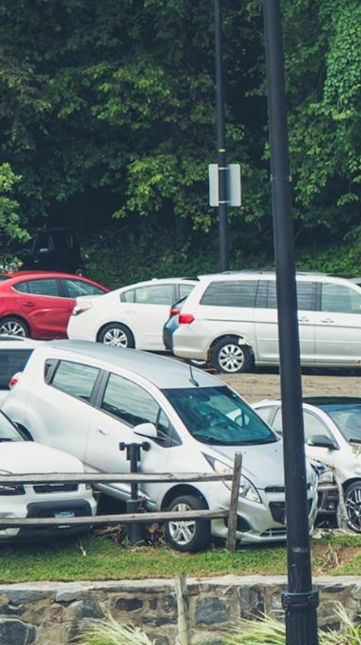 Please consider supporting these two wonderful people as they work on rebuilding the life that they just started together. Please share the link to continue spreading the word!
Thank you for your time and support!
Organizer and beneficiary
Elizabeth Marie 
Organizer
Ellicott City, MD