Sacred Stone K9 Self-Defense
Indigenous people from all over North America have gathered in North Dakota to halt the construction of a $3.8 billion oil pipeline in what will be remembered as one of the largest environmental actions in history, protecting water, land, and sacred Sioux land for generations to come.
Although small victories have been achieved, the federal stop-work orders are temporary and fail to honor the request to halt pipeline construction completely.
On September 3rd, a private security firm hired by the oil company assembled a posse of mercenary attack dog trainers to intimidate protesters.
According to video and eyewitness accounts
, the group arrived at camp with specific intent to threaten over 200 people protesting at Sacred Stone, chasing them with snarling dogs and goading them into lunging and biting. At least one dog was let off leash. Six people were bitten, including a pregnant woman and a young child. Two horses were also bitten.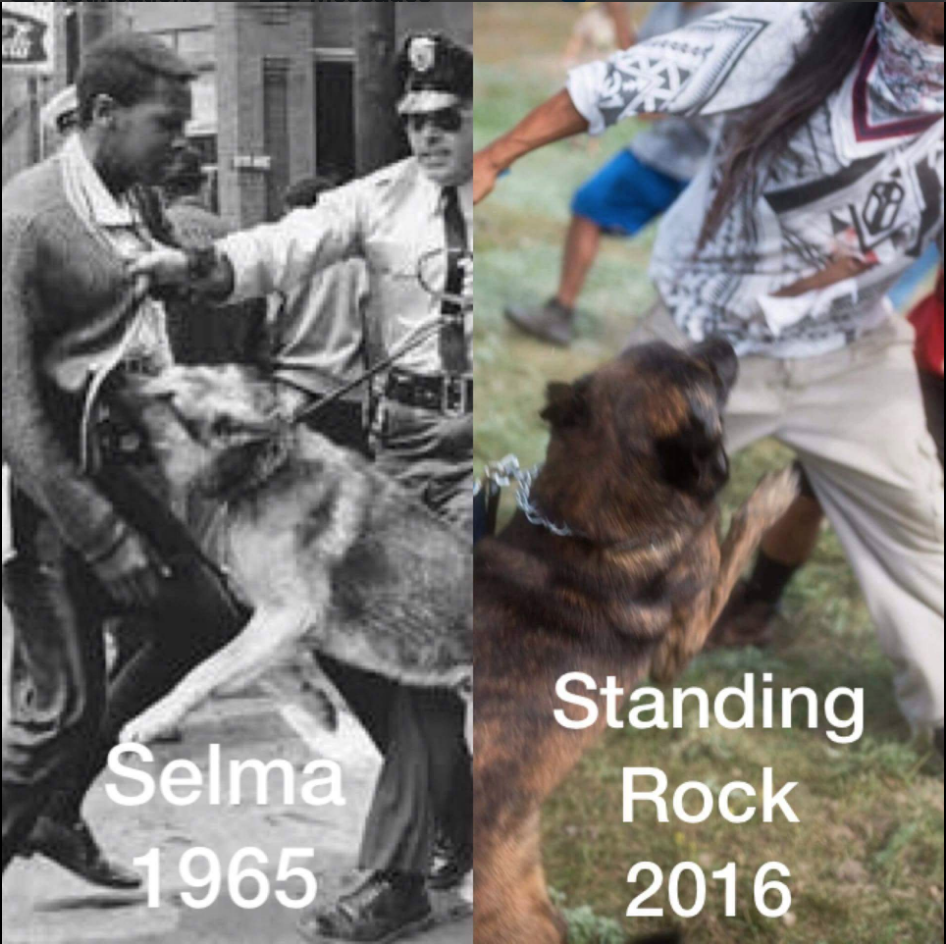 The bravery shown by people on the ground that day was exemplary, but use attack dogs by powerful entities is atrocious, and surely worthy of abolition. The communities who suffer the consequences of K9 bites desperately need tools and knowledge to nonviolently defend themselves against harm and trauma.
My name is Kelly Mays, and I am a Black animal behavior professional, writer and activist. For the past decade, I have rehabilitated and wrangled aggressive dogs across the country, and engaged in deep study of dog body language and behavior. In 2014, while working as a behavior technician in a high-kill animal shelter, I was attacked and mauled by a weaponized attack dog. My own experience of being dragged by an animal's teeth opened channels to ancestral memories, as a descendant of those who were hunted down by bloodhounds as slaves and attacked by German Shepherds for demanding civil rights in America. I can only imagine how this unique trauma felt for the bite victims and defenders at Sacred Stone.
In response to the increasing popularity of K9s in American police forces and private security firms, I have created a nonviolent dog attack self-defense and first aid workshop for people on the front lines of direct action, as well as those who live in communities at risk in the wake of a growing police state. 

On October 1st, I will be traveling from California to Standing Rock to deliver supplies, volunteer in the camp, and share my knowledge with the Indigenous fighters holding down the occupation. I aim to offer the following: 

1. Help with cooking, chores, and childcare at the campsite.
2. Facilitate dog self-defense and bite first aid workshops (with respect to community needs and feedback). 
3. Offer insight to organizers about the attack dogs that were used last week, and information about weaponized animals that may be deployed in the future.
4. Coordinate with legal counsel onsite about rights and restrictions of K9s
5. Bear witness and talk to bite survivors as a fellow survivor. 
6. Produce respectful, intentional, long form writing to document the experiences of people on the ground. The total cost estimates are as following:
$300 - Training materials and bite-breaking equipment.
$350 - Printing and photocopying a run of 100 Bite & Hold handbooks.
$300 - Camping equipment for myself and donations to protesters.
$300 - Gas from Los Angeles to North Dakota, and back to LA again.
$400 - Emergency vehicle repair/maintenance fund.
The objectives and outcomes of the workshop can be adjusted for all ages, genders, facilities, and communal needs. Participants receive a pocket-sized handbook called "Bite & Hold", a compendium of the resources, tools, and dog body language. The information contained will include de-escalation strategies, non-violent self-defense strategies, and guidelines for legal and medical first steps to take after a bite. The workshop combines mini-lectures, bite-breaking demos, construction of makeshift "marshmallow" suits, and rehearsing self-defense moves on a life-size German Shepherd dummy.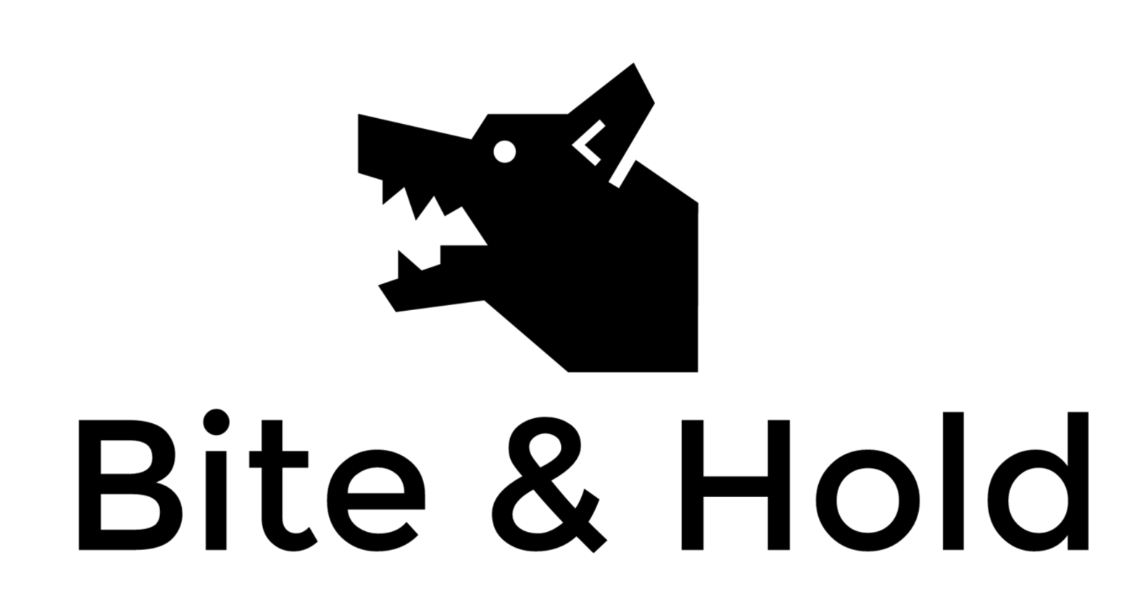 To learn more about me, my work, and my writing, please visit
www.kellyknowsdogs.com.
I will be a non-Native volunteer at the camp, so if you would prefer to support Native folks on the front lines instead, I support your decision! Please visit the
Sacred Stone website
for more information about what resources are needed at this time.
Note: I am well aware of the recent federal stop-work order issued for the 20 miles surrounding Lake Oahe. This is a good first step, but this decision is temporary and the battle is far from over. I'm keeping abreast of news from the frontlines, and if the occupation ends, I will donate 100% of all funds raised to Sacred Stone Camp to offset costs for the people who made financial sacrifices to hold down the encampment.
Thank you so much for your support!
Peace and Love,
Kelly Mays