The Mathare Slums Community Centre
Where do you find a sense of 'community'? In Mathare, community members often do not have access to safe and healthy places to meet for education, job security, childcare, healthcare and other vital components of healthy living that a COMMUNITY needs. By rebuilding KINATCO, the Mathare 3A Community Hall, we hope to create an accessible and much-needed public space for existing community projects and groups to improve the resilience and sustainability of the Mathare Slums Community.
The new KINATCO Community Center will help increase the capacity of local organizations to better serve the Mathare community, which lacks institutional support on numerous fronts: health, education, hygiene, waste management, social services, and community space.
KINATCO is a decades-old community site situated in Mathare 3A, on a steep and densely settled riverbank 30 meters south of the Mathare River. Until this year there was a small and closed building on the site, without ventilation, which made the space hot and dangerous to use. The building was partially burnt in June 2020 and had to be dismantled. However, the hall represents a very important space for the community, accommodating a variety of activities such as boxing, dance classes, youth mentorship activities and community meetings. For this reason, it is now more important than ever to rebuild KINATCO, to not only expand and improve the current uses, but also potentiate synergies between the local organizations that contribute with positive changes for the Mathare people.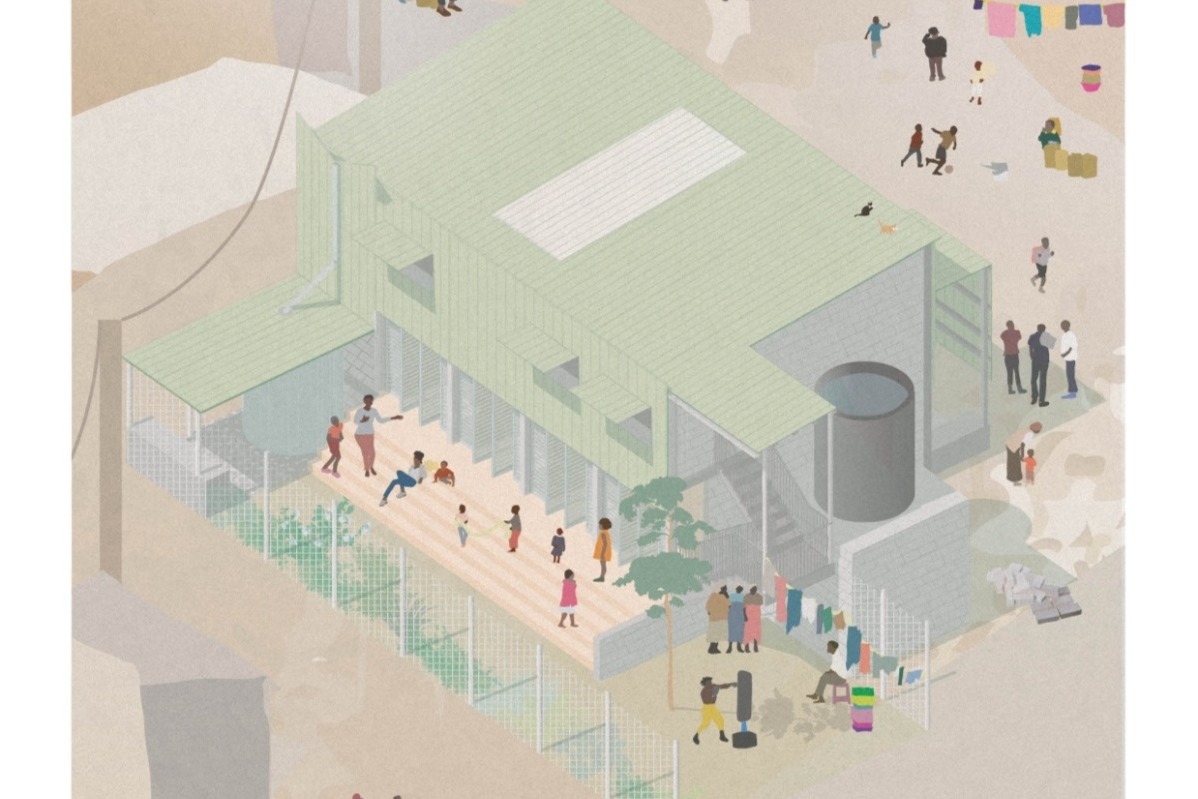 The new Kinatco public space will have a main hall, a meeting room, a small library, a kitchen, and a backyard garden. The building is envisioned with sustainability and resilience in mind, with a rain water collector to prevent any future fires, and two exits in the case of an emergency.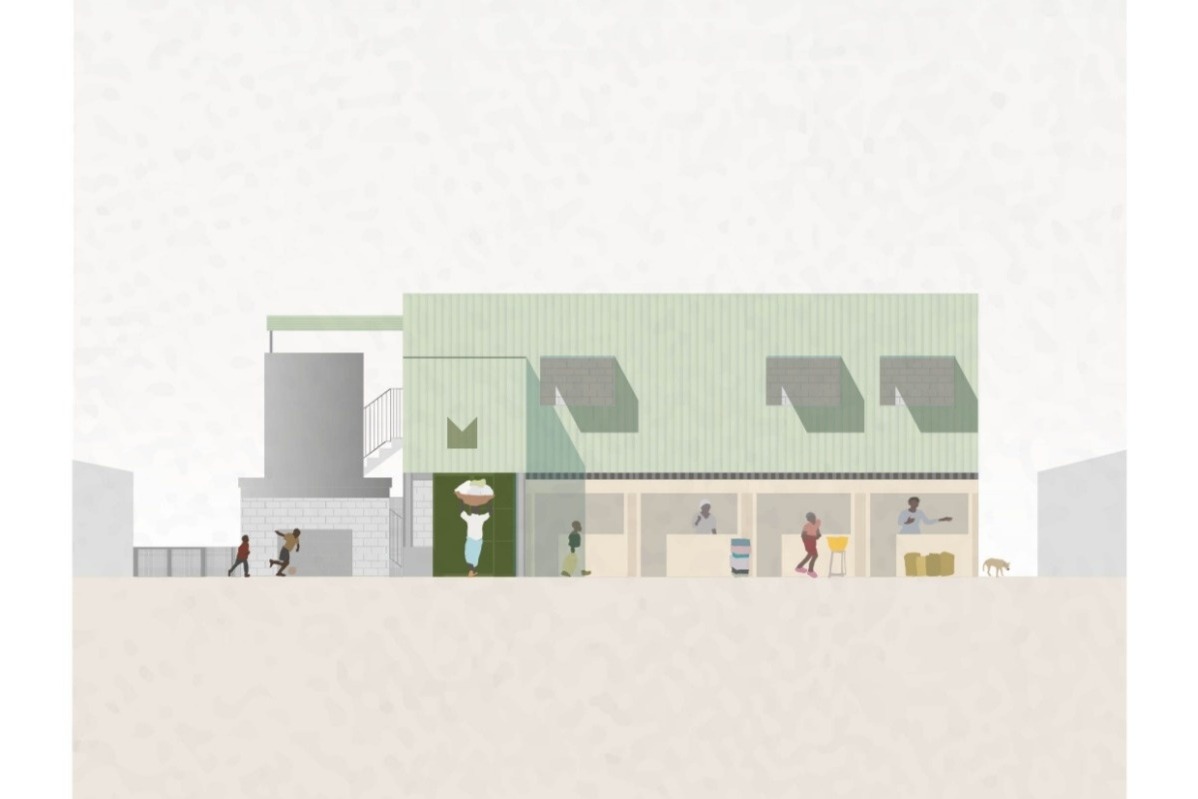 The community will lead the construction and maintenance of the centre with the help of MaSCA's construction team, which includes a Kenyan construction contractor, an architect and two program managers. Construction will be a training and capacity building opportunity and ensure the community's appropriation of the building. A Memorandum of Understanding (MoU) will be signed between MaSCA and a community advisory committee to ensure their support.
The new KINATCO Community Center is the first project that has been designed within the wider MaSCA Strategic Plan. The project has been under design since 2018, and has counted with the contribution of different Architects, Engineers, Urbanists and Construction Managers. The rebuilding of KINATCO aims to provide not only different and flexible areas for activities, but aims to be a meeting space for the community to present and discuss their challenges, including gender inequality, pollution, and the lack of access to education and healthcare.
MaSCA's activities and mandate can all be found on the website: www.mathare.org. We are always open to new volunteers, partners, member organizations, and ideas. Any questions can be directed to the contact page on our website, or by email to [email redacted]. You can also find us on Facebook , Twitter and Instagram  for updates on Mathare activities. 
Please consider donating - if this is not within your means, please consider sharing this website and description with your networks, by email, WhatsApp or social media. Doing both would mean the world to us and the beneficiaries! 
http://gofundme.com/matharecommunitycentre