The 21 day Urban Challenge for Earth Child Project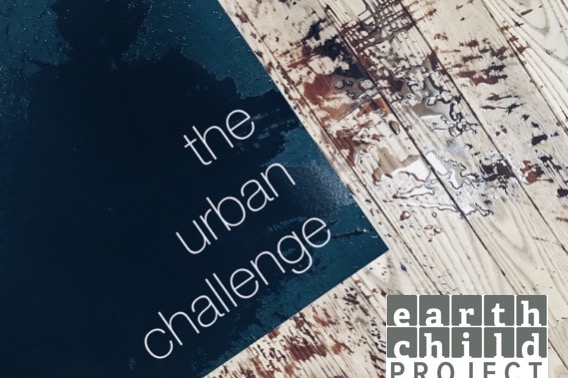 Actress, mother, wife and yogi Lesley-Ann Brandt, has teamed up with Urban 728 Yoga to give the gift of yoga while raising money to benefit Earthchild Project.



The Earthchild Project is a Non-Profit Organization operating in the Western Cape, South Africa where Lesley-Ann was born and raised. They offer complimentary education to under-resourced schools with a focus on the environment, health and self-development. http://www.earthchildproject.org/ 

They work in 8 schools in two townships in Cape Town – Lavender Hill and Khayelitsha. Two of the poorest and most dangerous area in Cape Town  Their approach to education is holistic, focused on health and wellness, life skills and the environment through different programs integrated with the schools curriculum. They do this mainly through yoga and meditation, and organic gardening and environmental education.


As a South African, Lesley-Ann has experienced first hand, the struggles these kids live with and what practicing yoga does for ones body, mind and soul. 

She recently visited with the kids at Lavender Hill primary and to personally meet with the Earthchild Project founder and staff to better understand where she can be of service. The plan was formed to offer the wider international yoga community and her local Los Angeles community and studio, the opportunity to make this year's  21 Day Urban Challenge count!
 
Urban 728 Yoga is a space and studio where students can connect to their breath and experience the journey of yoga. The studio and community is inspired by all students of yoga and they are committed to supporting the individual path and process and Lesley-Ann has practiced with Joe for 10 years! 

Lesley-Ann and Joe  didn't want to limit their vision to just the local, LA based community; so this challenge is open to you too.

No matter where you live in the world.  Donate, set an intention and for 21 days, share space and practice with Urban 728  You can do so in person at the studio if you live in Los Angeles, or join the on line classes offered by Urban 728 or simply go to your yoga studio. And if you're new to yoga, this is the perfect way to start. 

To join us on line, use this link  
https://m.youtube.com/user/joeko4 

Every penny we raise will go towards building "safe space" studios where these kids can practice, meditate, breathe and shut out the noise of their daily lives which sadly subjects them to violence, gangs, death, drugs and poverty. And how far will the funds go? One US dollar equates to R15. $100 is life changing to these children, their school and the programs at Earth Child Project. 

In and effort to be fully transparent and upon numerous conversations with GoFund Me's team, we were advised that they are unable to wire the money directly to Earth Child Project because they are based in South Africa, are a small operation and do not have 501c status here in the US. Earth Child Project will confirm receipt make public a confirmation once all the funds are received. All funds will go towards the build of a safe space yoga studio at Lavana Primary school and towards enrolling children in their program.

A community that flows together, grows together and we are all in this together!

Thank you in advance for your generosity, your practice, your kindness. 
Lesley-Ann, Joe K and the Urban 728 team