Help for Deric Lostutter's family
$13,943
of $20,000 goal
Raised by
357
people in 28 months
This is Jennifer Lostutter, Deric's wife. You may browse below the back story that has led us to our current situation. My husband has been taken into custody. He has received more time compared to the rapists in the case he was involved with. Two years without my spouse.
We have a daughter, Fiona, who was born premature by two months. She's making progress so that's a positive! I'm asking for donations to help adjust to my husband being incarcerated. He is missing out on time with his daughter because he wanted to help someone else's. Your donations will help off set the cost of daycare as I am currently seeking employment. I am the sole provider in my husband's absence. I look forward to better days, but for now I need help getting situated. He will be absent for two years and I'm nervous and scared to raise my daughter alone for that long.
The previous amount raised has gone to his legal defense. Any amount donated from here on out goes directly to my daughter and myself. I appreciate any generosity extended my way. Thank you for your time. We rise by lifting others.
Greetings citizens of the world,
My name is Deric Lostutter.
You may remember me as the activist that made
international headlines
 standing up for rape victims in 2013.
I was subsequently raided by the F.B.I. in which my belongings were taken, and my life was turned upside down.
http://s3.documentcloud.org/documents/709489/deric-lostutter-search-warrant.pdf
Exposing a rape cover-up to the media resulted in the
indictment of 4 school officials
, including the Superintendent and the Coach on various charges stemming to tampering with evidence to impeding an investigation.
On that day in April 2013, my life changed forever. 
I have tried to make the most of the past 3 years, even moving out of Kentucky, and getting married to the love of my life, Jennifer.
 
We tried to get pregnant, and finally succeeded in the summer of 2015, only to have our daughter, Jade, stillborn and cremated last January.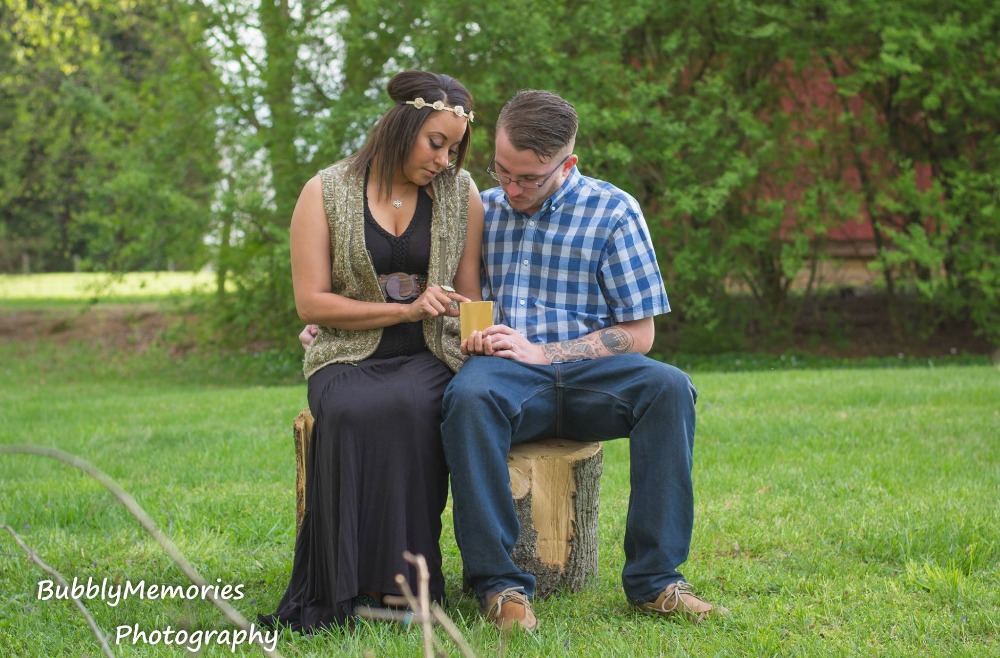 Since the extreme coverage of the Ohio case, I have had to become self employed due to my notoriety, and made a living doing what I do best: helping people in need.
I have since helped various people;
Including Harvard MBA graduates caught up in custody cases:


I have also helped people with disabled children who were being scammed:


and, I even
helped another high profile rape case
, the Maryville Missouri Daisy Coleman case:
 
Three years have passed without a word from the federal government regarding the status of my case, and my life was slowly returning back to normal.
Until, on July 7th 2016, just one year away from the statute running out, I was indicted in the state of Kentucky on 4 felony counts of violating the very outdated
Computer Fraud and Abuse Act,
 facing a maximum of 16 years.
I had just begun to re-establish myself
, and, with my wife newly pregnant with our second child together, was looking forward to a sense of normalcy.
I have a high-risk pregnant wife, and a duty as a father and husband to provide for my family to the best of my ability. 

Because of this indictment, contracts for investigation work that I have secured have begun to back out on me.
The federal government indicted me
despite over 400,000 signatures gathered by Demand Progress and UltraViolet to drop the case against me
, I have fallen on desperate times.
The first court date is August 9th, 2016 in Lexington Kentucky.
The trial could take years according to my attorney, T
or Ekeland.
He has authorized me to set up a donation fund to help offset living expenses during this difficult time.
Travel back and forth between states for meetings with my lawyer, and court, as well as trying to maintain some sort of stable living situation will prove to be most difficult, BUT, with your help, I know we can beat these outrageous charges.
Together we can change the world, and the quality of life for generations to come. 
I will always stand with you, and if it is in your heart, please, stand with my family.
-Deric Lostutter
Activist-Husband-Father

+ Read More