clean farmland 4Touch Of Peace Farm
$2,971
of $15,000 goal
Raised by
44
people in 31 months
We are the Varga family; Peace, Jenn, Lilly (age 13) and Harmony Joy (age 8).
WE currently Live in Ludlow Vt where we have relocated to re-establish our farm.   Keep reading for the full story.  All your support is so appreciatred.   The
Farmer puts up 100% of the cost, 100% labor, and 100% of the risk so the community will be ensured a food source.  By donating your helping to secure a known wholsome food source.   KNOW YOUR FOOD
We live in North Bennington, Vermont where we have built a family run farm on 3 acres. We raise wholesome produce and eggs for ourselves and the local community. We also lease land for maple sugaring.
Our "whole story" is below, but for those who want to cut to the chase... the land we farm has been found, by the State of Vermont, to have a
contaminated water
source. 
See ABC News 10 story below.
http://news10.com/2016/06/08/family-farm-struggles-with-pfoa-contamination
The water we use to irrigate our greenhouse
and crops, and water our chickens, comes from a cistern on the property. Although we don't drink this water ourselves, it was found to be over 4 times what is considered "safe" for drinking.
State officials say that we cannot use this water source anymore to raise chickens or to grow crops.
We cannot continue to farm here without trucking in water, which is too costly, both financially and environmentally.
We reach out to you here on "Go Fund Me" to ask for your generosity in helping us raise money for a down payment to buy land that we can farm and develop our Maple sugaring operation on that isn't contaminated.  We would like to be able to have this land to work on before school starts in the Fall of 2016.
The story behind this devastating event started early in 2016 when state officials began testing the water in North Bennington, VT because of concerns raised about our neighbors in Hoosick Falls, NY PFOA contaminated municipal water system (you might have heard about this, along with the water problems in Flint, Michigan, as it was the topic of national news). PFOA is a man-made chemical by-product from manufacturing things like teflon, scotch-guard carpet & fabric, microwave popcorn bags, food wrap papers that don't let oil/water through.
http://www.healthvermont.gov/enviro/pfoa.aspx
This link will explain most it.
Our Family history in farming:
We (Peace and Jenn) were married in 2002 on a piece of land in neighboring NY that had a hexagon shaped house and was very close to being off grid. Peace had spent the whole summer moving earth and stone to transform this rough piece of land into a beautiful garden with raised stone beds and circle in the center for us to be wed.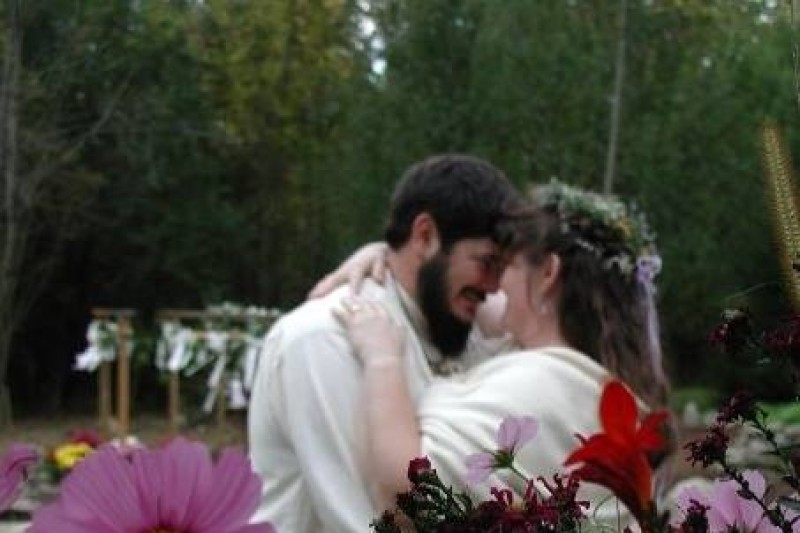 I taught preschool a half hour away. We had a flock of "rescue chickens" and 3 goats. April, the baby, was born here from our two goats that we had been given. We had a chocolate lab, Maxine, and a stray beagle, Lady. We had been given gift certificates as wedding gifts to a local nursery and we filled the land with berries, grapes, cherries, asparagus, and flowers.
Shortly after we were married I became pregnant with our first child, but lost it after 12 weeks. I had a second pregnancy after, but that one I lost at 8 weeks. Finally, I found my own growing season and gave birth to our oldest daughter, Lilly, in July of 2004. Because of the financial burden that the two miscarriages left we fell behind and lost our home where our lives together began. In November of 2005, we moved in with Jenn's mom, Wanda. Wanda had found her true love and was moving to another country in May so we knew this wasn't going to be for long.
Three days before we had to move, Peace found a job taking care of a lady with dementia that offered a place to live in West Arlington. Peace spent the two days cleaning just so there would be a clean place for Lilly to be able to play. We celebrated her 2nd birthday at this house where we all slept in the same room. Unfortunately, the family of the lady came to us and informed us that the courts said only family can live in the house so we had to move again for the third time in a year. We found a little cottage in Sunderland where we were allowed to have Maxine and my cat, James. We moved in October and before Thanksgiving both of our pets had passed away. Peace did some work for the man who owned the cottage and the canoe business across the road in exchange for rent, but things didn't work out and we needed to move again. We were getting ready for yet another move to a place we were subletting for the summer when we the news came that Jenn's dad had passed away. We moved into the new place the same day we buried him.
Fortunately, it worked out and we have stayed in the 'sublet' in the village of North Bennington. We had Harmony Joy in August of 2009.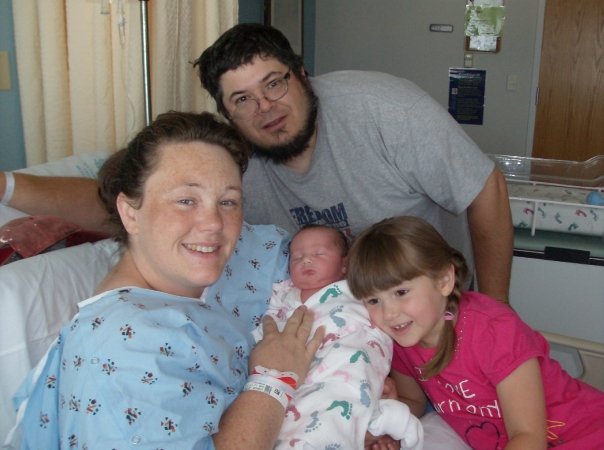 In October of 2010 we needed a place to put our garlic crop. Peace made arrangements with a lady down the road to lease 3 acres to farm. The plot was just 1 mile from the house. We bought enough wood to make 10 boxes for raised beds and we planted the garlic.
That Spring 2011 we added chickens and started planting onions, potatoes, asparagus, corn, squash, tomatoes, peppers, eggplant, cucumbers, lettuce and greens, and we haven't stopped . . . until now. We started selling CSA (Community Supported Agriculture) shares. Below is the bounty you can see that each share got of wholesome, loved, healthy food.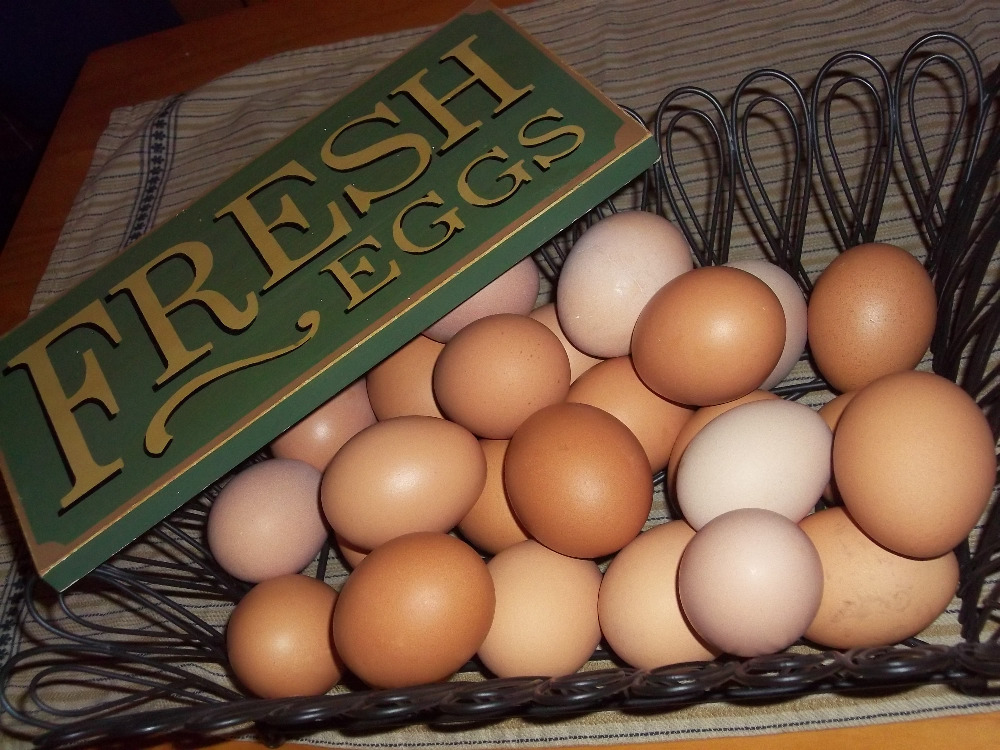 We went to the USDA and got a micro-loan to purchase a greenhouse, some equipment for farming, a reverse osmosis machine for our sugaring operation, some other sugaring equipment to expand there as well.
It has been hard, no doubt! summer of 2012 Peace had carpal tunnel surgery on BOTH hands. Jenn normally works a 40 week at a local mental health facility so Peace has to do a lot on his own. During the summer he also has our two girls, which if you have kids you know that at any given time you may just have to drop what is going on and be a parent. We have endured through flooding and through drought, and we have grown! In 2013 we were vendors at the Bennington Annual Herb and Garlic Festival and have been for three years.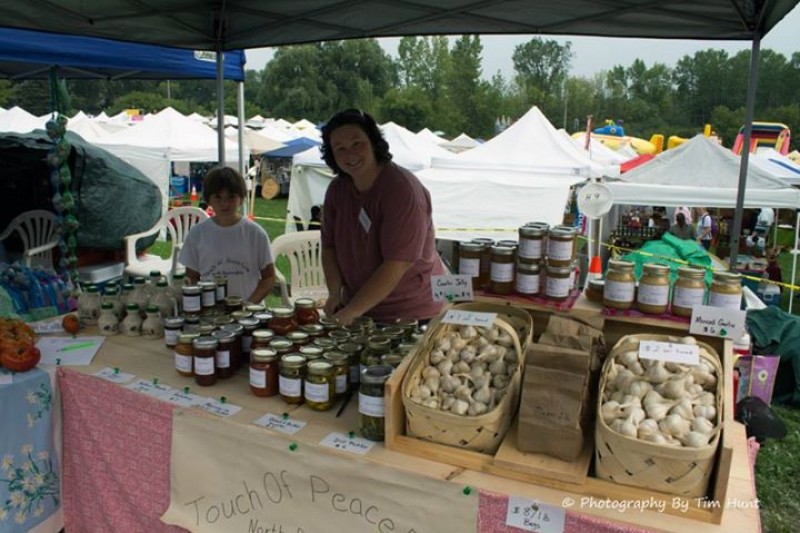 At the end of 2014 we were awarded a grant from the NRCS (National Resource Conservation Service) to buy a 72x30 high tunnel greenhouse and also to cover crop between plantings to prevent erosion. The high tunnel was an effort to be able to extend the supply of fresh, healthy, wholesome produce later into the fall/winter and earlier in the spring.  As we worked to ready the farm and ourselves for this leap we realized that we really needed a tractor that had hydraulic ability and a bucket. EVERYTHING that needed shoveling got shoveled BY HAND . . . slow and back-breaking! So, late summer 2015 we went back to the USDA and were able to add a modern tractor with a bucket, roto-tiller, brush hog, and a seeder to our loan.
Peace rented an auger for the new tractor and began setting posts for the high tunnel. He dug and set poles for electricity. THEN,
October 18th Peace goes to shut the tailgate on the truck and it springs back and shatters his thumb.
So with three pins in his thumb, everything stopped for about two weeks. After one pin was removed we started digging the trench from the power pole to our pedestal because the weather was so warm it wasn't frozen. We were driven to get this done so we could "be ready" for Spring. The freeze did finally come and we had to stop digging, but we were close. We were so psyched to be able to start planting. With the new tiller the soil is so nice and soft to work, the beds are straight and flat. We couldn't wait!!!
Sugaring season started early and because of Peace's thumb, and no real winter, we were not ready. We scrambled and buckled down and got the trees tapped. We still had a pretty decent year considering all the hurdles that were thrown at us that we call life.
Now the hurdle is CONTAMINATION. PFOA is in our water source. Our farm is within the 1.5 mile radius of the former Chem-Fab facility. Our water tested 86 ppt (parts per trillion) which is more than 4 times higher than what Vermont says is safe for drinking water which is 20 ppt.
In the past if we had late crops or lost crops it was our fault, our mistake, our lesson or it was Mother Nature. Each year we learn more and more. This year was supposed to be our MAKE IT YEAR!! We had done the work, shoveled the chicken manure by hand, dug potatoes by hand! We have labored for ourselves and our community to provide wholesome, healthy food. Our children have grown up and learned how to work hard for what you believe in and not just for yourself! We have taught them that the Earth is a gift. God gave us EARTH! He gave us the gift to grow! Everyplace we have lived we have made it better. We are "those" people who have the gift to grow things. The land speaks to us. Over the years and through circumstances everyone goes through we have had to keep moving on. It is so painful to have to leave all the hard work and all the joy. Our girls understand they are connected to the earth and to animals and to every living being because they have had the opportunity to grow up on a farm and experience it. All we want is to be able to continue to live this way safely, without fear of cancer or other autoimmune issues.
With our most sincere gratitude we thank you so much for reading our story and donating any amount you can.  Every little bit helps.  Below you will find some 'through the years' pics  of us, our family and our farms.
The Varga Family - Peace, Jenn, Lilly, & Harmony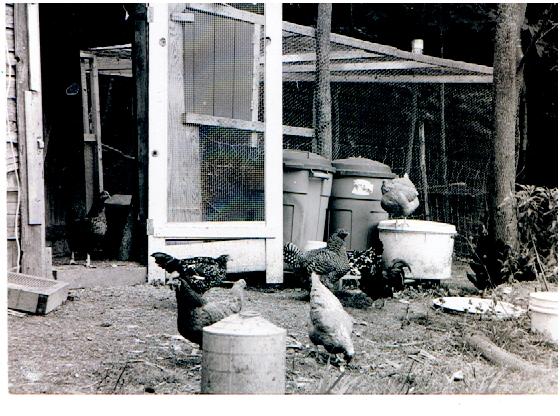 first chickens 2002
Zelda and Billy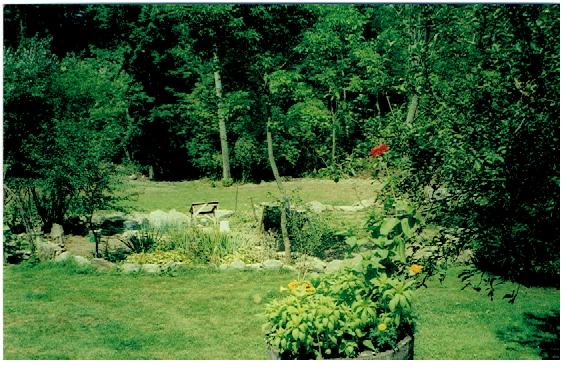 garden 1st stage
garden 2nd stage
garden 3rd stage at our wedding
First bulk crops in the Notch 2002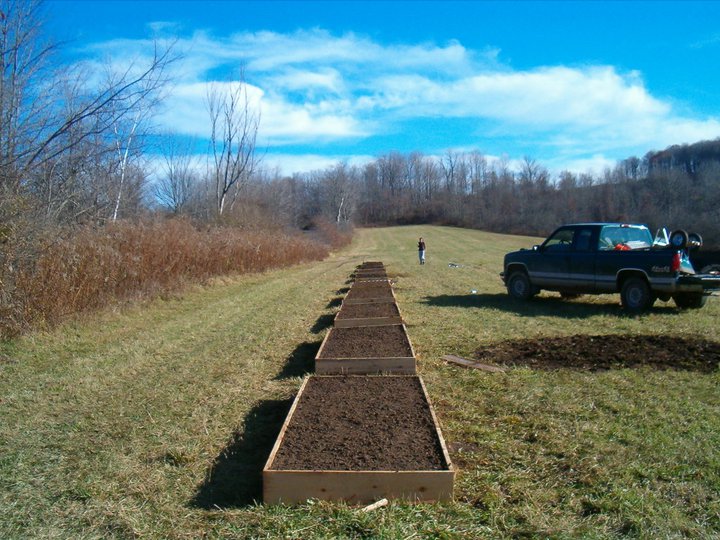 October of 2010   Ten Beds to plant our Garlic in
Lilly Planting Garlic with her dad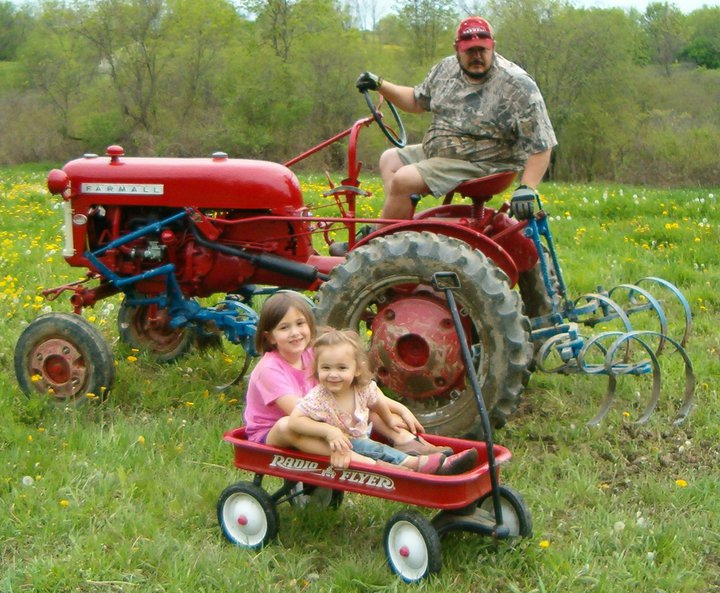 Spring 2011  This is the girl's new playground
Love the tall grass you can play hide and seek in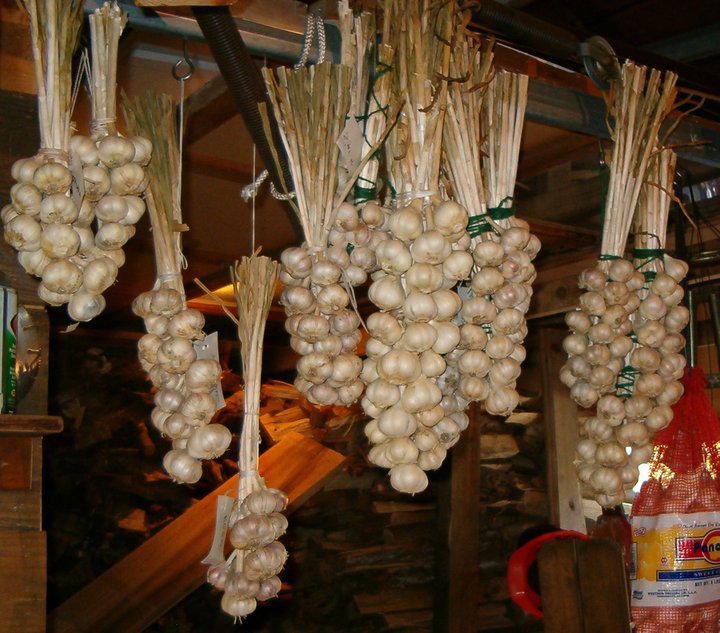 2011 yield from planting in 2010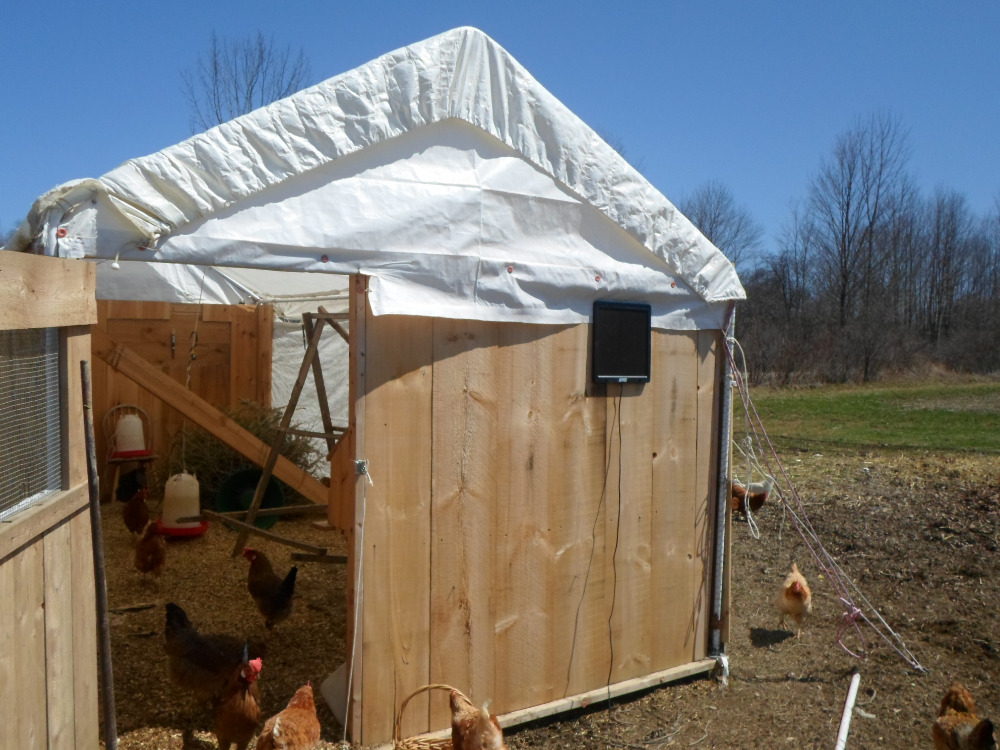 chicken coop 2012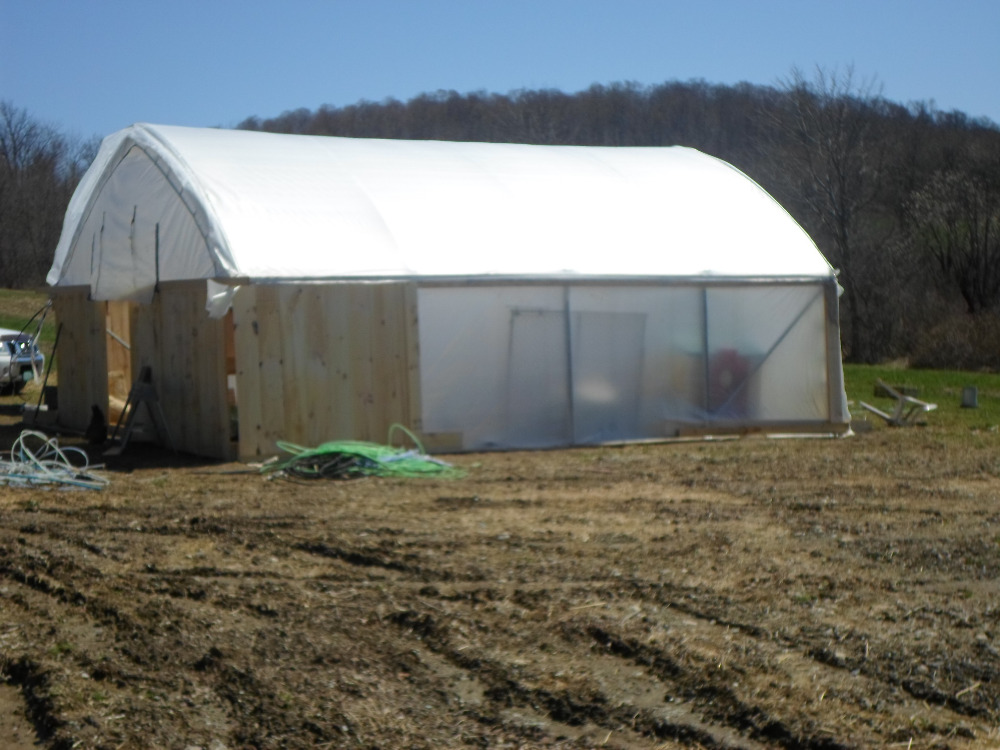 Greenhouse 2012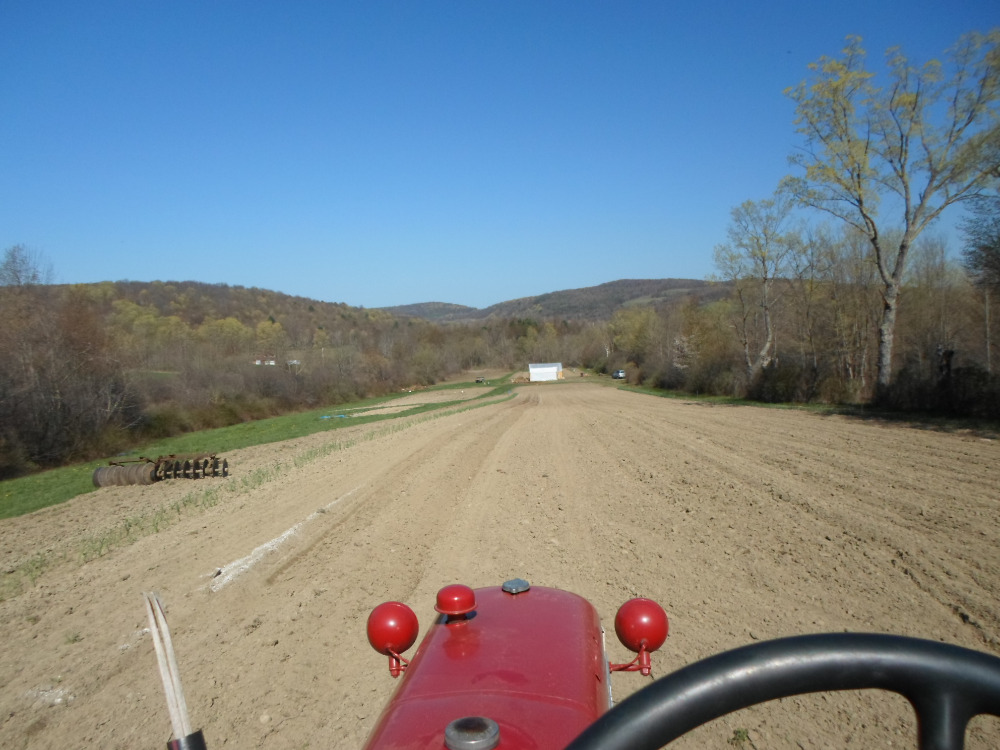 View from the top of the 3 acres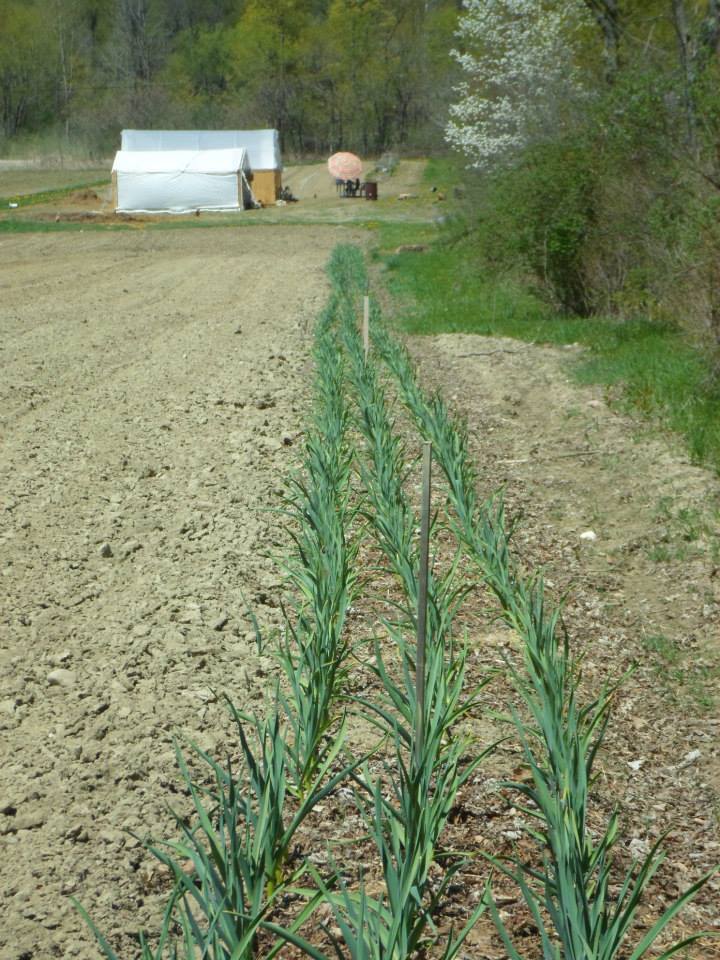 Garlic 2012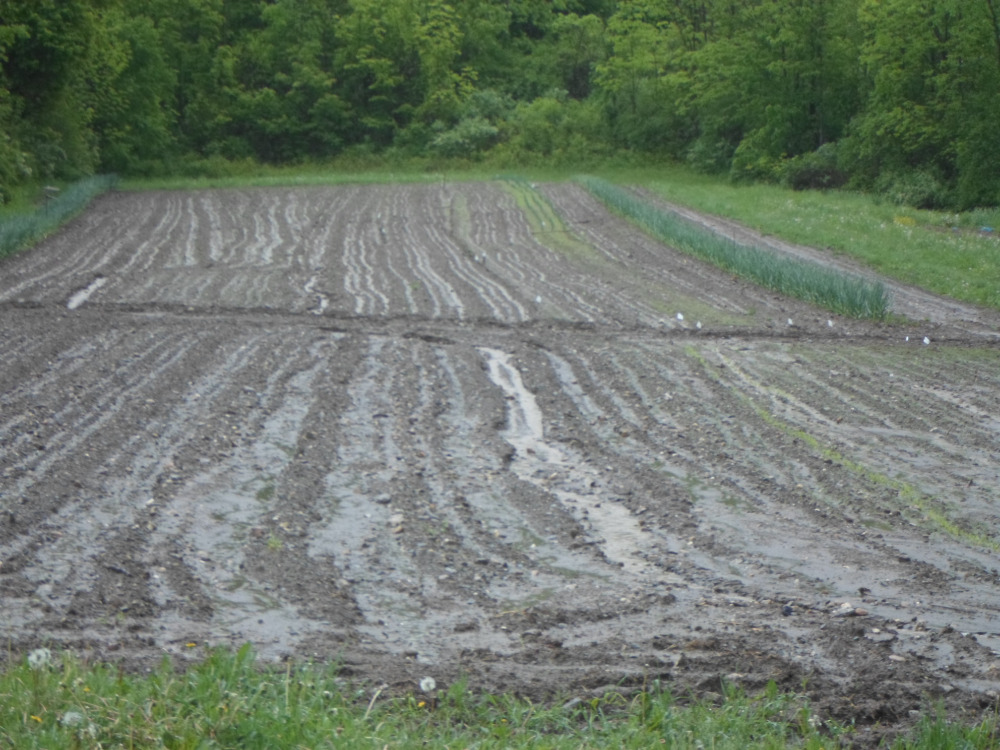 Erosion which led to working with NRCS
the Farm playground where my girls grew up
kale, cukes, and eggplant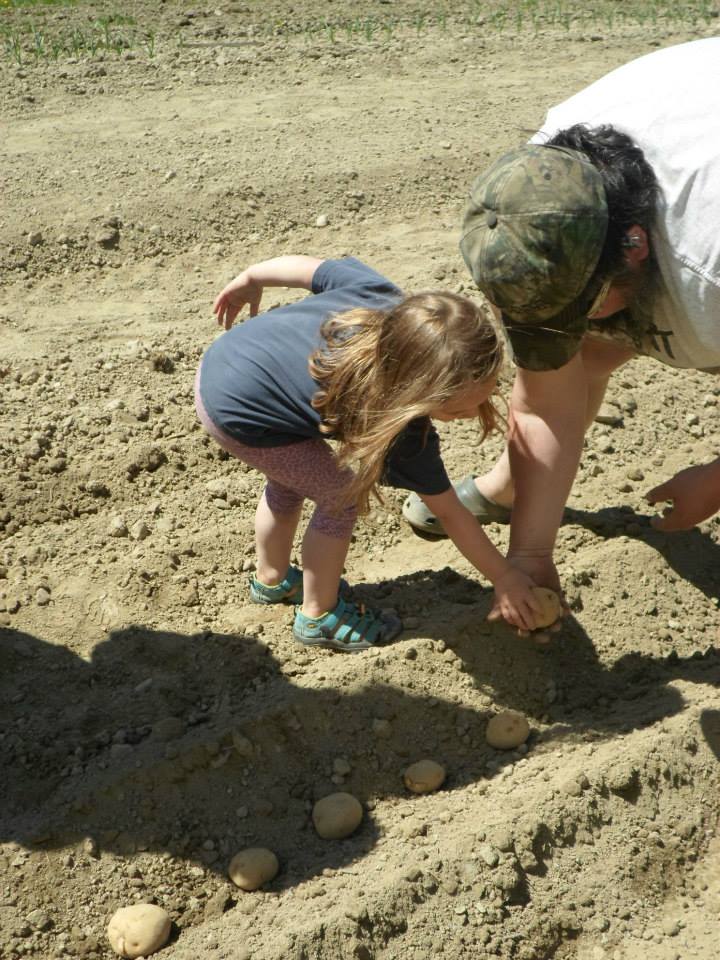 Harmony is learning young to plant our food
Peace made a compost heater to heat the greenhouse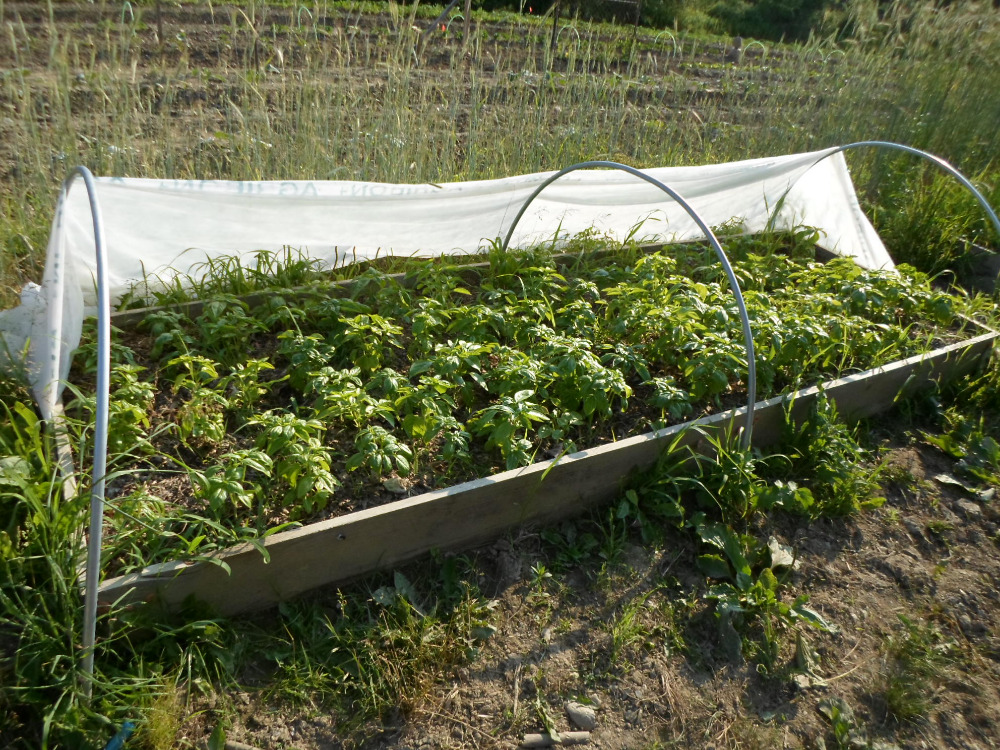 Basil for Marigold Kitchen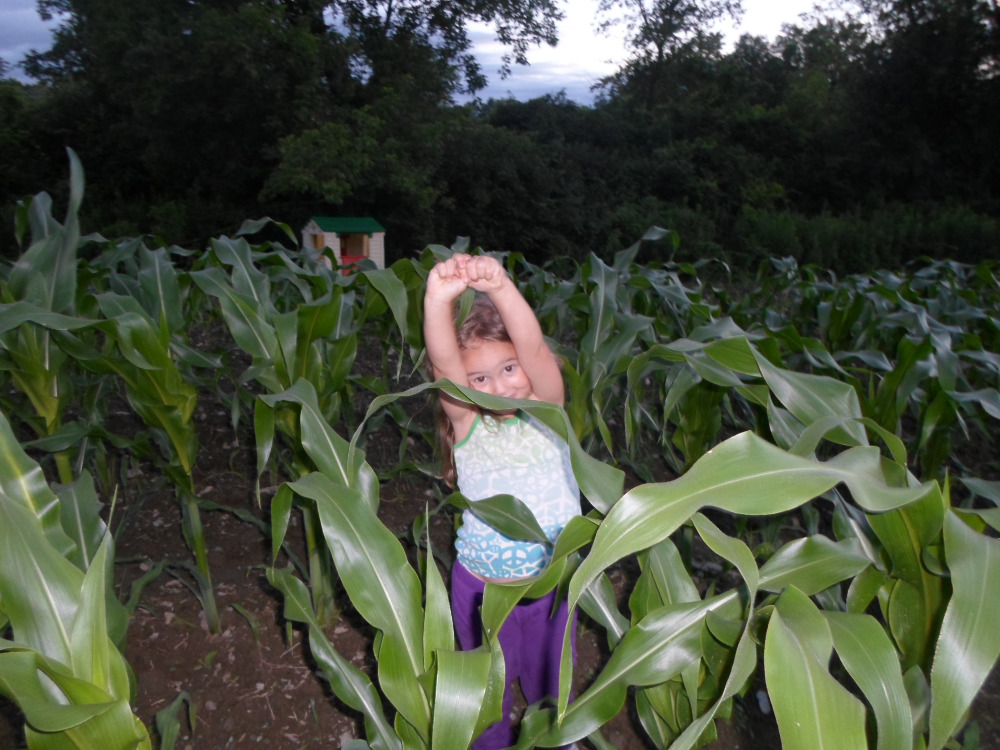 Growing with the corn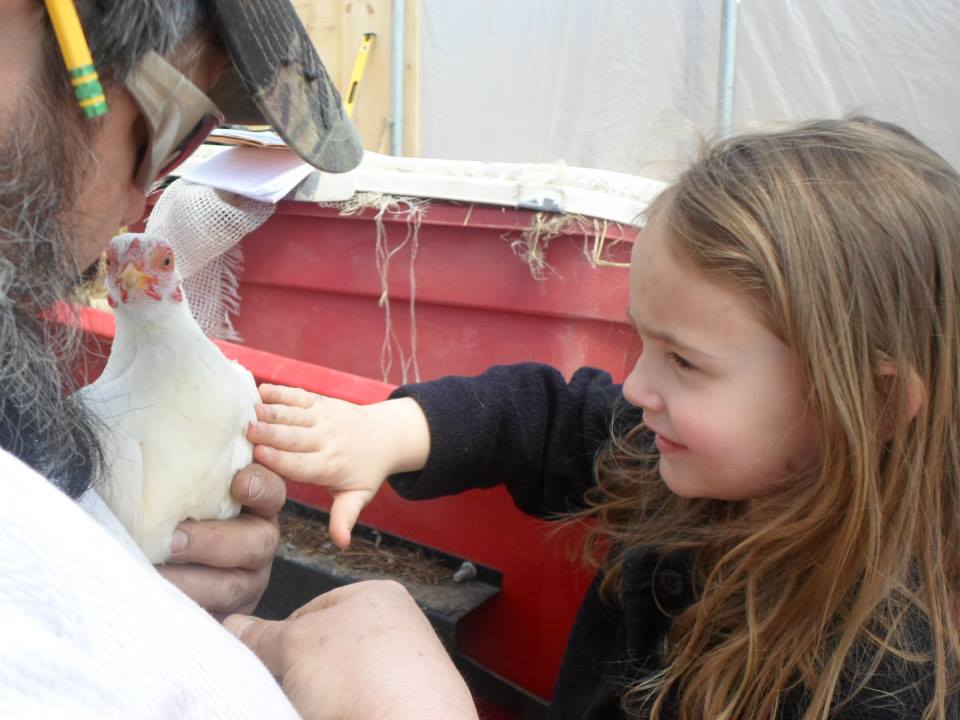 Peace teaches Harmony how to be gentle with the chickens
First farm stand with new chicken coop in background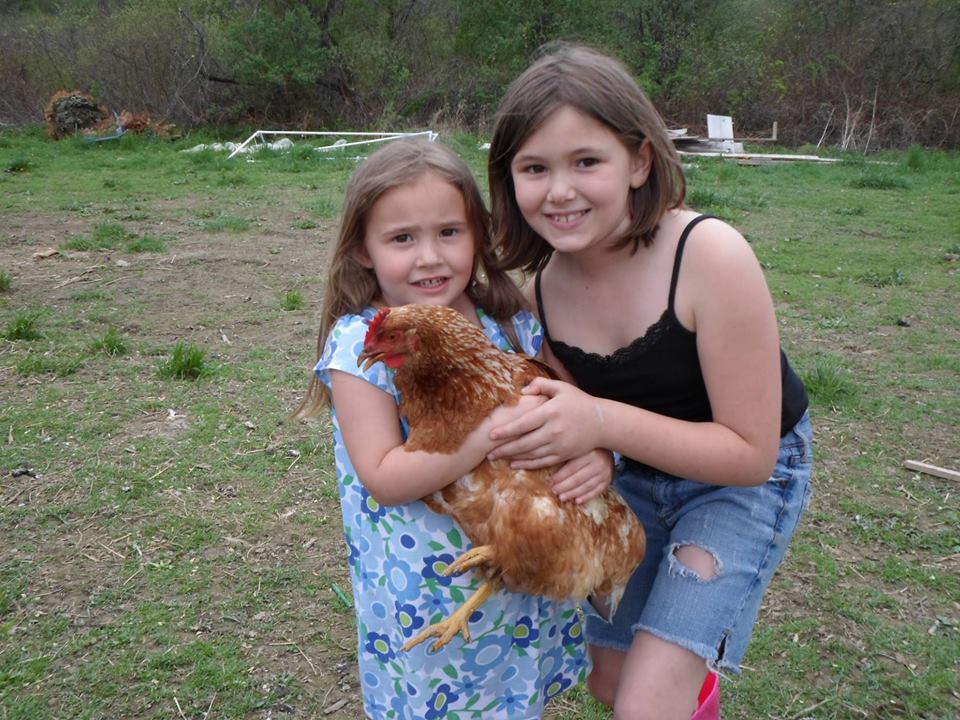 our two chicken wranglers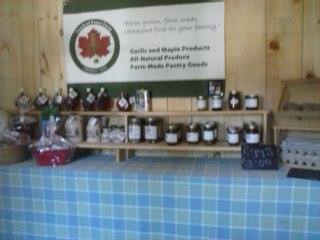 Farm store in our garage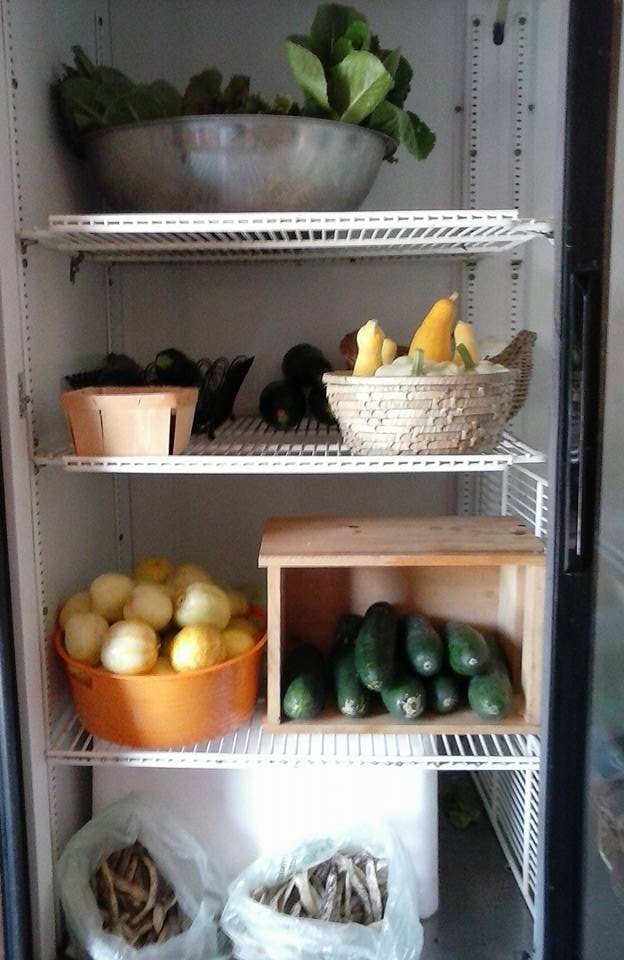 Top to bottom: Lettuce: Zucchini, yellow squash, patty pan squash: Lemon Cucumbers & Markeemore Cukes:
Yellow lingerie "green beans"
+ Read More
Be the first to leave a comment on this campaign.