Help Chapman's First Ever Frarority!
$775
of $2,000 goal
Raised by
18
people in 44 months
Hello awesome supporters!!
It's been a few weeks since my last post stating my release from the recuitment process and the disappointing news that I will not be in a sorority. In just 3 days, we were able to raise almost $700 to fund my sorority membership and campus-changing activities, and I cannot express how grateful I am to have such
amazing support and love
from each and every one of you.
Since being released from the process, I have been doing a lot of research on starting my own Greek organization on campus. Along with a solid and committed group of students,
I am proud to announce that Chapman's first ever frarority will be coming to campus.
Theta Pi Sigma,
founded at UC Santa Cruz in 2005, is the world's first gender-neutral frarority. It is
open to students of all backgrounds, including gender, sex, gender expression, sexual orientation.
We will be starting a chapter of TPS here at Chapman, and we hope to be colonized by Spring 2014 and offically recognized by Fall 2014.
This is
groundbreaking news for the Chapman community
, especially for the queer (LGBTQPIA+) community, because it will offer students an opportunity to be in Greek Life without facing the standards or consequences of a traditonal system.
Furthermore, TPS will be a Greek organization that
welcomes
students
on
a
budget
. Many Chapman students are interested in Greek Life, but (like me) can't afford the dues and expenses of a sorority or fraternity. TPS will step in as not only welcoming but frugal and financially-conscious.
And here's where you come in. If you're interested in supporting this exciting, community-changing and life changing fraternity, we would love for you to contribute (once again) to this fund. Your contributions will be used towards TPS's
marketing
so that we can increase our founding memberships, as well as
future
events
,
fundraisers
,
collaborations
, and
community
outreach
projects
.
On top of that too, for every $50 you donate, I will once again send you a
complimentary
FeminisTote
with the quote and color of your choice! You can even get Theta Pi Sigma's letters to show your support for our frarority!
I really appreciate your endless support, and I am continuously in awe of how much love I have and continue to receive as I make a difference at Chapman. Every little bit counts, and I am forever gratful to have each and every one of you as my friend, ally, and even as my sister.
Keep on fighting!
Addie <3
----------------------------------------------
Message from September 4th, 2013:
Hey everyone!
My name is Addie and I'm a Peace Studies senior at Chapman University. I've just turned 21, and I have exciting things planned for this year!
Big new, I'm rushing for a sorority this week!
Why's this big news? Because, if I successfully become a member of a Chapman sorority, I will be
one of the first Trans* individuals
to be a part of a traditionally cisgender Greek Life organization.
We're talking headline news here...
What impact will this have? By becoming a part of Chapman Greek Life, a door will be opened for the Trans* community: Students who don't identify with their assigned gender can feel confident rushing for sororites or fraternities
without the worry of being denied strictly based on their sex.
Part of the reason I've decided to rush is so that I can make this statement and to open the door for my community -
to create a link between the Queer (LGBTQPIA) community and Greek Life
at Chapman.
But that's not the only reason. I'm excited to be part of a sisterhood - to create strong bonds with fellow students, partake in volunteer work and philanthropy events, and make a difference on campus and in the surrounding community.
Unfortunately, this movement doesn't come without a price. To be a part of a Greek Life can be
costly,
which is where you come in!
If you're interested in helping me make a difference in my community, please contribute to my
Trans* Movement in Chapman Greek Life
fund! The money you contribute will be used toward sorority fees, and any additional amount will be used for events that create liasons between Queer-Straight Alliance and Greek Life!
Every penny counts, so any donation is extremely appreciated! However,
if you donate over $50, you will received a complimentary 2-sided tote from FeminisTotes (
myhand-painted tote line)! Here's the site to see them:
http://www.etsy.com/listing/157214745/the-patriarchal-shit-tote?ref=shop_home_active
I really appreciate your consideration and support! Thanks for taking the time to read this and help :)
Addie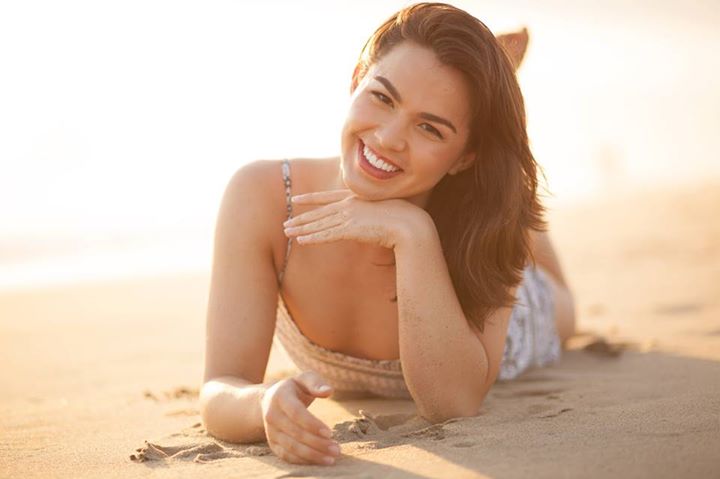 + Read More
Be the first to leave a comment on this campaign.