Caring for Puerto Rico
$2,050
of $2,000 goal
Raised by
21
people in 6 months
"Life-changing. For us, for them, for everybody, it was just a win." – Lou Rod Cueva"Cambia la vida. Para nosotros, para ellos, para todos, fue solo una victoria". _______________________________________________________________________Hello Family, Friends, and ColleaguesSend our team back to Puerto Rico in February 2019 for meaningful relief efforts! 

Your donation will provide someone with a haircut, facial, and cosmetic products! 
In memory of Jose Diaz Rodriguez. Here's our 
story...
While Puerto Rico officials are still forced to make calls for aid amid food, clean water and power shortages due to Hurricane Maria, volunteers are stepping up to help the island in unconventional clever ways. Lou Rod Cueva, Founder and CEO of MLR Artist Management, and his creative team of professional hairstylists, makeup artists, and manicurists, are some of those volunteers.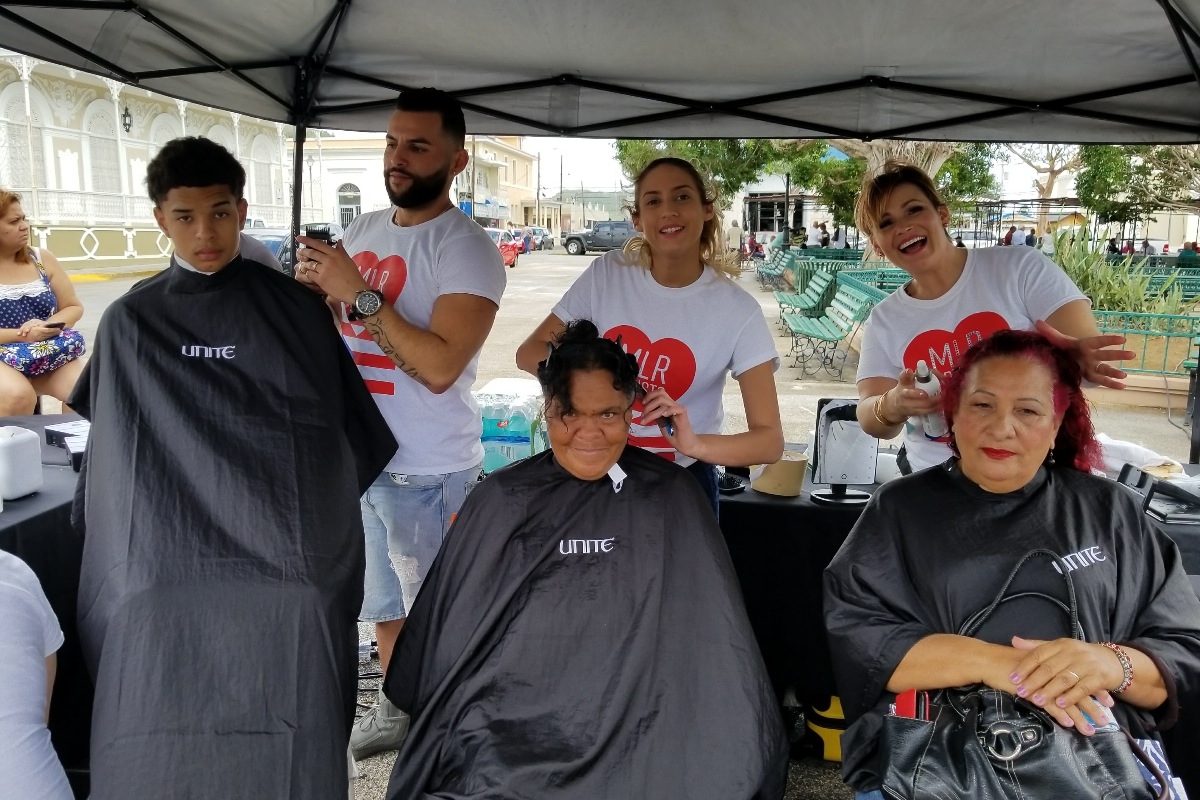 My family, including my grandparents and mother, were both impacted by the hurricane. It broke me. This project was so meaningful and purposefully because it hit so close to home. I promised them that we would do something about this," Cueva told The Voluntourist.
So he gathered members of his agency and headed to Puerto Rico to give back, but not in the typical way you'd expect. His team gave free makeovers to locals and the response was incredible.
Cueva, who launched his Boston-based company in 2010 added, "A lot of times when you think about giving service after such devastation, you think about rebuilding a home or getting water supplies or food supplies–those are the basic needs to survive. We're not necessarily building houses here. We're not in those types of industries or trades, but we were able to use a trade that we specialize in. We were able to create a project where we're providing comfort, we're providing luxury services that is the first that's taken away from individuals because they're trying to make ends meet."
We were using a trade that doesn't get a lot of respect sometimes," he said. "We feel as a group there's more to this story than just cosmetics it's about looking good and feeling good. I think Dove has really championed that. These people were going weeks and weeks and weeks without taking a proper shower or having access to cosmetics or grooming supplies. Having them feel human again, and having them feel that pride–Puerto Ricans are very strong people. They take pride in their appearance. It can be hurtful to them when they don't feel confident because of the devastation. We really wanted to bring that back to them and I think we achieved that goal."
PRESS: i am the voluntourist
PRESS: Pace University Documentary
About MLR Artists
Sign up to Volunteer
For sponsorship/special requests please contact
Lou@mlrmgt.com
+ Read More