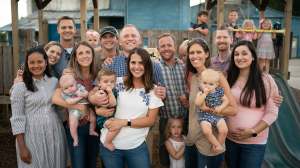 CaringBridge is a global nonprofit that offers free, personal, protected websites for people facing various medical conditions to share updates and receive support and encouragement from their community during health journeys. Their service is designed to help bridge the gap of communication and support to address the challenges and isolation of a health crisis from all angles. You can journal and share photos, organize help with tasks, reference diagnosis information, and experience interactive personal dialogues all within a safe space due to your customized privacy settings.
How does it work?
GoFundMe campaigns are often created by family members or friends, on behalf of patients and caregivers. And sometimes patients themselves are in a position to start their own GoFundMe. No matter who started the GoFundMe, starting a CaringBridge site is quick and easy and linking the two platforms is seamless through CaringBridge's Ways to Help dashboard.
If you started a GoFundMe on behalf of a patient or caregiver, privately encourage them to start a CaringBridge site and link it to the GoFundMe.
If you started the GoFundMe for yourself, start a CaringBridge site and link your GoFundMe. Be sure to include a link to your CaringBridge site from your GoFundMe.
Together, CaringBridge and GoFundMe provide communities with the tools they need to seamlessly support loved ones facing new and on-going health issues. Get the support you need from the number one fundraising platform and largest social network dedicated to health.