How to Travel on a Budget With These Eight Resources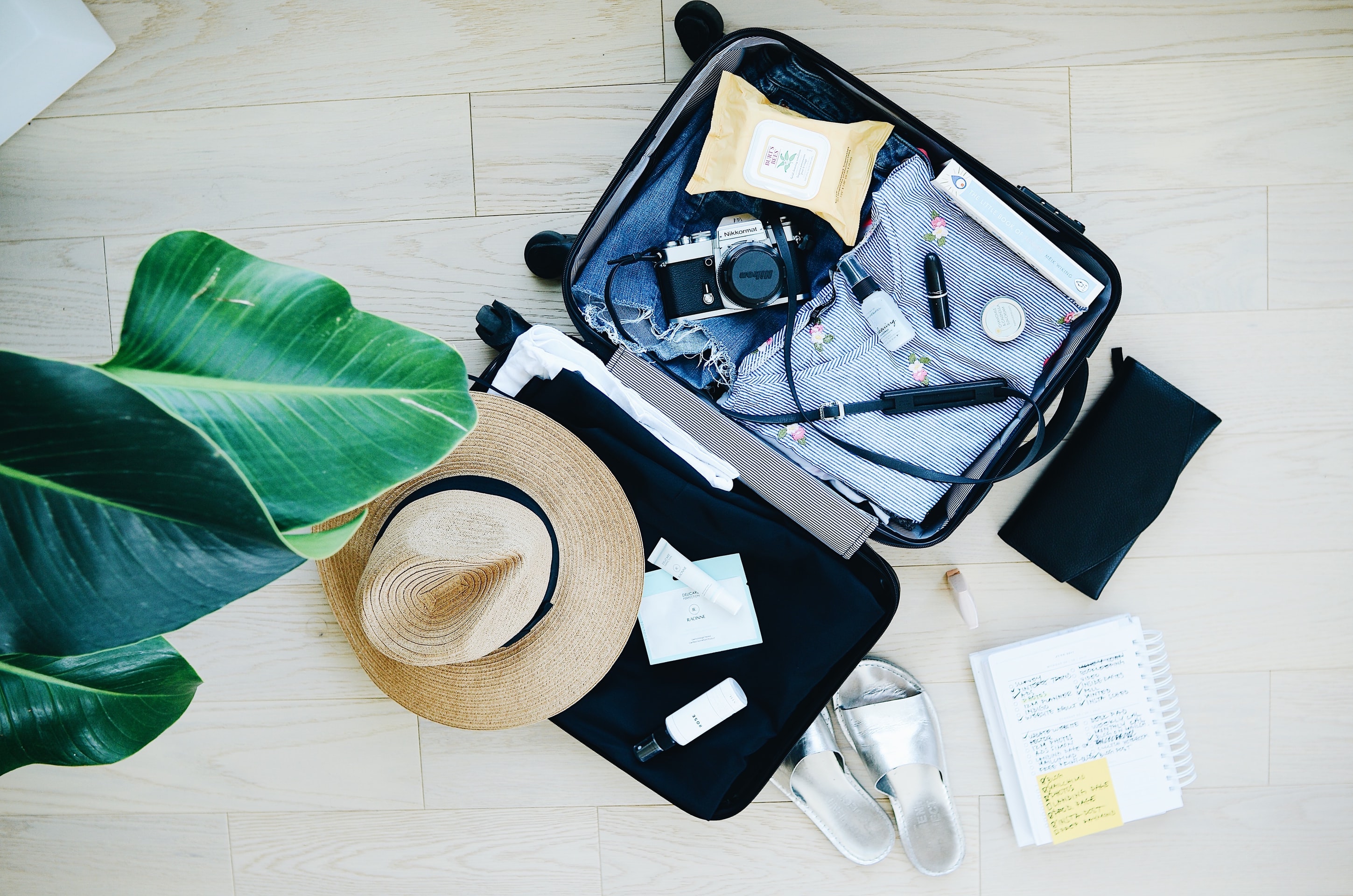 Whether you're crossing state lines or international borders, travel can be expensive. In fact, 74% of Americans say that a vacation has caused them to go into debt, according to Forbes. Thankfully, there are plenty of travel hacks that can save you money without detracting from your trip. Below, we offer eight resources that explain how to travel on a budget.
Learn how to pay for a vacation like a pro
Fuel, lodging, and airfare are some of the biggest expenses when taking a trip, but the smaller items like food and sightseeing can put a strain on your budget as well. Learn how to plan for travel with the below tips so you'll be able to return from your trip with stories to tell instead of an empty wallet.
1. Research travel costs
Without researching travel costs before you hit the road or hop on that flight, you're almost certain to pay more than necessary. By knowing how much to spend in a particular place, you'll understand if you're getting ripped off or paying a premium for a service you could be saving money on.
The website Budget Your Trip tells you the average cost of everyday expenses at your vacation destination, from the price of breakfast in France to the cost of a taxi in Thailand—that way there are no surprises.
2. Find the best airfare
Airfare typically makes up the largest chunk of your travel budget, so it's important to carefully plan your flight options. Aside from flying out of cheaper airports or traveling during shoulder seasons, here are some other tips:
Don't wait until the last minute to buy a flight, but don't buy a ticket a year in advance either. Some experts say the best time to buy a flight is 54 days in advance.
Search for flights through budget airlines and aggregator sites like JetBlue, Spirit, or EasyJet. Combing through hundreds of flights is easier with sites like Google Flights or Hopper, which allow you to set price alerts and compare thousands of flights from other sites.
Are you open to choosing your vacation destination around a good airline deal? If so, the website Scott's Cheap Flights sends out cheap airfare alerts that are vetted by flight experts.
3. Create a travel fundraiser
Many people have discovered how to raise money for a trip through crowdfunding. An online fundraiser is a simple way to reach your network of friends and family members and ask for help without feeling like you have your hand out.
Whether your trip is a study abroad semester, a volunteer abroad opportunity, a medical tourism vacation—or anything in between—an online fundraiser is a fast and simple solution. Looking for more travel fundraising ideas? Discover travel fundraisers started by individuals who were able to make their travel dreams a reality.
4. Try a travel rewards program
There can be a learning curve when it comes to using credit cards to rack up points for flights and hotels, but there are many who swear by these travel reward programs. Depending on where and how often you use your travel card, you could end up paying for an international flight with credit card points.
5. Experiment with lodging options
If you ditch standard hotels, you may have a more authentic travel experience while also saving money.
Consider renting a room in a local's home or the entire property through sites like Airbnb and FlipKey.
When hotels can't book all of their rooms, they offer them at deeply discounted rates. The app Hotel Tonight presents heavily discounted, last-minute deals at many high-end hotels.
If you're after a serious bargain, take a look into CouchSurfing, a site that puts you in touch with locals you can stay with for as a sort of cultural exchange.
Looking to stay for on a gorgeous organic farm? WorkAway or Wwoof International are sites that let you stay with a local family in exchange for roughly five hours of farm work every day.
6. Take budget ground transportation
Though not as expensive as air travel, ground transport can cost a pretty penny. To save money, consider these tips:
If you like meeting new people and want to forgo renting a car, consider the service BlablaCar. This website connects drivers and passengers headed on the same route and allows them to share the cost of the trip.
Swap pricey rideshare apps or taxis for public transport. Your journey may take longer, but it's often a fraction of the cost and allows you to see a city from the perspective of a local.
If you're traveling by train, buy a second or third class ticket instead of the pricey first-class option. In many countries, there isn't much of a difference in quality between these tickets.
7. Try sightseeing activities
You can save quite a bit of cash if you toss aside your guidebook and skip tours or typical tourist attractions. Allow yourself to visit a few must-see attractions, but remember that there are things to do in every city: walking tours, food markets, or museums and galleries, just to name a few.
8. Budget your trip
No matter how much research you do before your vacation, it will be difficult not to overspend without a budget in place. There are countless online budget calculators that can help you outline spending plans for any occasion. In preparation for your trip, it's also helpful to cut back on spending in your current budget so you can roll the savings over into your trip budget.
Real people who used crowdfunding to pay for travel
Beloved social studies teacher Gary Pennell was an educator for nearly 30 years. When he announced his plan to retire, his students wanted to send him off with an amazing gift: a trip to Europe with his wife and two close friends. Gary's students blew past their goal of $10,000 and were able to surprise their teacher with an incredible retirement gift.
When 16-year-old Elie learned about an opportunity to spend a semester of high school on a Norwegian ship, she knew it could be a life-changing experience. She would learn how to sail a ship, give back to different communities along their sailing route, and attend classes on the open waters—all she needed was funding. She turned to online fundraising and was able to raise over $7,000 in just two months, thanks to supportive friends and family members.
Start cutting costs and planning your vacation today
We've helped countless people raise money for incredible vacations, family reunions, missions trips, and more. If your vacation is still out of your price range, crowdfunding is one of the best ways to raise money for a trip. GoFundMe is the #1 and most trusted leader in fundraising, and our 24/7 Customer Happiness Team will be there to help if you hit any snags along the way. Take the first step of your journey and sign up for a fundraiser today.