292
3
We Stand With Andrew Johnson!
$23,320
of $100,000 goal
Raised by
288
people in 19 months
My wife and son and I met Andrew Johnson in August of 2013 shortly after reading
this news story.


Andrew is from Cheyenne, Wyoming, and he was wrongfully imprisoned for 24 years, for a crime he did not commit.


Four years after his exoneration, Andrew is 67 years old and still struggling to afford the most basic things in life. At an age when most folks are looking at retirement, Andrew is still looking at an empty bank account.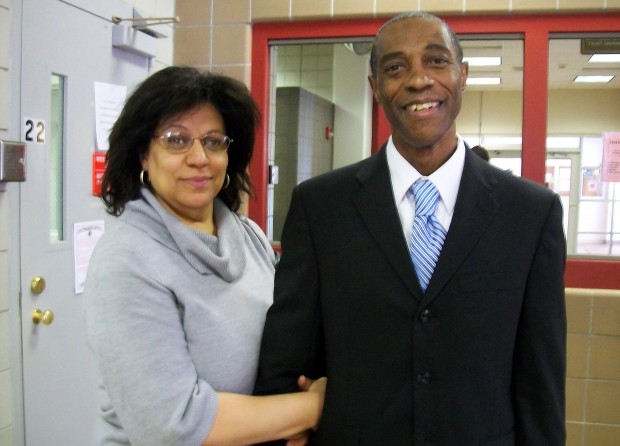 (Photo courtesy the
Casper Star-Tribune
)
Please help Andrew live out his senior years with dignity. Join us as we Stand With Andrew. Please donate today!


All donated funds will go directly to Andrew.
A Short History of the Injustice:
Andrew Johnson, who is black, was accused and convicted of raping a 24-year-old white woman, in Cheyenne, in 1989.
He maintained his innocence throughout the trial, and in the two-and-a-half decades after his wrongful conviction, and he was finally vindicated and exonerated by DNA evidence in 2013 and released from prison.
BUT — protracting the injustice — Wyoming's state government sent Andrew back into the world with absolutely nothing.


Why? The state of Wyoming does not compensate people who have been wrongfully imprisoned.
(Photo courtesy the
Wyoming Tribune Eagle
)


Andrew received no compensation then, and he has yet to receive a single dime from the city of Cheyenne or the state of Wyoming.  And he probably never will.


Rebecca and I read the news story above, about Andrew's precarious financial situation, and we reached out to him to try to help out in the very small way we could. That was back in 2013.
We believed strongly then, and we still do, that a society, if it aspires to be just, has a responsibility to try to right the wrongs it commits. Our criminal justice system is imperfect and in this case it made a terrible mistake, and we think we all own a small piece of that.


Nobody can give Andrew a quarter century of his life back.


But we can at least come together and
Stand With Andrew
and try to compensate him for the wrong that our imperfect criminal justice system committed.

The injustices Andrew experienced are numerous, but here are just a few of the most basic:
1. Andrew had to endure the pain of prison life for nearly two and a half decades for a crime he didn't commit. 
2.
His personal freedom, this most basic human right, was wrongfully stolen from him.
3. He was taken from his family and friends.
4. He was robbed of a career. 
5. He was wrongfully accused, convicted, and marked by our society as a rapist.
6. He and his children and family had to endure all of these injustices and all of their ripple effects for a generation.

And yet, after he was exonerated, he was released from prison with no money, no housing, no car, and no health insurance.
We believe that states have a responsibility to make a good faith effort to compensate people like Andrew who have been wrongfully convicted.
We'd hoped for years that the state of Wyoming would finally pass legislation to compensate people who have been wrongfully imprisoned. But the State Legislature has failed every year since Andrew's exoneration to do the right thing, and we've lost hope that it ever will.
Additionally, it is notoriously hard and often simply impossible to successfully sue a government for compensation for wrongful imprisonment. Andrew's case is no different.

 
We believe this situation is unacceptable.
It's been four years since Andrew was exonerated. The state of Wyoming has done nothing to try to right the wrong it committed.

Now it is up to all of us!
When our government fails to do the right thing, it's up to private citizens like us to pick up the slack.
My family stands with Andrew Johnson and we hope you will too.

PLEASE DONATE TODAY!

Thank you so much for helping!
You can read more about Andrew's story at the following links:
•
Black Bars & White Ceilings
in Planet Jackson Hole
•
Rocky Mountain Innocence Project
, Andrew Johnson
•
Man exonerated of rape charge sues Cheyenne
, April 2017
•
Judge dismisses wrongly convicted man's suit against Cheyenne,
August 2017
+ Read More