1.0k
12
We Are More Alike than Unalike
$63,340
of $75,000 goal
Raised by
1,062
people in 7 months
On December 17, 2016 Ebony and her children were pulled over by an Atlanta Police Officer.  Their vehicle was impounded for no insurance and Ebony was arrested.  Sadly, the officer never learned that after the death of her mom, Ebony packed up her family and moved to Atlanta.  This humble family of five (5) had no money and were sleeping in their vehicle. 
Another  Atlanta Police Officer, who happened to be a single mom herself,  brought it to my attention.  I met Ebony a few days later and for the last year I've watched this strong woman raise her children in the most difficult conditions. Calvin (17), Jaheame(14), Issac (13), and Danniaja (11) lived in a one room homeless shelter for several months until their mom worked and saved enough money to move them into a small apartment. 
Today, Ebony works full time as an assistant manager at a fast food restaurant.  Her eldest son, a junior in high school, works 30 hours a week to help with the bills. 
Unfortunately, chronic health challenges for her and three of her children have drained any savings and made homelessness a reality again. When Ebony is sick, she cannot work and doesn't get paid. Her youngest daughter suffers from Lupus and is partially blind in one eye. Her middle son, Jaheame, recently  suffered serious burns in a tragic accident playing near a campfire while visiting family in Florida. He is currently in Grady Hospital in Atlanta receiving treatment.
I've created a Gofundme account to make a safety net for her family.  My goal is pay for her rent, food, medicine, and transportation so she can continue to work and save money without the stress of wondering if her family will be homeless again. 
Maya Angelou said..."We are more alike, my friends, than we are unalike."  I truly believe that and hope your generosity makes life easier for a struggling family.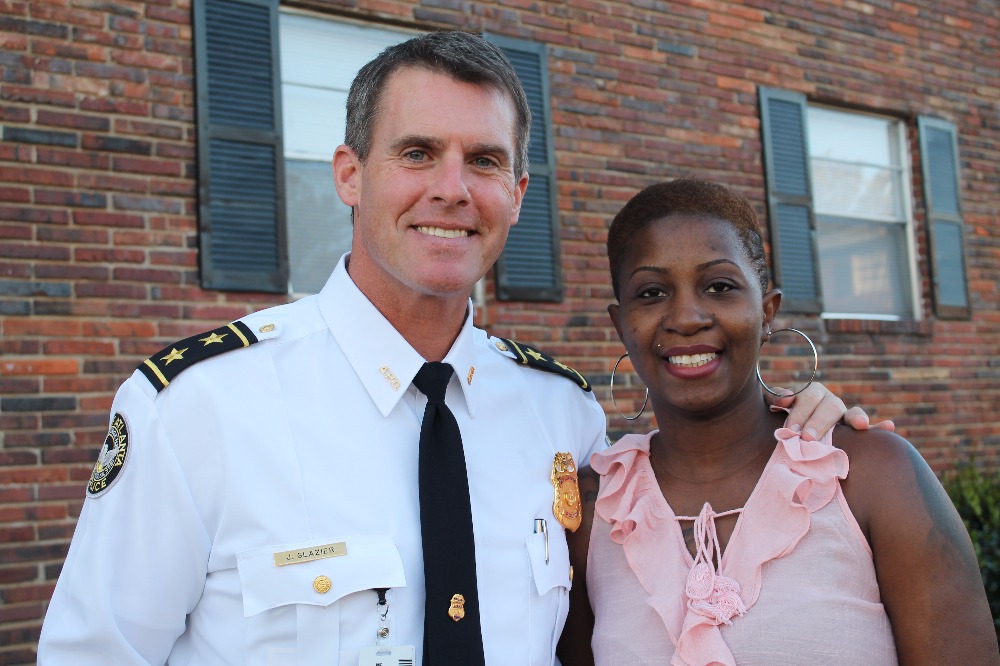 + Read More