Free Health Screening Vehicles Fund
$101
of $24,500 goal
Raised by
5
people in 30 months
Screenings save lives!
Health screenings catch diseases, illnesses or potential causes in earliest stages when either treatment, an all-natural supplement, or a simple lifestyle change (diet and/or exercise) has its greatest chance for success.
Our participants are empowered by knowing their numbers for the sake of their health, healthier lifestyles, and longer lives. Synergy Saturday encourages its participants to lead healthier, longer, and more productive lives.
Our small health initiative with a "really big heart and even bigger idea" needs your support to acquire/purchase and wrap two types of service or transport vehicles: (1) transportation of chairs, equipment and tables; and (2) transportation of screeners and screening supplies (non-emergency use only).
 We have needs of quality pre-owned, multi-use vehicle for reliable transport of chairs, equipment, and tables for setup of our FREE health screenings events.  Also, needed is at least one decommissioned or refurbished ambulance so we can take our mobile screening events on the road ... especially to remote and rural locations; hence, we have our campaign: Operation Rescue Rural America.
Synergy Saturday | Health and Wealth Initiative
 is now in its fourth year. Synergy Saturday currently provides FREE health screenings every Saturday at our local Farmers' Market and River Market venue, but have real hopes to expand to remote and rural locations where people urgently need our successful screenings the most.
Synergy Saturday is first of its kind. It organizes to re-brand healthcare to make it "cool", engaging and relevant to today's youth without jeopardizing, minimizing or omitting practical and traditional standards of quality care to all participants, especially seniors. Synergy Saturday successfully bridges economic, ethnic, generation and religious gaps to provide world-class quality of care that is truly inclusive and universal.
Click to view more pictures:
Synergy Saturday Albums and Photos
.
Due to Synergy Saturday's visibility and its much-needed healthcare outreach in our Capital City of Little Rock, Arkansas, requests for our event are growing from churches, communities, farmers' market venues, health fairs, schools, etc.  It is wonderful that our initiative and voluntary service is being sought and requested; however, it is equally painful to know the need exists but mobility challenges currently hinder our ability to effectively meet the demand.
"Few people with a big idea have big money. Few people with big money have a big idea. Need is the seed of common interests that yield uncommon results!"--- Larry Freeman, Synergy Saturday
People are lacking proper healthcare, health assessments, medical treatment and screenings now; consequently, funding is needed now. Even the working class of all ages is now faced with more month than money as jobs are forcing people to do more with fewer hours and less pay, which in turn causes budgeting choices between bills, food, medicine or healthcare regimen. Now, consider the plights of the elderly, non-mobile, special needs and veterans with a limited budget and/or low-to-no income.
Poor health and poverty unfortunately go hand in hand; therefore, our health and wealth initiative targets both. Equity stake in the American Dream creates a desire to oppose poor health and live longer in order for its recipients to better enjoy the fruits of their acquisition. Synergy Saturday is a weekly wellness project and health awareness initiative with FREE health screenings, risk assessments, giveaways and health education handouts for poor health and poverty alleviation.
2015 - 2017 were a great first three years and we surely learned a lot. Although much was accomplished, we believe 2018 will be even more fruitful ... especially with your funding, generosity, participation and social media shares.
To show our veracity, view our recent vehicle acquisition and design-wrap concepts, which will provide you clear visuals of the types of transport vehicles and their respective branding needed:
Actual newly-acquired Synergy Saturday screening vehicle as of 04.04.18:
Wrap concepts for applicable vehicle types:
(1) transportation of chairs, equipment and tables;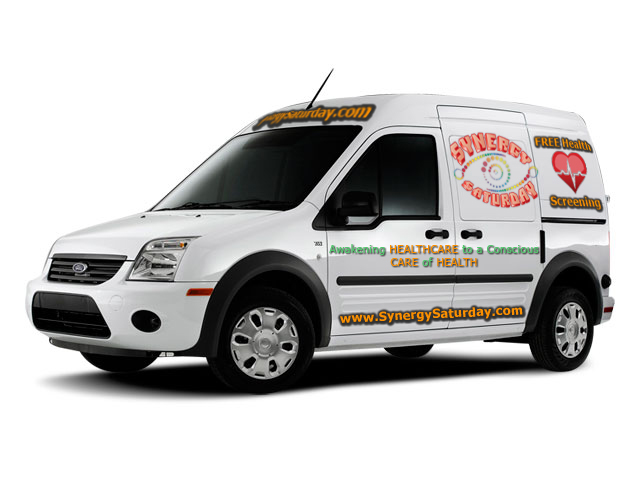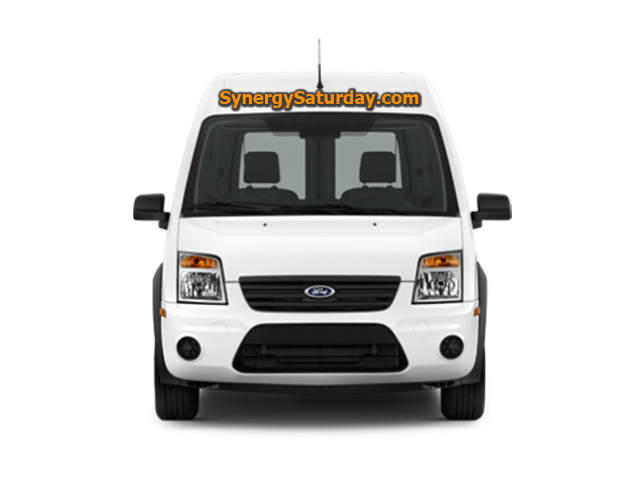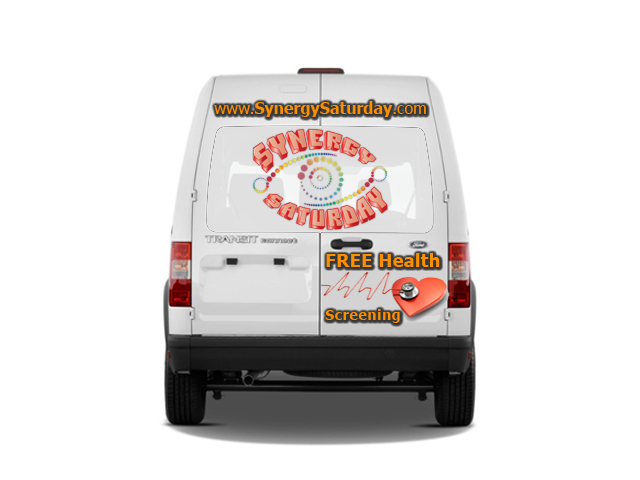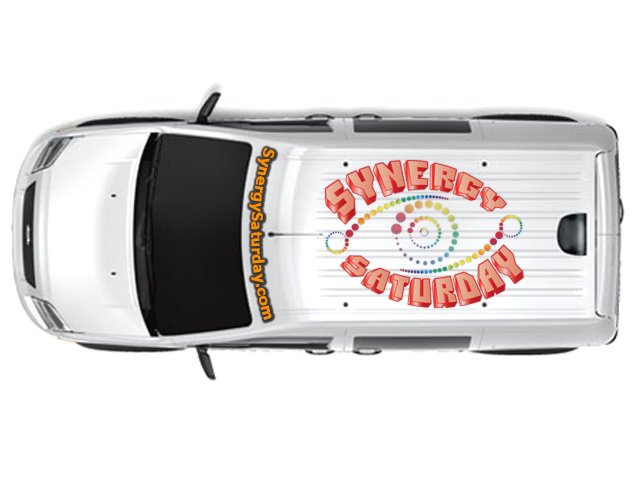 and (2) transportation of screeners and screening supplies (non-emergency use only).
For additional information and yearly screening totals, visit our website:
SynergySaturday.com/about-us
. We will be extremely grateful for any amount donated.
Anyone anywhere can donate; however, only Arkansas residents who donate are eligible and automatically entered to win one of our
Drawing-For-Donations™
  prizes.
We offer a few ways to safely and securely donate: (1) GoFundMe donation; (2) Offline donation (in person at our Synergy Saturday screening events); (3)
Facebook donation
; (4)
PayPal donation
 (Synergy Saturday website); or (5) Direct donation (click icon below). Make the choice which you are most comfortable.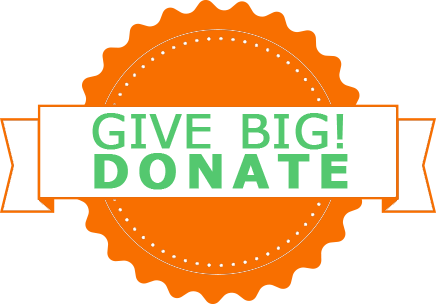 If you would like to sponsor Synergy Saturday | Health and Wealth Initiative, please click the icon below, visit our
Facebook
 page or visit our
website
.
Also, visit our other GoFundMe campaign: (1) 
FREE Health Screenings Fund
 and (2)
Operation: Rescue Rural America
.
We thank you in advance for your awesome contribution and support. Together, let's make Saturday synonymous with Synergistic Healthcare like Sunday is with the National Football League.
A 10 Minute Visit Could Add 10 More Productive Years to Your Life ... Just Like Smoking Cessation.
SYNERGY SATURDAY ... Awakening HEALTHCARE to a Conscious CARE of HEALTH
+ Read More
Lynn Holoch
30 months ago
Consider it done, Mr. Holoch. Thanks for your support!
+ Read More