A Home for Sanctuary Village
$91,042
of $120,000 goal
Raised by
497
people in 38 months
As you likely know, on Saturday, December 20 -- just five days before Christmas -- the City of Rochester destroyed Sanctuary Village, the homeless tent city. This destruction was complete: residents' tents, sleeping bags, and personal items like ID and photos were bulldozed and thrown into dumpsters. Nothing was left. With these actions, it became clear that our region's homeless citizens' basic rights to safe shelter and care are not being met.
There are no words for how sad and disappointed and even angry we are. This level of loss inflicted upon those who already have so very little is heartbreaking. To have it happen at this traditional time of love and generosity, and in the face of what is projected to be a difficult and cold winter, is particularly troubling. We know you feel the same. But we are not helpless. There is something we -- all of us, together -- can do.
The House of Mercy has started the "A Home for the Holidays" emergency fundraising campaign, with the goal of raising $60K to purchase a house within the Rochester city limits. This house will be staffed by the House of Mercy and serve, short-term, as a residence for a number of homeless formerly living at Sanctuary Village. Ultimately, the space will become long-term transitional housing for homeless Rochesterians in need of safe shelter.
The House of Mercy asks that, in this season of giving, you join us in saying that ALL of Rochester's citizens deserve "A Home for the Holidays": donate via gofundme.com/SanctuaryVillage to help us reach our goal.
All donations are tax deductible, are gratefully received, and make a real difference for a real person here in the ROC.
Thank you for your support of all of Rochester's citizens in this holiday season. Our wish for us all remains one of peace, safety & a home for each of us to call our own.
The House of Mercy, under the leadership of Sister Grace Miller,  has been serving homeless of Rochester for 29 years. Our efforts continue to serve the poorest of the poor.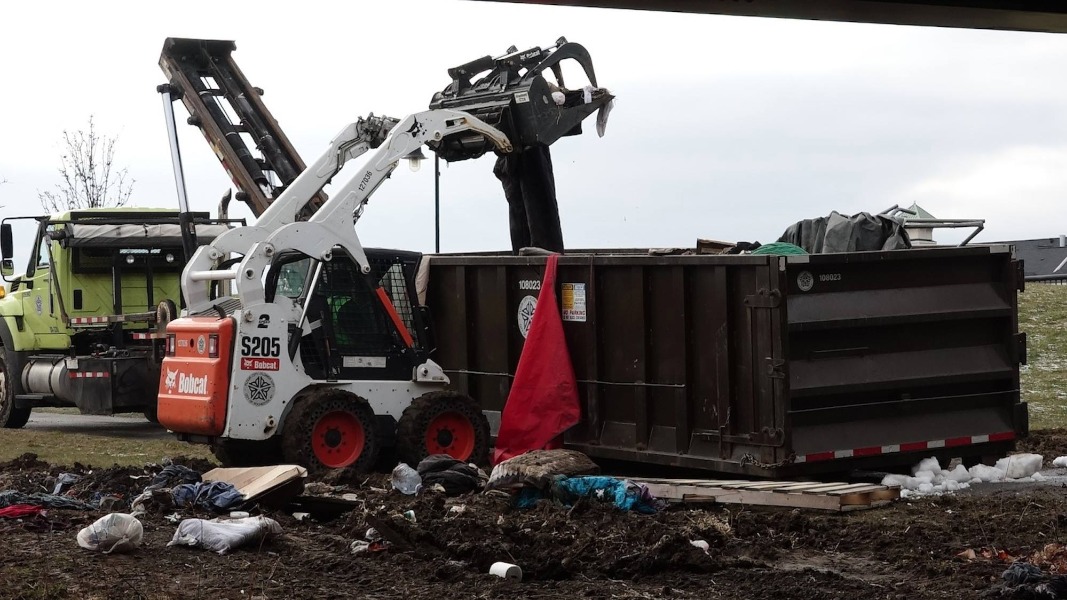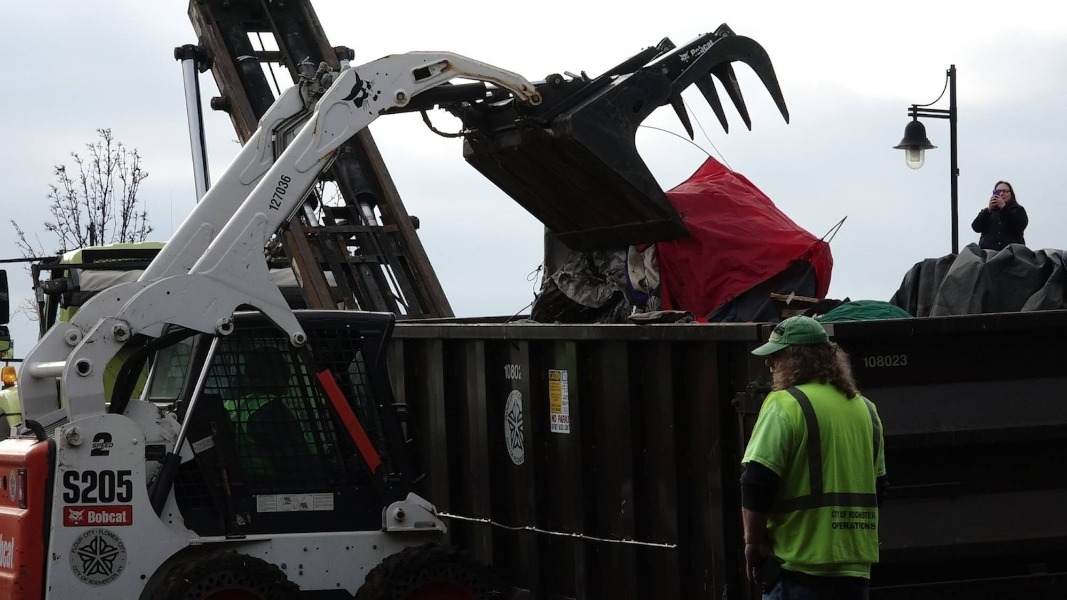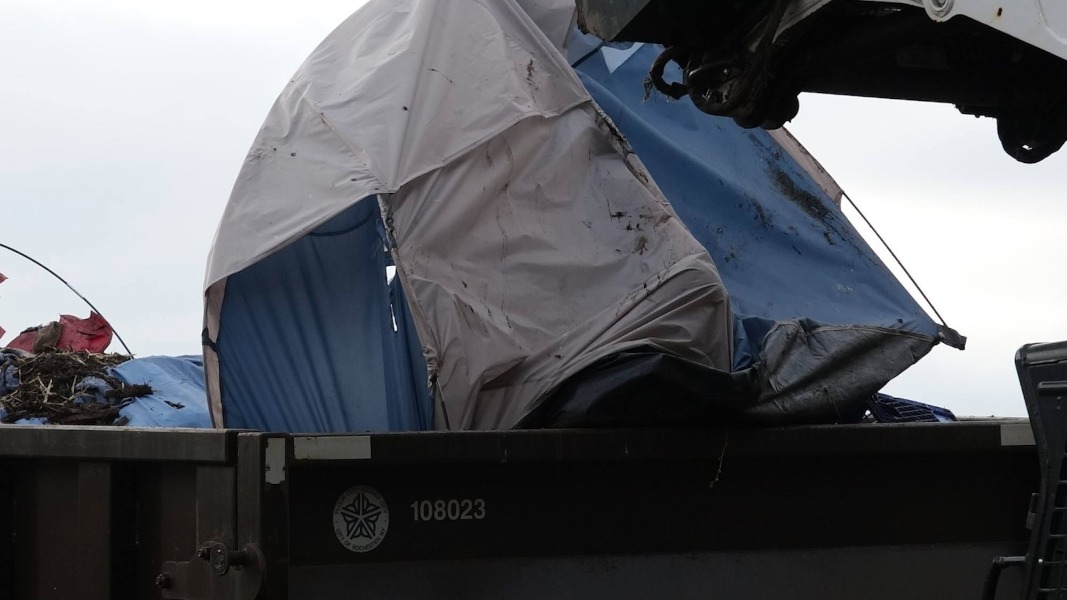 Pictures and Video Credit of Ted Forsyth rochester.indymedia.org. For more pictures of the destruction visit the House of Mercy's Facebook Page: 
www.facebook.com/houseofmercyrochester
+ Read More