Square Foot Gardening for the RRV
$862
of $3,000 goal
Raised by
15
people in 29 months
My name is Brian Fuder and I am working on helping those with phycial and mental disabilities get outside and garden. I have devleoped a hadicapped accessible elevated garden that allows people with mobility issues, wheel chair bound or just have trouble getting down to do things in the garden that they used to do and no longer can enjoy. My gardens can be placed outside the door so they are easily accessible and also make great peices to place under windows so that you can enjoy your beautiful garden from the comfort of your own chair. 
With the help of your much appreciated donations, I intend to provide 25 of these elevated gardens to those in need that would benefit from them. I not only will provide the beds, but also the potting mix (a special blend) the plants and seeds but also a regular visit with the gardener to assist with what ever needs arise, even if it just a coversation in the warmth of the sun or coolness of the shade.
The benefits of gardening can be so wonderful, a recent article links gardening to lessoning the effects of dementia. It is also a great way and motivator to get people outside where they can enjoy the fresh air, warm sun, and all that Mother Nature has to offer. 
Another benefit of the Square Foot Garden is that you can grow plants and/or vegetables. This allows the gardener the option of having fresh flowers and vegetables on thier tables all throughout the growing season.
I am the only Certified Square Foot Garden Instrucctor in the upper part of Mn and all of ND. I suuport the mission that Mel Bartholomew started back in the 1970's. I am also a trainer on the John Maxwell Team and provide leadership, growth, motivational, and coaching on the personal level. I love to visit with people and bring a smile to thier faces. Being able to share time in the garden with others is something special that not everyone gets to experience.
My goal and passion is to be able to supply my gardens to those who would benefit most from it. Along with the garden, I would provide training, education, and assistance in the setup, planting, maintenance and harvest of the gardens, not to mention companionship and a caring heart.
The money that I am asking for is to be able to purchase the materials to build the gardens, supply the soil mix, and to purchase pants and seeds for those recieving their gardens. Also I need to be able to offset some of my personal costs such as gas and teaching materials that need to be printed.
WIth the gardening season soon upon us I would like to get started right away so that people will be fully able to enjoy thier gardens this summer. I have been funding this project completely as of now with funds I recieved from my 21 years as a volunteer fireman in Breckenridge, MN. I have done much but more needs to be done.
My purpose and mission in life is to be able to add value to all, to positivley touch the hearts and souls of as many people as I can and do this all with a caring spirit that comes from a loving God.
Please feel free to contact me or check out my facebook page at Square Foot Gardening for the Red River Valley or my website at
www.squarefootgardeningfortheredrivervalley.com
Thank you from the bottom of my heart,
Brian L. Fuder
"Keep Those FIngers Dirty"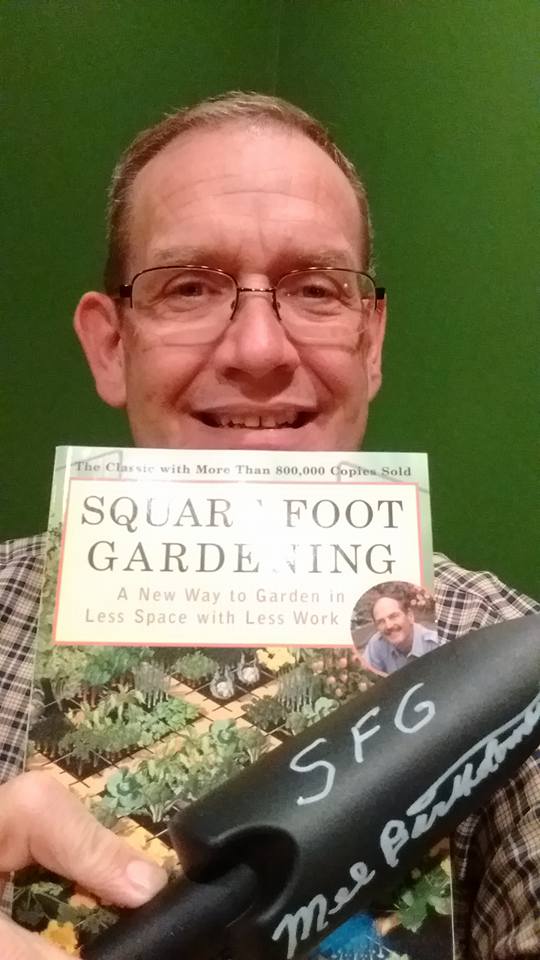 + Read More