Let's Light Up Ladner Village
$13,066
of $30k goal
Raised by
57
people in 8 months
Historic Ladner Village Needs You!  
Your legendary community pride will contribute in the transformation of the heart of Historic Ladner Village.
Imagine our Ladner Village, in conjunction with the beautification of Delta Street, lit up all winter long.  Imagine the streets alive with musicians entertaining as you walk our Village with your family.  Imagine artists creating in the plazas year round.  Imagine historical reference points throughout the village, with placards commemorating different time periods in our wonderful history.
The
Ladner Business Association
(LBA) with the support of the Corporation of Delta, is asking you, it's citizens, property owners and businesses, to invest in the future of our village.
Our goal is to raise $30,000 for the lighting and three year maintenance for the trees on 48th Avenue, Delta Street and Haviland Street with clear LED lights to be installed by mid-Fall 2016.  These lights would remain up for a minimum of five months of the year and would be timed to light the village from dusk to 11pm.  Additionally, historic placards would be installed in Spring of 2017 to highlight some of the extensive history of our village.  These placards will coincide with the walking map that is currently in development by the LBA.
The small, locally owned businesses depend on the support of the wonderful people of this town.  Support Local Business!  We thank you!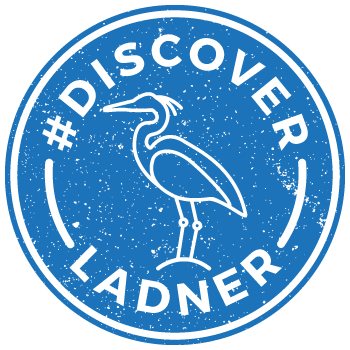 GoFundMe FAQHow does it work?
GoFundMe makes it incredibly easy to raise money online for our project. The money we collect goes directly to us. There are no deadlines or limits - each donation received is ours to keep.
Is it safe?
GoFundMe campaign features the very best in secure payment encryption technology. Not only are our donors' online payments safe, money is stored securely until we're ready to use it.
Does it cost anything?
GoFundMe will deduct a 5% fee from each donation that you receive. Since our fee is deducted automatically, you'll never need to worry about being billed or owing us any money. A small processing fee of about 3% will also be deducted from each donation.
Why does GoFundMe have to charge 5%?
GoFundMe has major operating expenses like any popular internet service including technology, infrastructure, payroll & benefits for our dedicated team of employees. We have purposely created a business model that allows users to sign-up and launch their campaign for free. Visitors to our users' campaigns are greeted with a frustration-free giving experience, void of advertisements and other distractions - helping our users raise even more money. 

GoFundMe operates on only a 5% fee deducted from each donation received. Very few organizations can claim they help as many people on such a small percentage of gross payment volume. 

In short, GoFundMe is an incredibly efficient and effective way to provide financial support to those you care about most. Not only can donors give in an extremely targeted way, but more money goes directly to the intended recipients than other organizations can claim.
Do donors get charged?
No, never. Other sites might charge your donors without you knowing it, but we would never do that. Donors are charged only the amount they choose to donate to you and that's it.
Is there a breakdown of how the raised funds will be allocated?
Yes we have a plan to utilize the funds received. Through our research, we have determined the need for approximately 500 strings of lights to illuminate Ladner Village. Each string will cost $50.00. This cost includes purchase + labor, equipment & time to string up + maintenance, storage, annual testing, required re-stringing, and a contingency for potential vandalism. The remainder of the monies would go towards the purchase and installation of historical plaques commemorating our town's wonderful heritage and buildings.
How many strings of lights are required?
Our best calculated estimation is 4 strings each for the newly planted trees on Delta Street, while the mature trees on 48A will need 10-12 strings each. We will loosely wrap the trunks to approximately 10 feet up on mature trees, and highest possible on the others, so visually they are congruent.
Are there any time limits?
With GoFundMe there are no deadlines or time-limits. Our campaign will remain live until we choose to stop donations or remove the campaign altogether.
What if I don't reach my goal?
No problem. With GoFundMe, we keep each and every donation we receive. Reaching the goal is not required. 

*If our initial goal is not reached, we will phase in our improvements and projects incrementally, as funding allows. This could mean more than one phase to the project and we will keep collecting and working towards achieving our goal.
Will we know if someone donates?
The campaign creator will receive an email notification each time a donation is made to our GoFundMe campaign.
Can donors give privately?
Of course. Donors can simply check a box to keep their donations hidden from public view. However, the Campaign Organizer will always know who the donor is.
Will my donors get charged any fees?
No, never. Other sites might charge donors without you knowing it, but we would never do that. Donors are charged only the amount they choose to donate to you and that's it.
Can people donate from their phones?
You bet. The mobile version of your GoFundMe campaign will load for those visiting your campaign from their phones. Your campaign still looks great and it's very easy for donors to complete their donations from their mobile device.
We raised money offline, can it be listed on our campaign?
Yes, we can add money you received offline to your campaign total. No payment is actually made, and the donation will be marked as an 'Offline Donation' on our campaign.
+ Read More