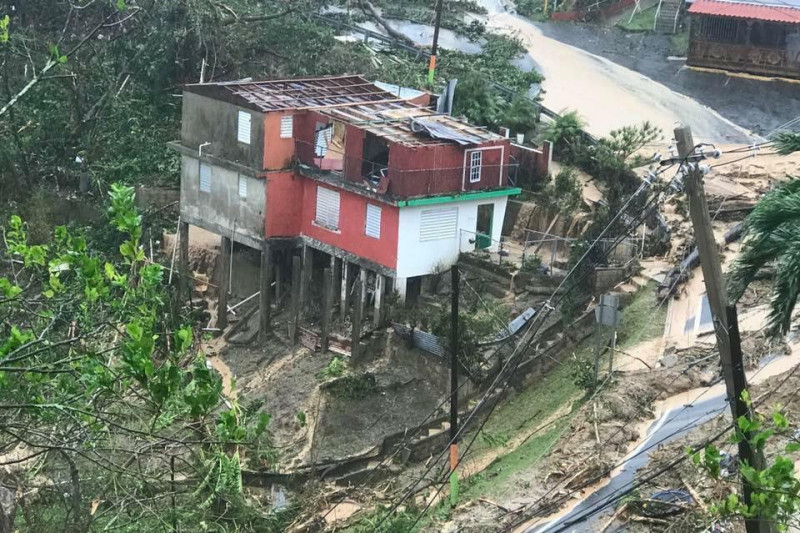 121
36
Post Hurricane Relief- Puerto Rico
$8,995
of $100,000 goal
Raised by
126
people in 17 months
My name is George Figueroa.  I currently reside in Phoenix, AZ. I spent a greater part of my youth in Puerto Rico.  This fund is a relief effort for the people of Puerto Rico. Most of my family lives in Puerto Rico ( Naranjito, Carolina and Corozal) and they have suffered through Irma and Maria. This fund will provide the items necessary for survival not only for my family but also for neighboring communities as Puerto Rico recovers from the hurricanes. Power is expected to be out for months. We want to send generators, charcoal for cooking, griddles, cast iron cookware, mosquito nets,  repellant, socks, underwear, and other necessities. Funding will be used to purchase these items and ship them. Shipping heavy items to Puerto Rico is very expensive.  A trip is planned in October for assistance with recovery and distribution of items and assessment of needs for the community.
My cousin Kathy posted this heartfelt and brave message on Facebook just hours before hurricane Maria hit the island.  Translation follows.
September 19, 2017 4:40pm, Puerto Rico.
Bueno, ya preparados y seguros en nuestros hogares o refugios, no nos queda mas que entregarnos a Dios y tomar esto con calma y dentro de todo con positivismo. Así como en muchos otros lugares tienen sus cambios atmosfericos , terremotos, tornados, nevadas, ect, nuestra área ha sido fuerte con el batir de las olas, como una etapa más debemos tomarlo nosotros y aprendizaje a mantenernos siempre suplidos con los artículos de primera necesidad. Las consecuencias que traerá si elpronóstico no cambia, no deben ser mortales, y esperemos que nadie se exponga pues llevamos días siendo advertidos para tomar medidas. Las consecuencias materiales sí serán una realidad y más que todo alteración o cambios a nuestro diario vivir. Hay grandes posibilidades de que se verá afectada la educación de los niños, la economía, la comunicación con los nuestros, entre otros. Hay q aceptarlo y crecer como personas. Demostrar que podemos salir adelante. Demostrar el calibre del que estamos hechos y seguir pa'lante, apoyándonos los unos a los otros. 
Dentro de todo, creo que debemos agradecer por vivir donde vivimos y por las bendiciones que siempre hemos recibido.
Translation:
Well, ready and safe in our homes or shelters, we have only to surrender to God and take this calmly and in everything with positivity. As in many other places they have their atmospheric changes, earthquakes, tornadoes, snowfall, etc. Our area has been strong with the beating of the waves, as a further step we must take it and learn to keep supplied with the basic necessities. The consequences it will bring if the forecast does not change, should not be deadly, and hopefully no one will expose themselves as we have been warned for a few days. The material consequences will be a reality and more than any alteration or changes to our daily lives. There is a great possibility that many areas will be affected-the education of the children, the economy, the communication with us, among others. We have to accept it and grow as people. Prove that we can get through to demonstrate the caliber of which we are made and to continue forward, supporting each other.
In all, I think we should be thankful for living where we live and for the blessings we have always received.
+ Read More