Constructing Our Future
$13,580
of $20,000 goal
Raised by
113
people in 18 months
NPR's All Things Considered
and
The Marshall Project
have teamed up to tell the remarkable story of a radical but simple proposal to reduce recidivism and restore blighted neighborhoods—and the women in prison who are behind the idea.
Members of
Constructing Our Future
Vanessa Thompson was sitting in prison two years ago, worrying about women who were leaving but had nowhere to call home. It occurred to her that instead of wasting their time in prison only to leave with nowhere to go, she and her fellow prisoners could be spending their time restoring abandoned houses in Indianapolis –with the goal of earning a home  for themselves and their children through sweat equity on their release. 
Vanessa
This simple plan would solve three problems at once:
1)  The women would gain a marketable skill, allowing them to get a job when they're released – thus vastly reducing recidivism.
2) They and their children would have a permanent place to live when they're reunited, instead of being homeless as is so often the case.
3) Blighted neighborhoods with dozens or even hundreds of abandoned homes would be revitalized.
Over the past two-and-a-half years, Vanessa and a dedicated group of women at the prison have:
·     Testified (via videoconferencing) before the Indiana legislature, which endorsed their proposal unanimously this spring 
Vanessa, Dominique, Kristina, Toni
·      Studied the history and financing of low income housing in the US
·      Adopted mission and vision
statements
and hammered out detailed specifications for the program and criteria for admission to it
·      Successfully written grants and are in the process of writing more
Sarah
Our greatest need right now is to raise funds to pay the outstanding director of the program, Andrew Falk, and to hire a member of Constructing Our Future on her release from the prison to help run the program and do community outreach.
Andrew, Michelle, Natalie
Please help make this a model program for women in prisons all over the nation by reading and sharing the Marshall Project and NPR stories, and donating if you can. (For large donations or for more information, please go to
https://constructingourfuture.org/
)
Thank you!
Kelsey Kauffman 
Founder and former director of the Higher Education Program at the Indiana Women's Prison
--and now a grandma in California who misses her students at the prison a lot!   :-(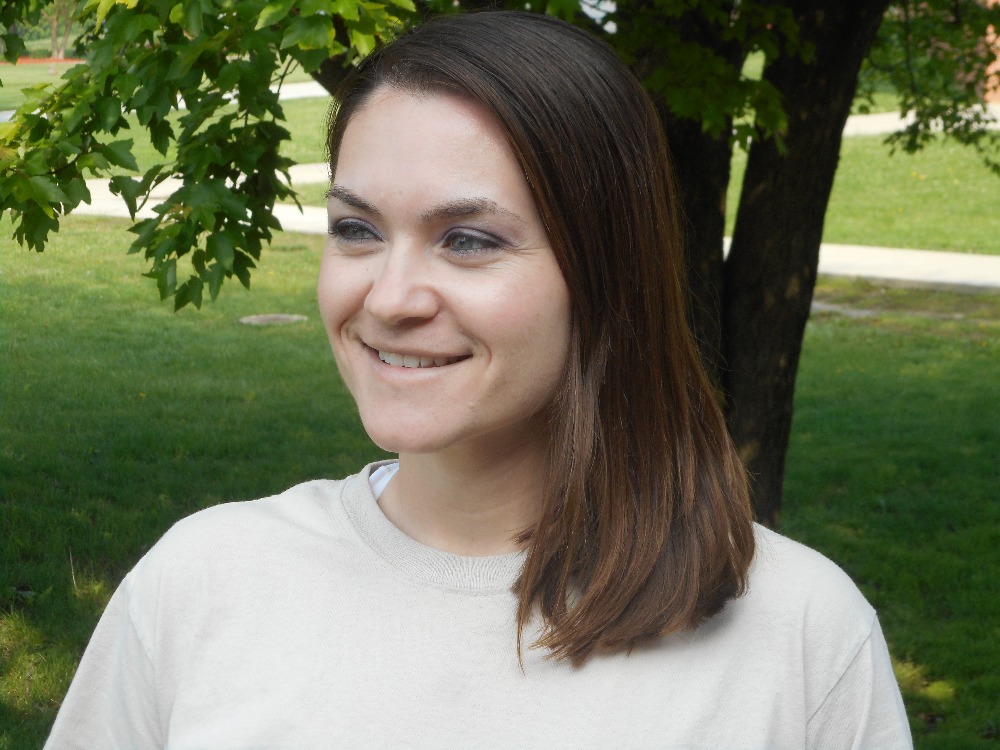 Rheann
++++++++++++++++++++++++++++++++++++++++
Original Post (December 2016): 
Women incarcerated at the Indiana Women's Prison have come up with a great proposal and need your help in making it happen.
I run the higher education program at the Indiana Women's Prison. In spring 2015, Vanessa Thompson, one of my outstanding students at the prison, was watching TV in her prison dorm.  Ads for mayoral candidate Joe Hogsett kept harping on the same theme: the mortgage crisis had left Indianapolis with thousands of abandoned houses that were destroying neighborhoods, monopolizing police and fire resources, and depleting property values on which city tax revenue depends.         (Here is Joe campaigning.)
Vanessa had a different worry about housing. Where were she and other women going to live when they finally leave prison? "Many of us," she noted, "face a choice between homelessness or returning to the same unhealthy environments that contributed to our incarceration in the first place." It suddenly occurred to her that there was a way to solve the housing problem, reduce recidivism, improve blighted neighborhoods, and make Indianapolis safer. She envisioned a program that would train women at the prison in building trades and allow them to renovate some of the approximately 5,000 abandoned properties in Indianapolis both before and after the women's release. Through their sweat equity, the women could build both character and homes where they could live.
Vanessa's proposal—so simple yet so radical— came to the attention of the Republican state senator who chairs the senate Committee on Corrections and the Criminal Code. He was frustrated because recidivism rates were as bad as ever, yet no one had any new ideas about improving re-entry prospects—except Vanessa and her colleague, Michelle Jones. Intrigued, the chair took the highly unusual (maybe unprecedented) step of inviting them to testify live from the prison via videoconferencing before his committee.  
Vanessa (left) and Michelle (right) testifying . . .
and being questioned by legislators.
Two weeks after their testimony, the committee endorsed their ideas unanimously.
Working with local and national experts on housing, Vanessa and her fellow students at the prison spent most of 2016 researching the issue and writing a detailed proposal, which they presented to the state's commissioner of correction in October. To their delight, he embraced the idea enthusiastically.
Phenomenal progress, yes—especially considering that everything has been done by the students and volunteers at the prison without spending a dime.  But now what?
If Vanessa's proposal is to become a reality, we need to hire someone who can coordinate with prison, county and city officials, liaise with the legislature, write grants and talk to funders. And because the Indiana legislature meets only from January to April, we need to do that NOW.
Luckily, the person we want to hire—who has worked closely with the women at the prison as a volunteer for the past six months and has the professional and legal expertise we need at this juncture—is willing to devote himself half-time to the project for the next 6 months. But he also has a family, so we need to pay him.
We are very grateful to one very generous donor for his $5,000 contribution and to a church in Indianapolis for adding $2,000.  Now, if we can raise another $13,000 in the next few weeks, we will get this incredibly innovative project off the ground.
Let me end with a quote from a recent panel Vanessa and her fellow students at the prison presented to a national conference in October:
       "[The legislators] asked us, 'What do you want out of this, Vanessa? What do the women want.'  It's not about us wanting anything. It's about us proving that as women we can go out, and if we have something to stand on, we could become independent law-abiding citizens—if we just get half a chance. You set the standard for us, you give us the opportunity, we are going to rise to the opportunity.
      "I think that we are going to do this and I think we are going to be successful, and I think we are finally going to prove that we don't just want to come in and spend time in prison and just let the time do us. We want to do this time; we want to do it right. And we don't want to come back. We want to save everyone money. And we just want to help out. And that's just the bottom line."
Tax-deductible contributions can be made on this GoFundMe page. Alternatively, you may donate through
http://www.sagamoreinstitute.org/donate
(under the "Designation" drop-down box, choose "Indiana Women's Prison Project") or by check to Sagamore Institute (with notation re the Indiana Women's Prison Project), 2902 N Meridian St, Indianapolis, IN 46205. (One hundred percent of funds in the Women's Prison Project will be used for the housing project described here.)
Thank you!
Kelsey Kauffman
Director (Volunteer), Higher Education Programs
Indiana Women's Prison
+ Read More