NLV - Gloria's Angelitos
$1,550
of $5,000 goal
Raised by
35
people in 39 months
Help us, myself and all of our Angels to end homelessness in Battle Creek & surrounding areas by helping us fund this page to help our homeless community in the streets to bring them back to their families, find good paying jobs,  assist them into going into rehab, go back to school, temporary housing along with long term housing.

This is just the tip of the iceberg, the start of the Angels mission to help fight in an effort to embrace those lost souls and bring them back in to society.

I have personally seen all types of homelessness all over Michigan since I began this mission back in November 2013! I along with our volunteers, donors and sponsors have been able to make a  difference in the lives of so many since November to present.  I would like to continue this fight but I need all of the support I can obtain from my family, friends, co-workers, business partners, community.

"You are never so lost that your angels can not find you!"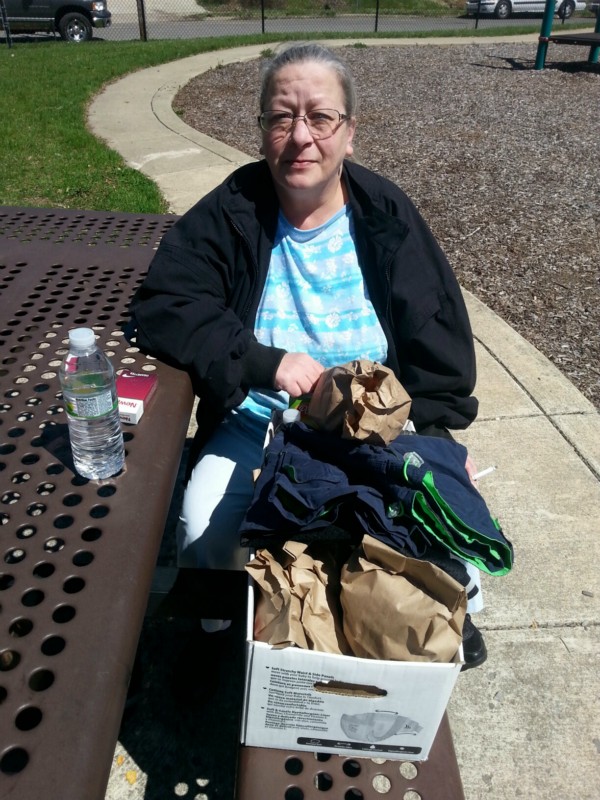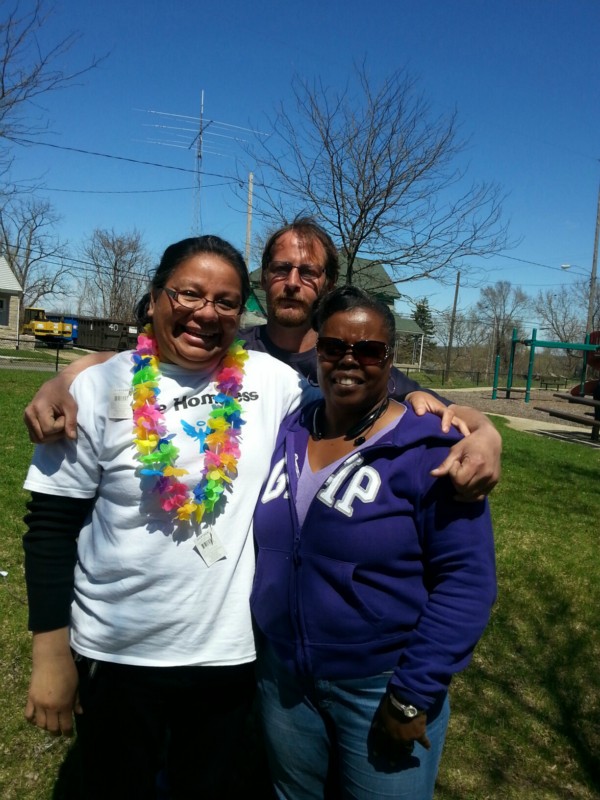 These pictures were from our April 2014 Free Store.  We are offering another Free Store September 20th, 2014 in Battle Creek. 

Visit us on our Face book page: Gloria's Angelitos

For as small as our group is we have been able to locate housing and assist individuals these past months since March 2014:

8 into permanent housing (with the assistance of local non-profit
   organizations.)
2 individuals in rehab (oe gentleman 35 days sober, rehab for 75
   days)
6 supplied big & small items of furniture donated by community
   for their permanent housing.
8 assisted with supplying their homes with food
   (1 recently housed military veteran.)
5 bicycle donations from local Portage community member
10 to 20 individuals donated various items of clothing/food/boots
   donations (1 almost housed military veteran.)
1 individual in the process of obtaining housing & vehicle 
   (Providing temporary housing at this time.)
8 provided warm meals throughout the last few months.
3 provided peer support, rides to rehab, medical appointments 
   and provided support during hospilizations. 
1 Free Store in April 2014 - Handed out 175 sack lunches & lots
   of clothing/houseware items/coats/gloves/hats/shoes all
   items donated by our communities in Battle Creek and
   surrounding areas.

We have done all of this with limited monetary donations, I am asking you today to go deep in your pockets and donate today so we can continue our local work with the homeless community and in whole. We will provide any assistance needed and that we are able to obtain in the Southwest Michigan area from Albion, Olivet, Marshall, Battle Creek, Coldwater, Homer, Portage, Kalamazoo and any town in between. 

We are looking for monetary donations for the following:

 -  Operating expenses 
 -  Vehicle & gas for donation pick ups & drop offs 
    (Presently using a volunteer's personal vehicle.) 
 -  Food donations for housed individuals
 -  Toiletry items
 -  Non-Perishable food items for street hand outs
 -  Boots, Coats, gloves, hats, scarves, tents, sleeping bags, 
    camping stoves, propane gas etc.

I am asking my friends, family, co-workers & supporters to please find it in your heart to donate today and help us reach these goals!  Our goal is to give a hand up to double the individuals we have assisted in 2014 this coming winter and year.  

Please contact me at 517-392-8001 (call or text) or email me at glomi2009@aol.com with any questions you may have. 

This project (Gloria's Angelitos) is under the New Latino Visions umbrella and is tax deductible, ask for a receipt any time.

Thank you and God Bless!

Gloria Mireles, NLV President
                       Gloria's Angelitos Chair



+ Read More
This group of people have been on my heart a lot lately and i want to help. I want to use my chef skills to make home cooked meals for them on my day off. Is this possible??
+ Read More
Thank you for starting this and for taking these people in. It haunted me all day the day after the news story.
+ Read More