50+ miles to remember Michael Richardson
$1,760
of $1,500 goal
Raised by
35
people in 71 months
Monetary support is undoubtedly the driving force toward disease eradication, though a donation doesn't truly capture the hardship of those afflicted. Large inclusive events (ie walks, runs, parades) are always effective in supporting this effort while simultaneously honoring cancer patients/survivors, memorializing those who have succumbed, and fostering a greater sense of community.
As you may or may not know, my father Michael Richardson passed away on May 3rd 2013 after a 16 year battle with pancreatic cancer. To honor his life, including the unfathomable struggle that he endured for far longer than many afflicted with pancreatic NET, I'm looking to raise a sizable donation for the Pancreatic Cancer Action Network (
http://www.pancan.org/
).
In order to pay tribute to my father's athletic prowess (and visible joy whenever either of his children showed interest in sports, as participants or spectators) as well as his hardship (his pain was something he kept as hidden as possible), I will be running 4 half marathons in 4 weeks! 13.1 miles each weekend, 52.4 miles total.
The half marathons are listed below. As this is also something that will aid in my own personal grieving process, I will be running alone at my own pace, with the (somewhat unlikely) goal of finishing at least one of them in less than two hours! However, I would LOVE to have spectators and would be even more thrilled if anyone decided to join me in any of the races :).
October 6
Paine to Pain Trail Half Marathon
Westchester County, NY
October 12
Octoberfest Half Marathon and 10kPeru, NY
October 20
Cortland YMCA Leaf Peeper Half Marathon
Cortland, NY
October 26
Cape Cod Marathon
Falmouth, MA
While this may be an unconventional way to raise money and honor anyone afflicted with Pancreatic Cancer, it is the best I can do at this time and I am positive that my father would proudly approve were he still alive today. I greatly appreciate support in any amount, any variety, even if you just viewed this page! Feel free to share this link to whatever extent you'd like and definitely contact me with any questions/queries/concerns/ANYTHING! richardsonkate4@gmail.com or via Facebook.
(typical us--eyes closed the moment someone snaps a photo)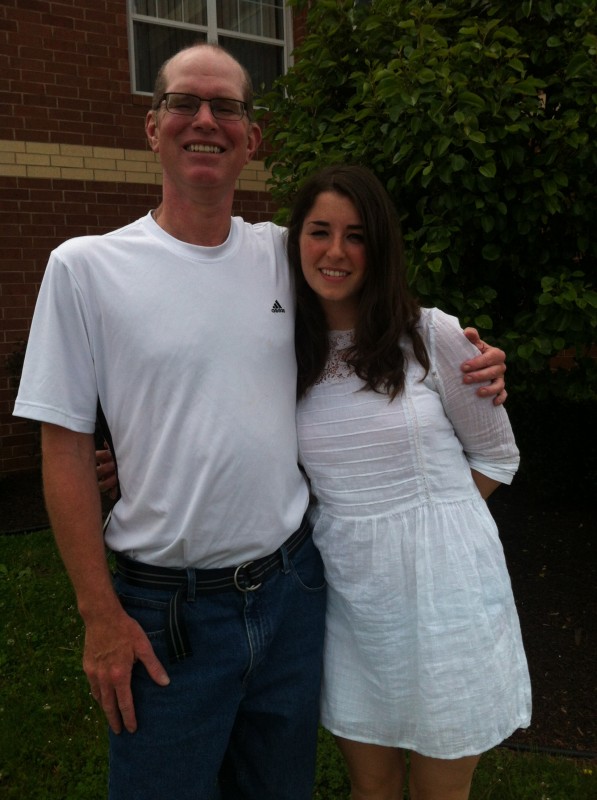 (with close friends--and a dog that was glued to his lap all evening--last Christmas Eve)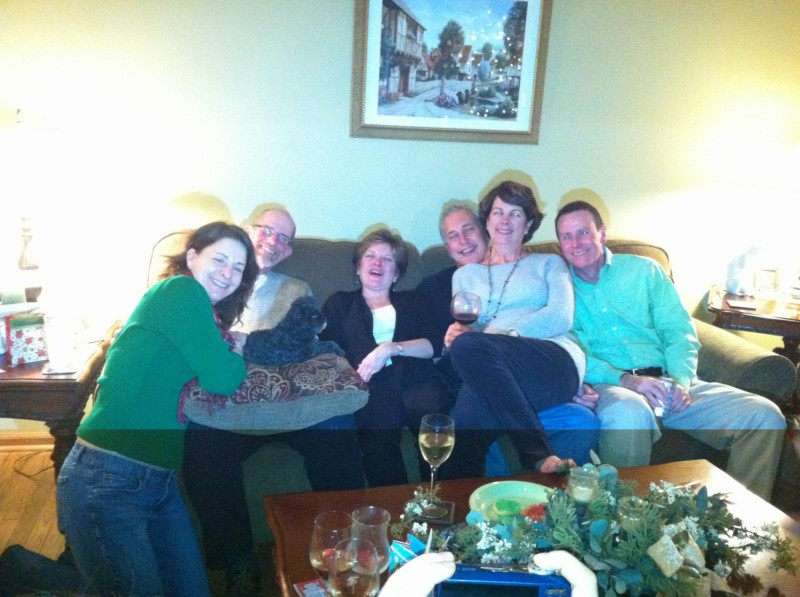 + Read More
Update 2
70 months ago
Share
Hi all!

So it pains me to write this but I two weeks ago I contracted a very unfortunate, very painful/debilitating medical issue. A quick fix to alleviate the pain has been performed (multiple times...) but the issue requires surgery and I've been instructed by the doctor to avoid running in the meantime. This is the most frustrating and disappointing prognosis I could have received and it is the most inconvenient time for a seemingly random issue like this to arise, but I can only fantasize about disobeying the doctor's orders because for the last 10 days I've barely been able to walk without pain.

I feel so badly that everyone was so supportive and that now I'm forced to bow out on my end of the bargain :(. However, I'm still adamant about running 4 half-marathons in a month's time in my father's memory--I plan on signing up for four more half marathons in the spring (May or June, still deciding...). So I guess it seems there is a bright side--the website will be open for donations for many more months!

Thanks again everyone for your donations and support! xox

PS: photos attached! The first is one of my Dad I rather like and wanted to share. The others are of the first half marathon--Malcolm still ran! The first is before the start and the other is him afterwards, barely looking phased after finishing in only 1hr37mins!!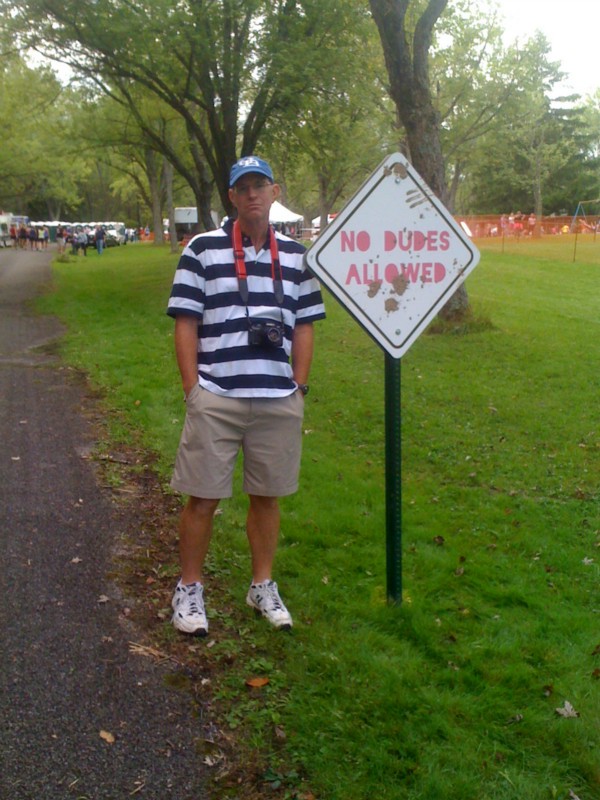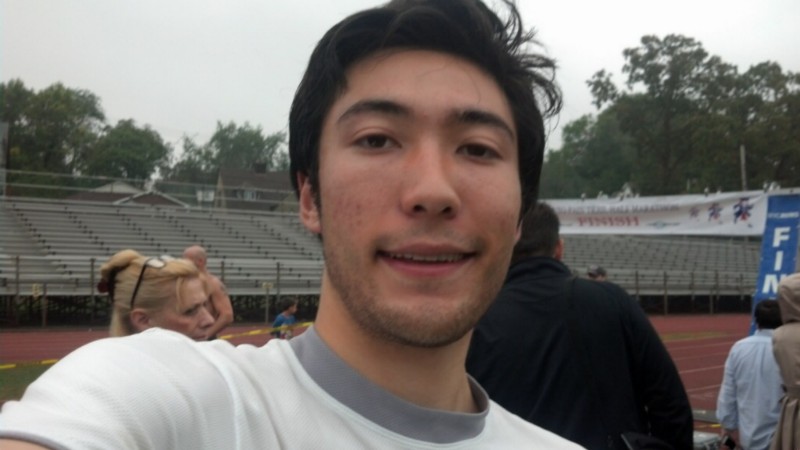 + Read More
Update 1
71 months ago
Share
Hi all! Firstly, thank you!! I am so thrilled that my goal has already been exceeded. In one vein I am astounded by the generosity of people that I know and those I've never met. Though I'm also not surprised--I have recently become even more cognizant of how lucky I am to have the company I keep :)

Training had been going really smoothly until Tuesday when I pulled a muscle in my right hip playing soccer :(. I've been relegated to low impact exercise (or low mileage runs) for the past four days and I am going CRAZY!

I've pretty much never pulled a muscle so I had no idea how frustrating it could be to have a strong desire to push your body aerobically yet be confined by physical limitation. I'm trying to emulate my father's positive energy--I can't even fathom how difficult his last months (years, really) must have been and yet he always maintained a rosy, pragmatic outlook. I guess one perk is that I was able to spend Saturday lazing around surfing reddit, watching movies, and shoveling sea salt caramel gelato into my gullet with little to no guilt. Though hopefully tomorrow I can start anew and pick up where I left off!

The first half marathon is 3 weeks from today! The speedy and athletic Malcolm Kim will be joining me in Westchester for the Paine to Pain--a TRAIL half marathon! I am glad this one is first because it makes me most nervous and will likely be the most difficult. However, it will undoubtedly be one of the most enjoyable, as I'll also get a chance to see my favorite newly engaged couple Emily and Nick :)

Anyway, I hope this message finds everyone well and my deepest thanks for the support--monetary and otherwise! I know that my father would share all of my feelings of gratitude for (and pride in) the support for PANCAN.
+ Read More
Read a Previous Update