Prosthetics for Patches (kitten)
$5,575
of $6,000 goal
Raised by
54
people in 41 months
I first laid my eyes on Patches the day she came into the Humane Society of the North Bay in Vallejo California. We were told that her legs were cut off by a weed wacker by accident. At first I couldn't look at her cuz I was so upset, so day 2 I held her and just IMMEDIATELY fell in love. Everyone that meets her falls in love immediately. We are headed to UC Davis Veterinarian School on Thursday July 23rd for a consultation (which will be $165) to see what sort of prosthetics, etc they can do for her. Because she does walk on her 'nubs' half the time they do bleed . she has also been known to walk on her front feet and raised her back legS. Thus the reason for going to one of the best veterinarian schools around & in our area.
Patches is 3 months old and has a long road ahead of her. I was quoted X-rays to be around $300 and that's all I know at this point prior to the appointment.
I knew adopting her there would be added expenses however I was blown away by the initial consultation of $165. as all of you who have pets know you'll do anything and everything for your fur babies. and she is no exception!!
I know you are wondering and I just want to say that she DOES run, walk, and play just like a normal cat. She knows no different about her back feet missing , with the exception of when she wants to scratch up by her head she's unable to do that. I have taught her how to shake which is absolutely adorable. I will keep you posted on progress once we get to the appointment on Thursday.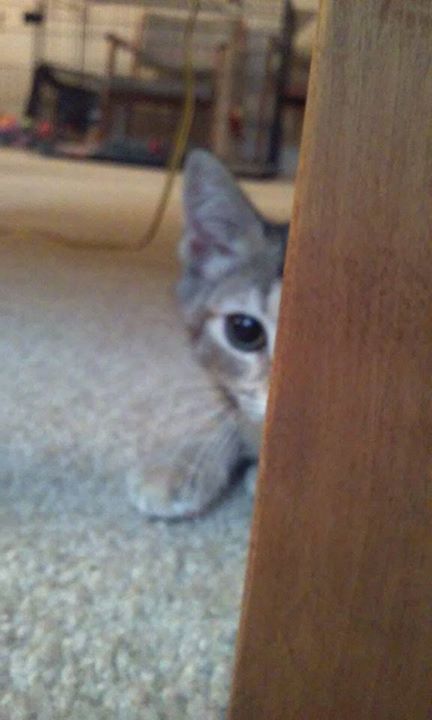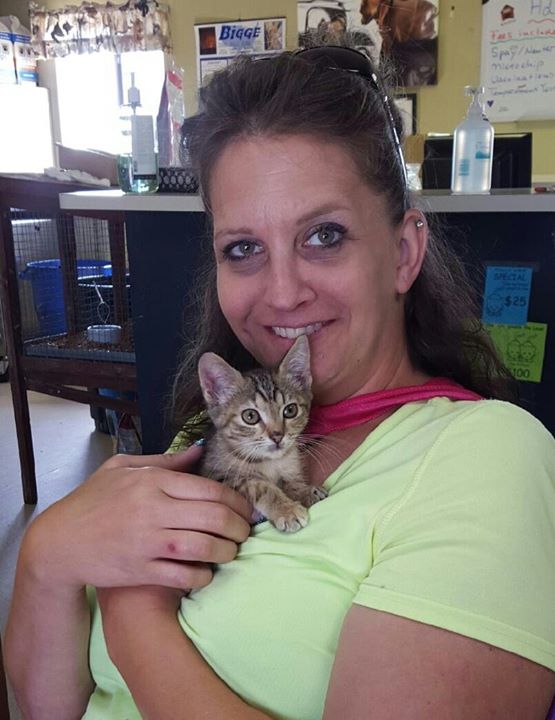 + Read More
So glad to hear she's doing well. You are an inspiration to all of us.
+ Read More