Zombie with a Shotgun
$15,213
of $20k goal
Raised by
207
people in 9 months
Be sure to scroll down to see our Reward Levels.
We're shooting in August (2016), in New York City and we still need your help getting this project going.  Every contibution means alot to us as we'll use it during production. 
If you have any questions, please do not hesitate to ask. 
Zombie with a Shotgun
http://www.imdb.com/title/tt5805876/?ref_=nm_flmg_prd_1
Are you guys tired of the same old zombie projects where the humans need to survive the zombie apocalypse or when humans fight each other and the story isn't about the zombies at all???
Zombie with a Shotgun is going to be that zombie film where all the rules we know about zombie films go right out the window.
In this Zombie film, the zombie will be the hero and it will have others (zombies) to help out on the war against the humans. The story follows Aaron who isn't sure if he is infected with the zombie virus or some other infection. He takes this journey with his girlfriend Rachel and his shotgun where they both find out the deep secrets among the zombie virus and their love life.
We love to tell you more, but we need your help to raise at least $20,000 to have the movie made and delivered to you guys.
We love for you to see how this all started when Zombie with a Shotgun was first created into a web-series. Please take a look and I hope you all can enjoy and help us reach this goal.
Episode 1 ~
https://vimeo.com/47605437
Episode 2 ~ 
https://vimeo.com/53552465
Episode 3 ~ 
https://vimeo.com/65786640
Episode 4 ~ 
https://vimeo.com/68046947
Episode 5 ~ 
https://vimeo.com/108116405
Thank You
Hilton Ariel Ruiz
http://www.imdb.com/name/nm2081348/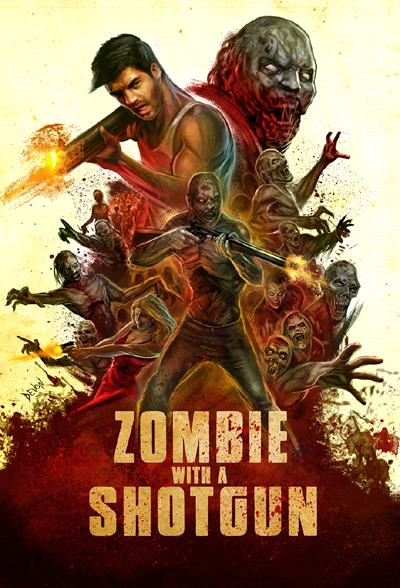 + Read More
Happy Easter to my zombie with a shotgun family
+ Read More
Hi I love the ideal that think it will be awesome I love the different conception story I have different series Zombie Chronicles that I have already finished writing/typing the first book. My original story conception is about dated journal entries of one character(the leader) life before during and after the first zombies hordes appeared in the cities and towns that he lives nearby to. The other two books are about the dated journal entries of the second character the (architect) and how they meet to build that one place that is the safest to live.
+ Read More