Put your money where my mouth is
$37,244
of $48,000 goal
Raised by
397
people in 45 months
Hello Friends, Family, Music and Arts community, people I've yet to meet, and people I may never meet,
I'm sitting here today during possibly the darkest hours of my life. 
First, let me introduce myself. My name is Scott Aruda and I am a father, a husband, a brother, and a friend to many. Mostly I identify myself as a trumpet player/musician.
Even as I write that, I am getting choked up because of what I am currently facing.  I come from a musical family, 6th of 8 children so music has always and will always be a major part of my life. I started playing trumpet at the age of 3 and a half or 4 (no one is really sure) 
Pretty much as far back as I can remember. Playing the trumpet always felt as natural as breathing to me and because of that, I excelled at a rapid rate. I remember bringing my trumpet to kindergarden for show and tell and playing the theme from happy days, (the original theme which was Rock Around the Clock.)
Even by the young age of 5, I knew that this was my calling and there was never any doubt that I would play for the rest of my life. Through out my school years, with lots of practice, I got better and better and by 6th grade I was playing lead trumpet in the High School band. I received all kinds of alcolades and by the time I was in 9th grade, I was being hired as a ringer to play lead trumpet in several of the local college's jazz bands. As a senior in High School, I beat out over 7000 other trumpet players and was selected to play lead trumpet for the Mcdonald's All American jazz band.  I also recieved full scholarships to several colleges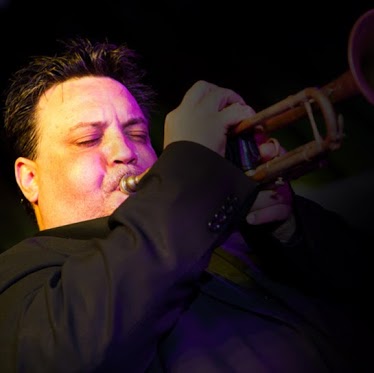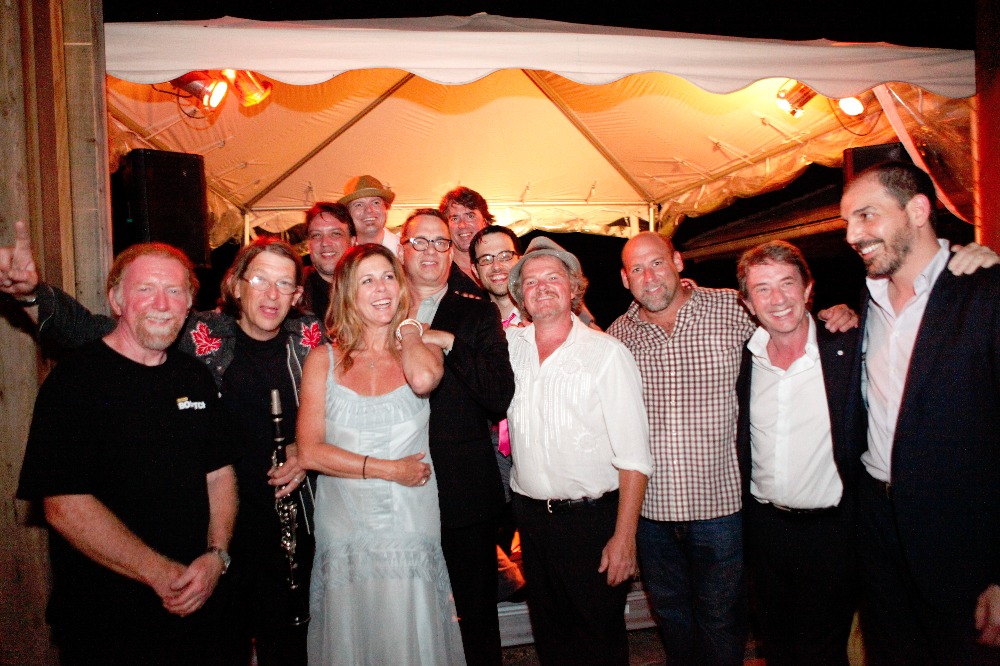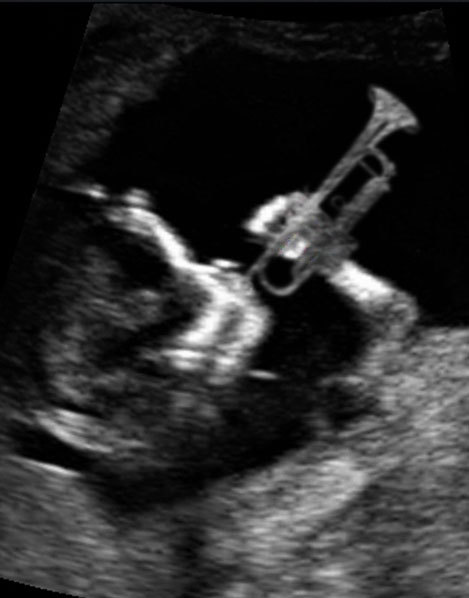 Since then, I've toured the world, I've played with a former President, the very rich, the very famous, the poor, the secluded. I've played and raised money for more benefits than I can count, but I never thought someday I was going to need a fund raising campaign for myself. 
I am so grateful that I've had such a great career and I've been able to touch a lot of people with my playing. I only say this because people have told me.  I think throughout my career, hearing things like that made all the practicing worth while and then some.
I have a beautiful wife and an amazing 2 year old son who loves when his daddy plays for him. He even started to play himself about 2 months ago! 
https://www.dropbox.com/s/zosx67kd6zi03us/Aidans%20trumpet%20plateau.mp4?dl=0
How cool is THAT?! 
Okay, here's how I've come to gofundme.
Over the last two years, I've been having symptoms of diabetes.  Both fear and lack of insurance kept me from
getting to the doctors office. Rapidly my gums have receded above the enamel of my teeth. In the last year I have lost about 9 teeth! Luckily the tooth loss only effected my eating habbits as they were mostly in the back.  Since January this year, I've lost 3 in the front, most recently, last week, I lost one of my two front teeth on the top. That tooth is a real game changer as far as playing goes. That is where the mouthpiece sits and all the range and sound comes from. As soon as this happened, I knew that I wouldnt be able to play.  I was sitting with my wife and son at the time and I started to break down. My son asked my for a sip of my water and my hand was shaking too much to hold the bottle to his mouth.  My family and close friends have been so supportive and I love them for that. But until I can play my trumpet again, I will feel like a shell of my former self. I just want to be able to make a living and I really dont know how to do (or can imagine doing) anything else!
 After a lot of research and recommendations, (I'll spare you the gory details about bone grafts and implants)
I need to raise 40k plus to get the proper medical treatment to sustain the mouth pressure of playing a trumpet. Especially the way I play.
People that know me can testify to that.
Things around our houshold have been pretty intense this past week. Mostly because I'm in a panic and my moods have been depressed , hopeful, frustrated, and emotionally exhausted. My baby boy can sense that there's something wrong on top of the fact that we just moved on the first of July. The timing couldnt have been worse.
I promise that I will right the ship and do whatever it takes to get back to where I need to be, but I desperately need your help.
Whether it's a small or large donation or a prayer sent in my behalf, I appreciate your time and generosity and I hope to be playing again very soon.  Thank you   
Sincerely yours
Scott  Aruda
+ Read More