Zizzer and Sneetch's Medical Fund
$963
of $500 goal
Raised by
46
people in 45 months
These sweet, precious boars are Zizzer and Sneetch. Their humans failed them. Badly. The kind people at Fort Worth Animal Care and Control (where they were dumped) saw that they were in trouble and reached out for help.
Both boys are severely dehydrated, malnourished, and had weeks (if not months) of poop caked on their feet. They are both suffering from scurvy - an incredibly painful result of vitamin C deficiency. Neither is able to walk properly; the scurvy causes joint swelling and pain forcing them to hop like rabbits if they are able to move at all.
Zizzer (the tan and white boar) is in such pain that it hurts him to be held. He also has a respiratory infection and head tilt with facial paralysis from an ear infection. His front feet are swollen two times their normal size.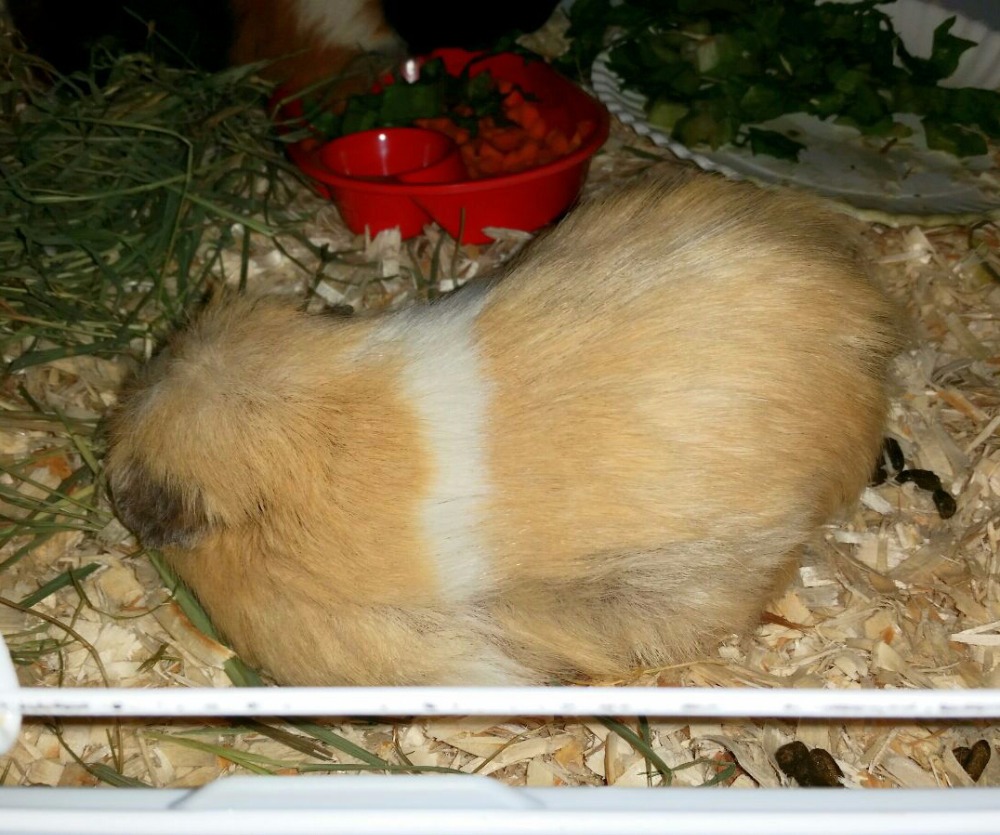 (This is Zizzer, trying to get comfortable to sleep last night. He is unable to lie down properly due to the pain in his joints.)
Sneetch (the tri-color boar) has severe dental issues, with overgrown incisors that prevent him from eating properly. He is also infested with lice and has fungal infections. He has already had one seizure in our care, most likely due to pain.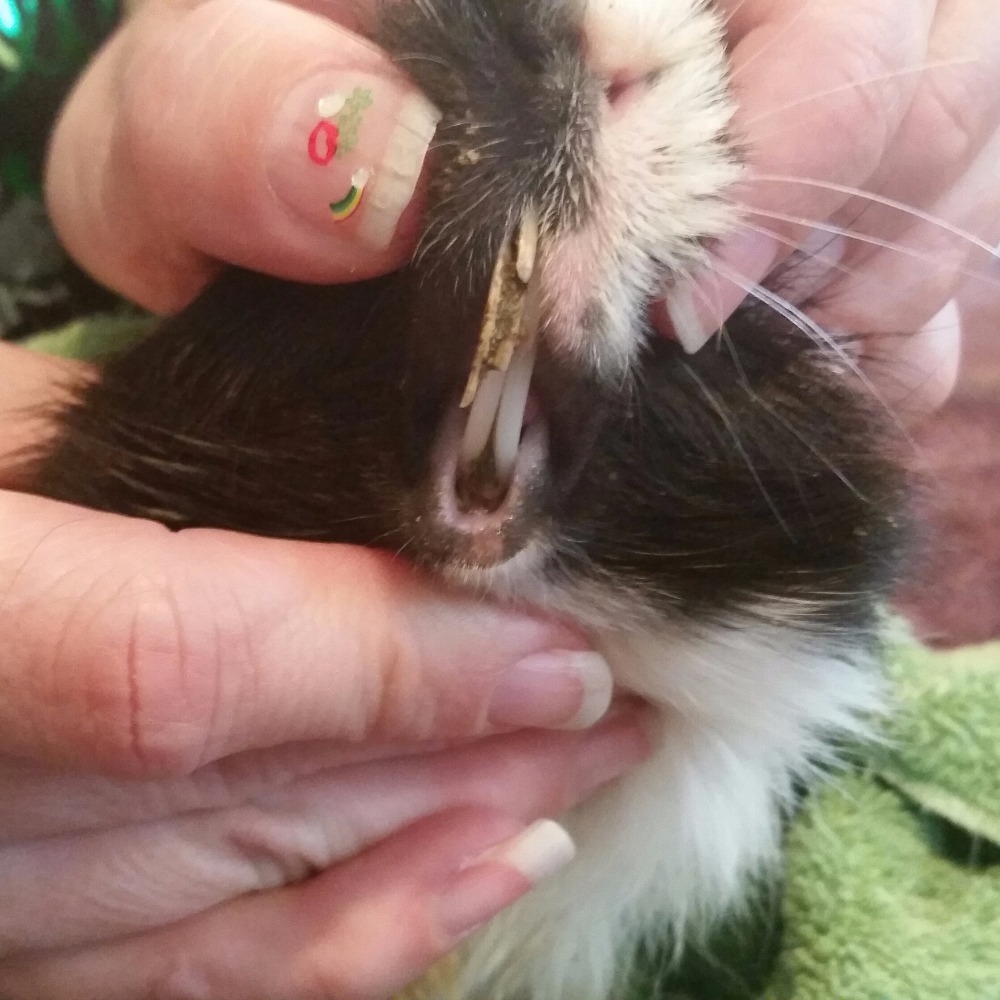 (This is a shot of Sneetch's overgrown and most likely dead upper incisor. His lower incisors are overgrown as well.)
They have been to see Dr. Champagne at Carrollton West Pet Hospital, and she is going to help us get them back in shape and out of pain. We are hopeful their damage is not permanent. They are being given subcutaneous fluids, are on pain relievers, and are being hand-fed Critical Care several times a day. They will be recceiving vitamin C supplements, and they have begun treatment for lice. They will also be on antibiotics and antifungals, and Sneetch will require further teeth trimming. 
Treatment costs are expected to be around $500 including the office visits, medications, fluids, Critical Care, and initial and follow-up dental surgery and/or tooth trimming.
+ Read More
Update 1
45 months ago
Share
Thank you, thank you, thank you for your generous donations to the medical find for sweet Sneetch (on left) and Zizzer (on right)! The boys are improving dramatically.

Both boys have a long way to go, but the most important thing we are noticing is a change in their temperament. When we first took them in, they didn't respond to their surroundings at all. Already they have begun giving gentle wheeks at feeding time and coming to the edge of the cage to get their food, critical care, and medications. Sneetch had his overgrown teeth trimmed last week, and as you can see from the photo below he has wasted no time in working on his eating skills. Zizzer's bumblefoot is still cause for serious concern, but we're working on it. The live lice are all gone, but we have to continue treatment to kill off the new ones as they hatch.


We're not completely out of the woods, but we're getting closer! Thank you again for your your support, both financial and emotional. We couldn't do these things without your help.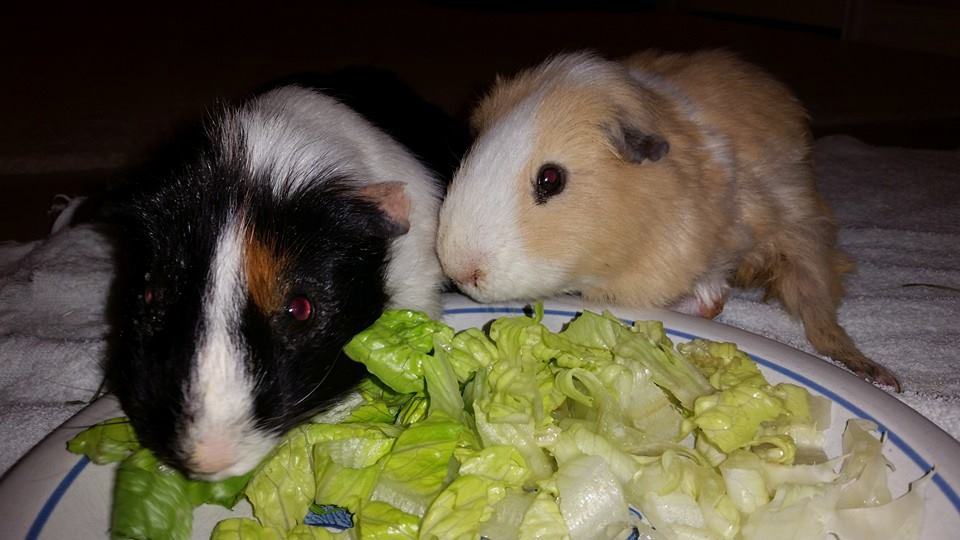 + Read More