48
6
Zero Waste Store in Leeds City
£939
of £5,000 goal
Raised by
47
people in 10 months
A zero waste store should not be such a rare thing!
In this day and age where the world has become aware of the plastic pollution problem, we are still swamped with products using plastic as a disposable!
Along with my sister, Samantha Newton, our plan is to open a large shop in the city centre of Leeds which would be filled to the brim with zero-waste products.
I would like to enlist your help to make this a reality!
ABOUT ME
My name is Michelle Arthur and with my fiance Daniel, we have 2 young children. 
We have lived our lives comfortably, unaware of the plastic pollution problem happening around us. Until now. Through the power of Facebook and other platforms, we have seen the devastation caused by plastic in nature. This absolutely must stop before it is irreversible! If our world suffocates, then humanity will not be much further behind! 
We have been shopping around to find that avoiding plastic is insanely difficult and so we have looked around for loose food stores, only to find there is only a handful of tiny shops (or sections of shops) mentioned in the north of England!
We have done our best but it is unfortunately still a problem for others who see no other options available.
THE FACTSPlastic never goes away.
Plastic is a durable material made to last forever, yet 33 percent of it is used once and then discarded. Plastic cannot biodegrade; it breaks down into smaller and smaller pieces.
Plastic spoils our groundwater.
There are tens of thousands of landfills across the globe. Buried beneath each one of them, plastic leachate full of toxic chemicals is seeping into groundwater and flowing downstream into lakes and rivers.
Plastic attracts other pollutants.
Manufacturers' additives in plastics, like flame retardants, BPAs and PVCs, can leach their own toxins. These oily poisons repel water and stick to petroleum-based objects like plastic debris.
Plastic threatens wildlife.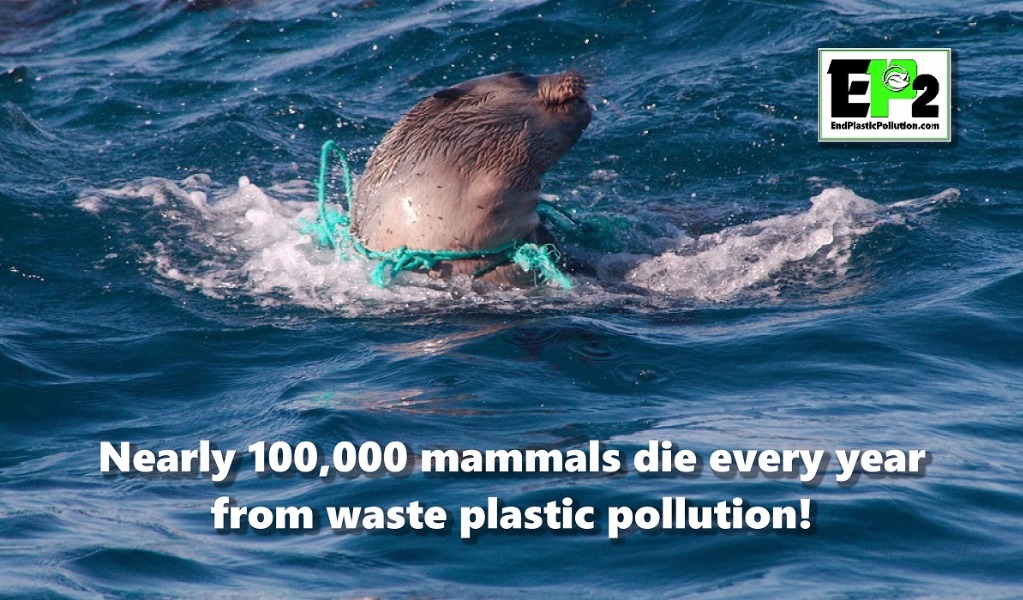 Entanglement, ingestion and habitat disruption all result from plastic ending up in the spaces where animals live. In our oceans alone, plastic debris outweighs zooplankton by a ratio of 36-to-1.
Plastic piles up in the environment.
Americans alone discard more than 30 million tons of plastic a year; only 8 percent of it gets recycled. The rest ends up in landfills or becomes 'litter', and a small portion is incinerated. 
Plastic poisons our food chain.
Even plankton, the tiniest creatures in our oceans, are eating microplastics and absorbing their toxins. The substance displaces nutritive algae that creatures up the food chain require.
Plastic affects human health.
Chemicals leached by plastics are in the blood and tissue of nearly all of us. Exposure to them is linked to cancers, birth defects, impaired immunity, endocrine disruption and other ailments.
Plastic costs billions to abate.
Everything suffers: tourism, recreation, business, the health of humans, animals, fish, and birds—because of plastic pollution. The financial damage continuously being inflicted is inestimable.
A SOLUTION

In the south of England, there are already many zero waste stores open to the public, as well as all around Europe. There isn't enough available to all in Yorkshire!
The solution is already displayed in many places, and is proven to be successful, but we cannot simply wait for somebody else to step in and bring more options here, it needs to be done now!
Our plan is to open a shop in the city centre of Leeds which would be filled to the brim with bulk food dispensers, wooden crates full of products, liquid dispensers for food AND non-food products.
We will sell loose fresh fruit and vegetables, and we will have a bakery section. One day we hope to have achilled section, and maybe even a frozen section, and of course there will be a sundries section for all the spices, pasta, rice and cereals you could need.
A section for buying reusable containers should you need any will also feature in the store.
AND THAT'S NOT ALL!
Plastic-free cleaning products, for your home and for your body! Shampoo bars and laundry detergent to buy by the gram, and many more!
There will also be a product suggestion box for anything we haven't thought of!
HELPING WITH THE CLEAN-UP

We have plans to dedicate a section of the shop to giving information about a charity or organization that supports cleaning the lands and the seas of plastic and other garbage dumped by humans.
Every 6 months we will announce the charity that we will be donating a percentage of the profits to, and display information about what the charity does on a wall, along with leaflets and it's own donation box.
FULL STEAM AHEAD!
We have a business plan already in the works, looking at possible locations for the store, and now for funds!
Please help make this kind of store a reality for the north of England!
We can show that pesky plastic that we can live without it!
+ Read More