Over 300 kitties need your help!
€1,398
of €1,500 goal
Raised by
75
people in 50 months
ENGLISH / ITALIANO / ESPAÑOL / 中文
AGGIORNAMENTI


Cari amici, ringraziamo di cuore quanti fino ad ora ci hanno supportato, il vostro aiuto è prezioso.
Purtroppo la situazione rimane critica per tanti versi, ma non ci perdiamo d'animo e speriamo che la nostra richiesta possa ancora arrivare a più persone possibile. Siamo consapevoli di essere in un periodo duro per tutti, per cui anche un minimo contributo può aiutarci a risolevare le sorti del gattile!  
UPDATES


Dear friends, we thank you from the bottom of our hearts for your support. 
Unfortunately we're still in a critical situation but we won't lose hope of reaching as many of you as possible with our help request.
Even the smallest donation can make the difference in keeping our cats healthy and safe! 

AZALEA
is a non-profit organization based in Rome currently hosting
more than 300 cats
rescued from all over the city. Founded in 1996, has ever since saved cats from the streets providing them a safe place to live as long as medical treatments, food and, above all,
love
, while hoping for them to find the
perfect family
to spend the rest of their lives with
.
We operate in a wonderful
feline oasis
hosted in the structures of Hospital Forlanini in Rome, where our
kitties can live happily and peacefully thanks to the help of volunteers and doners
.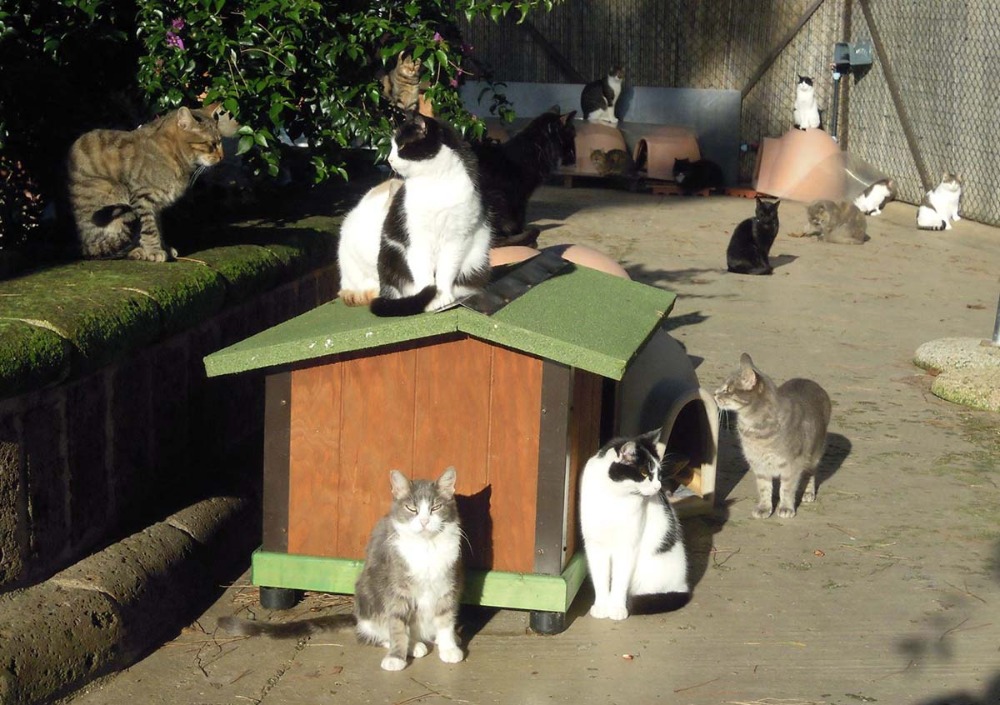 Unfortunately, we have recently been robbed for the second time in a few months of the copper cable that provides electric energy to our structure. This means
we are now not able to store medicines for our cats, we have to operate in pitch dark during the night, we can't do the laundry and the rooms where the sick kittens are kept lack of air conditioning
which is a big concern during the hot season (and Rome can be VERY hot during summer).
As we don't trust buying a new cable, which other than being extremely expensive would be easily stolen again, we're trying to buy an electrical generator.
As you can imagine it's a massive expense that we cannot stand by ourselves, having to face tons of other expenses in order to keep the place going.
We need your help!
Please support us however you can, all donations are greatly appreciated from us and our lovely cats.
THANK YOU!
This is our website (for italian speakers only, sorry!) 
www.zampamica.it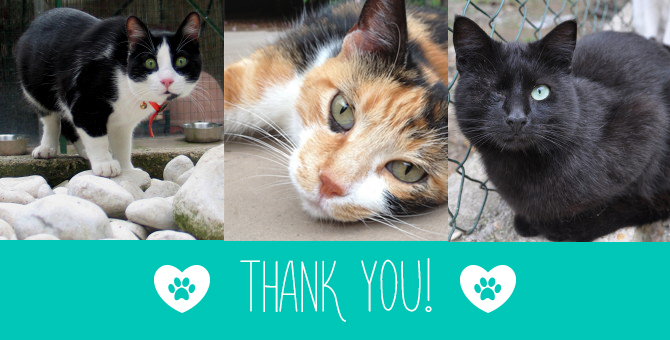 ♥♥♥♥♥♥♥♥♥♥♥♥

AZALEA
è una ONLUS con sede a Roma che attualmente ospita più di 300 gatti. Nata nel 1996, da allora ha salvato e accolto centinaia di mici dando loro un posto sicuro ed accogliente dove vivere, cure mediche, cibo, ma soprattutto
tanto amore
, nell'attesa che loro potessero trovare la
famiglia perfetta con la quale vivere felici
. 
Svolgiamo la nostra "opera" in quella
oasi felina
conosciuta inizialmente come "Gattile Forlanini", attrezzata in modo che i nostri amici gatti possano
vivere serenamente
, e ciò avviene soprattutto grazie all'aiuto di volontari e donatori.
Sfortunatamente, per la seconda volta in pochi mesi, siamo stati derubati del cavo che porta energia elettrica alla struttura.
Questo significa per noi essere totalmente al buio, non avere più la possibilità di conservare farmaci indispensabili in frigo, non poter più fare lavatrici, non poter utilizzare i ventilatori nei box nei quali al momento fa molto caldo. 


Non ritenendo opportuno acquistare un nuovo cavo il quale, oltre ad essere estremamente costoso, potrebbe esserci facilmente sottratto di nuovo, stiamo cercando di acquistare un gruppo elettrogeno. 
Come potete immaginare è una spesa non da poco che al momento non possiamo sostenere da soli, avendone tante altre a cui far fronte.
Chiediamo quindi a voi di
supportarci
in qualsiasi modo,
ciascuna donazione sarà importante ed estremamente apprezzata
da noi e tutti i mici di AZALEA.
GRAZIE!


Visita il nostro sito per maggiori informazioni:
www.zampamica.it
♥♥♥♥♥♥♥♥♥♥♥♥
AZALEA
es una organización sin fines de lucro con sede en Roma que alberga
más de 300 gatos
provenientes de todos los rincones de la ciudad.
Desde 1996 provee a los gatos menos afortunados un lugar seguro, tratamientos médicos, comida y, sobretodo,
amor
; mientras esperan encontrar
una familia que quiera adoptarlos para tener una existencia feliz
.
Azalea opera en un
maravilloso oasis felino
en las estructuras del Hospital Forlanini en Roma,
donde los gatos viven felices y tranquilos gracias a la ayuda de voluntarios y donaciones.
Desafortunadamente, el cable que que provee energía a la estructura ha sido robado por segunda vez en pocos meses.
Sin energia, no podemos conservar las medicinas apropiadamente, no tenemos luz  para atenderlos durante la noche o hacer funcionar la lavadora para mantener las mantas y almohadones limpios.Las habitaciones donde se alojan los gatos enfermos necesitan el aire acondicionado, las temperaturas del verano en Roma pueden ser extremadamente altas.
Sabemos que un nuevo cable sería robado nuevamente, además de ser costoso; decidimos que lo mejor opción es la de comprar un generador eléctrico.
Como pueden imaginar, es un gasto bastante grande para nosotros y es por eso que
¡NECESITAMOS TU AYUDA!
para poder seguir adelante con el refugio.
Por favor, apóyanos con lo que puedas, cualquier donación será muy apreciada por todos los gatitos residentes del refugio.
¡MUCHAS GRACIAS!
Este es nuestro sitio (sólo en lengua italiana)
www.zampamica.it
♥♥♥♥♥♥♥♥♥♥♥♥
"AZALEA" 是一个位于意大利罗马的非营利组织机构,目前已寄养了救助的在罗马的300多只猫咪。
该机构成立于1996年,自此一直致力于为街头的流浪猫提供居所,食物,以及医学方面的救助使他们的寿命尽量延长。与此同时并且希望他们可以尽快找到合适的领养家庭来度过他们之后的生活。
我们位于罗马的Forlanini医院,在那里猫咪们可以享受愉悦恬静的生活,这主要要感谢志愿者及捐助者们的帮助。
不幸的是,我们最近被不法分子第二次劫走了用于为整座建筑供电的铜质电缆。这意味着我们无法为猫咪们长期储存药品,夜间无法正常照顾猫咪,无法为还在生病的猫咪提供冷气,这也是比较令人担心的一点,罗马的夏天是十分的炎热的。
由于我们不打算重新购买铜质电缆,因为十分昂贵而且容易被再一次偷走,我们目前计划购买一台电力发动机。
可以预计的是电力发动机价格比较昂贵,基于日常开销我们没有另外的预算来购买,所以,我们希望您可以伸出援手!
请尽可能的帮助我们,无论多小的捐助对我们及可爱的猫咪来说都是极大的援助。十分感谢!
+ Read More
Be the first to leave a comment on this campaign.