Wilton Baby Bullet VocED Fundraiser
$4,180
of $10,000 goal
Raised by
86
people in 33 months
Greetings loyal supporters
Tom Lipton
 here. Many of you know me from my
Youtube channel oxtoolco
.
The recently completed  Baby Bullet vise has taken on a life of its own and become more than just a simple metalworking project. It has become a symbol of what we need more of these days. Skilled people working with their hands.
The trades have been very good to me. I found out a long time ago the deep satisfaction of making things with my hands. Besides teaching metalworking skills I want to lead by example and demonstrate how people can get involved supporting the trades and learn the simple joy of building things like I have. This vise is one example.
These skills belong to the trades not any individual. As a journeyman it is my duty is to pass on these skills and assist young people entering the trades. By donating to this fundraiser you can also help. All proceeds from this fundraiser will go to supporting vocational education in the trades.
The money we raise will be used directly to buy machinery, tooling and materials to help train the next generation of journeymen that will build the tools, machines and inventions that permeate our society.
The Baby Bullet vise will be auctioned off with the proceeds from its sale added to the funds raised here. Show your support for the trades in a meaningful way that really helps. This campaign will end on June 25th 2016. Help us achieve our goal and more.
Any donation is welcome. You will have my warmest gratitude and thanks for any support you can provide.
Sincerely,
Tom Lipton
+ Read More
Update 2
32 months ago
Share
Hey folks. Time for a little update. Thank you all that have donated to a great cause. Some of you might remember that the Baby bullet is traveling on a promotional tour around the country. It made its first stop in Detroit at a local machining club. After that its headed to the NAMES Expo this weekend (23/24) then its off to NYC CNC John Saunders open house in Zanesville Ohio April 30th. Here is a recent picture and a great story by Mr Ferguson who is helping with the Baby tour.

Snip,
Last Wed when I was over to see Don at Suburban tool, was a great visit. a crazy lucky thing happened when I was leaving and driving down the highway. I think the bullet is a lucky charm.... I was rolling along at about 70MPH coming up on the back of a transport hauling a couple of cars. The cars had one of those tarp like things they put on the higher end vehicles to protect them during transport and the back one was flapping in the breeze. Thought it was going to destroy the paint and I would get up alongside the guy to let him know. As I'm passing him, again at 70 MPH, I figure he wont understand and I just plan on passing at this point. Well by now I'm right beside him, again at 70MPH, I hear a HUGE bang, more like an explosion I guess, I look in the mirror and it's like a slow motion movie scene..... The hauler was too high, the top car ( SUV ish ) exploded when it hit the overpass, did I mention at 70 MPH?! Crazy lucky, I was behind the truck 10 seconds earlier.... There was debris and cars all over the place in the mirror as I'm looking back. WOW . So that Baby Bullet is a good luck charm! That's got to add some value to it at auction :)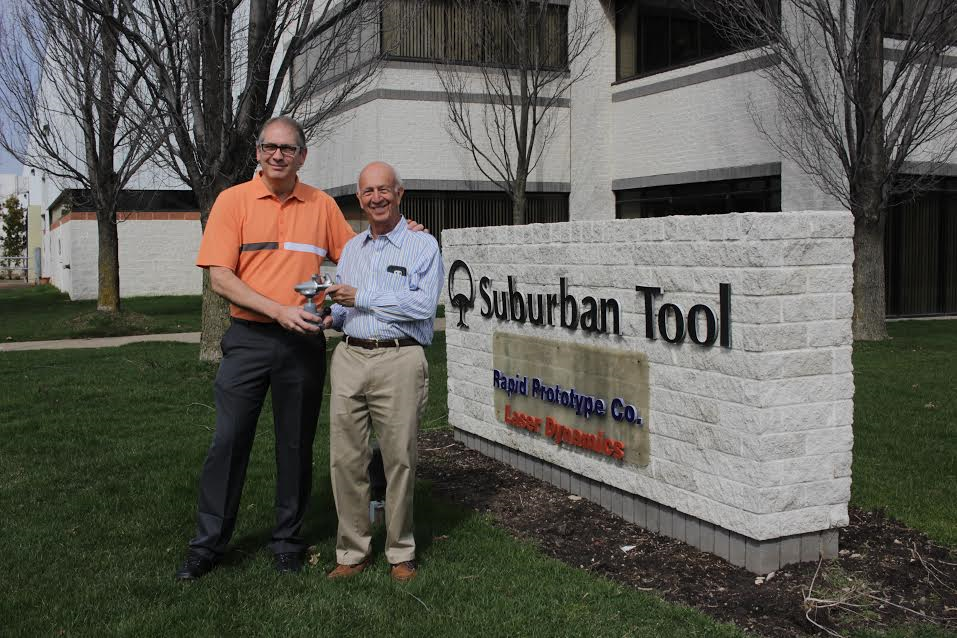 + Read More
Update 1
33 months ago
Share
Thank you to all the folks that have generously donated to help educate the future generations of skilled crafts people. You are all awesome! In just a couple days we already past 10% to our goal.

The vise auction will start when we are closer to the Bar z summer bash. Stay tuned on the oxtoolco YouTube channel. Time for a Q/A video for the Baby bullet build.

Sincerely,

Tom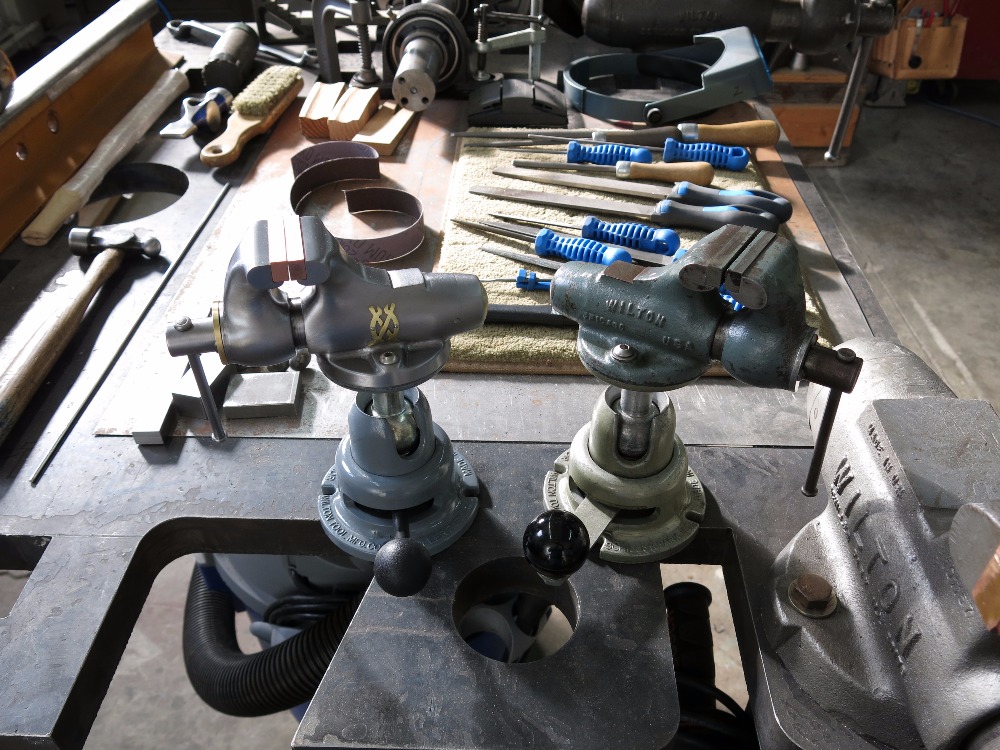 + Read More
Read a Previous Update
To all The Barz Summer Bash people we will be giving an opportunity to support this worthy cause and have your photo taken at the same time.
+ Read More