Yes Uke Can Across the Country
$1,208
of $5,000 goal
Raised by
32
people in 29 months
The mission is simple:
Teach ukulele to as many people in as many places as I can and spread love along the way!


That's my grandma Nora, not me (although I hope I look that good when I'm 91). I just needed to include her because she is my favorite person on the planet and I wouldn't be doing this if she hadn't given me her blessing. My name is Shannon Ferguson. I'm 24, and I currently live in NY, but not for long. I studied special education in college and have just finished a year working as an education justice fellow at Repair The World. 
While in school I started teaching other students and community members how to play ukulele.
Why?
They ALWAYS sound happy.
They're super portable, I bring one almost everywhere I go.
They come in all sorts of colors and patterns.
They're much more affordable than other instruments.
They're kid sized and arthritis friendly (I've been teaching my grandma).
It's the gateway instrument. When you learn one string instrument, you can pick up another!
They make people smile.
You don't need to take yourself seriously on a uke.
I could go on, but most importantly, they're easy to learn.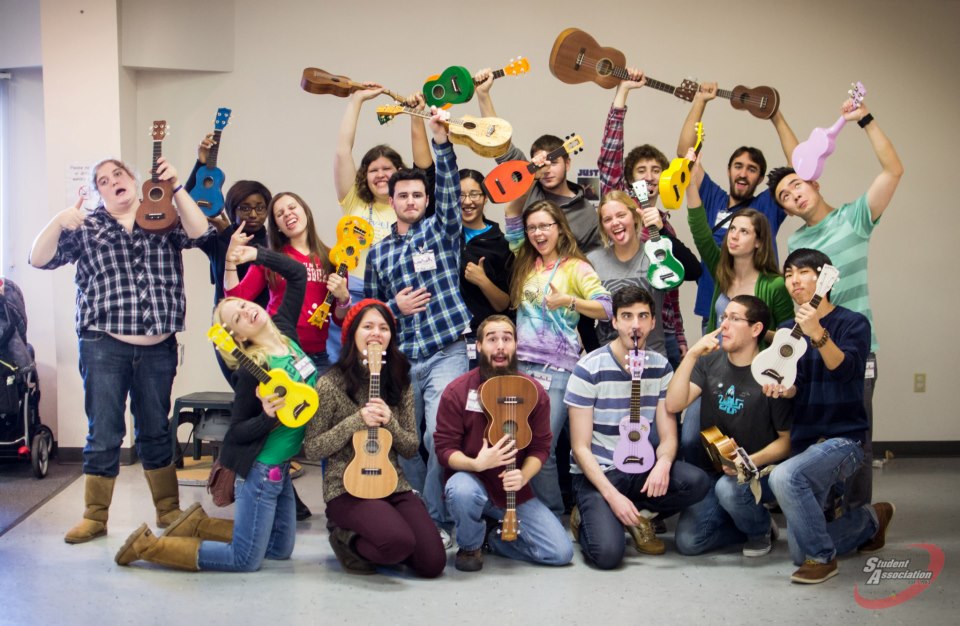 The SUNY Plattsburgh Uke A Dooks volunteering at a children's museum in 2012
After starting the SUNY Plattsburgh Uke A Dooks, I began to dream of traveling around and teaching as many people as possible. Helping others start their own groups while empowering others to make music is an idea I kept coming back to throughout grad school, and my first two years of professional jobs. I was scared to act on it for a long time, but now I've started to embrace that fear as excitement and am planning on leaving in September. I'm going to fill a car with as many ukes as I can afford/fit, and set off to spread the joy. 
How will your donation help?
Buying ukuleles ($40-$70 each)
Paying for printing sheet music along the way
Gas money/car maintenance) 
Food 
Postcards (I really love sending them)
Emergencies (hopefully they won't occur, but you never know)
I plan on staying with friends/friends of friends/new friends along the way. If you know anyone who would be interested in my project along the way and can provide a place to stay or a venue to teach a class in, I would appreciate your connection immensely!
As I go, I will be blogging and posting videos/pictures of the people I meet, the stories they share, and the songs we play on my website (which took me a really long time to make).  Let's all connect through the power of music because ukuleles are one thing that can make anyone smile.
Thank you so much for reading my story this far. Whether you can  give some money, connect me with people who want to learn or have a place to stay, recommend some cool places to check out, or even share my story, any little bit helps and is appreciated. 
To learn more, check out my website 
yesukecan.com
,
instagram
,
twitter
, and 
youtube channel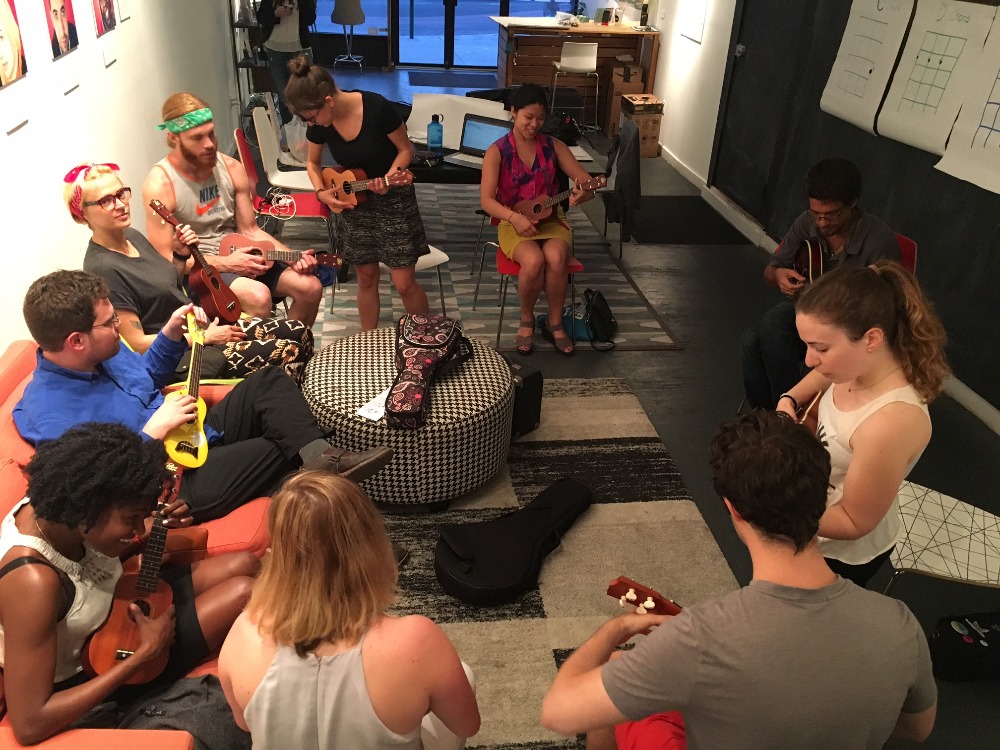 + Read More
Be the first to leave a comment on this campaign.