Water Project Earthquake Relief
$3,190
of $4,500 goal
Raised by
35
people in 47 months
My name is Soledad Cabezas. I live in Pittsburgh, PA.  I am originally form Quito, Ecuador. Both my husband and I have strong ties to Manabí province, where the community of Puerto Cabuyal is located. My family is originally from Manabí, and my husband is an anthropologist working in the region. Together, along with several other family members both from the US and Ecuador, we sponsor a small K-12 school in the fishing community of Puerto Cabuyal. The "Nueva Esperanza" school is free for all students on the village and follows a Montessori learning environment, and is certified by the Ecuadorian Government as a legal K-12 institution. All infrastructure within the community is very basic, and a particular problem is access to clean drinking water, which is gathered from two natural springs and then redistributed to each home through an antiquated system of hoses. This entire system collapsed after the recent earthquake, leaving the community without access to drinking water. They are currently being advised by a local engineer who specializes in water wells and who has volunteered to help them rebuild the water system, but the project involves significant costs for the purchase of materials which are not in the financial range of the members of the community (especially after the total economic collapse of the local economy after the earthquake). It is for this reason that we started our Go Fund Me campaign "Pure Water Project," with the aim of helping the community pay for the costs of searching for new springs, building a cement cistern, and build the necessary system of pipes and hoses to channel water to houses.. Additionally, because the earthquake took a toll on many of the surrounding communities, we are hoping that the new system that will be put in place will also provide sufficient water for the four surrounding communities of  La Vadea, Los Chalacos, and la Cancha  .Every dollar of your contribution will go to the project and there are no salaries or personal fees involved. Each community member, friends and volunteers will be helping, but we need donations for the purchase of materials (new hoses, pipes, and cement).We need your help. ENGLISH:
This project started to help re-build the water infrastructure of the Comuna Puerto Cabuyal, a local community of fishermen and farmers who maintain a traditional way of life that is quickly disappearing from the coast of Manabí, Ecuador. However, the recent earthquake took a terrible toll on the entire region, including many of the surrounding communties. The earthquake completly buried and destroyed the natural springs system that they had been using for nearly a century.  As a result,  today none of the nearby communites have access to water. To make the situation more dire, the main source of income for all of these communities was the sale of their fishing and agricultural products in the nearby town of Pedernales, which was hit very hard by the earthquake, and where commerce has completly seized. This means that the communites of Puerto Cabuyal, La Vadea , Los Chalacos, and la Cancha not only lack basic access to water, but suddely lack the funds to have water trucks deliver this basic necessity.
This project started as a way to maintain a sustainable way of life. However, the earthquake put the communites in greater peril than we could have imagined. For this reason we are expanding the project to look for new sources of water as quickly as possible (as well as to have funds to have water delivered on the short term).  Please, help with any donation you can. Each community member will be helping , but we need donations  for the purchase of materials (new hoses, pipes, and cement) and to excavate in search for new springs.
Thanks again from everyone at  Comuna Puerto Cabuyal!
You can visit our facebook page at:
https://www.facebook.com/Pure-Water-Project-Puerto-Cabuyal-162458467428697/timeline/
ESPAÑOL: Proyecto Agua Pura: Puerto Cabuyal, Ecuador
El proyecto Agua Pura empezó en sus inicios para ayudar a reconstruir el sistema de agua que se tenía a base de vertientes naturales para la Comuna Puerto Cabuyal (una comunidad  de pescadores y agricultores que mantienen una forma tradicional de vida que rápidamente está desapareciendo en la costa del Ecuador). Desafortunadamente, el terremoto reciente destruyó tremendamente a la región y a todas las comunidades aledañas al Cabuyal. En particular, se enterraron completamente las vertientes naturales que habían estado siendo utilizadas por casi un siglo.
El resultado es que hoy, ninguna de las comunidades tiene acceso a agua y para hacer las cosas peores, el comercio se ha paralizado debido a que la fuente de ingreso económica principal era la venta de sus productos en la ciudad de Pedernales (que es una de la ciudades mas afectadas por el terremoto). Esto representa que las comunidades de Puerto Cabuyal, La Vadea , Los Chalacos, y la Cancha no solo les falta acceso básico al agua, sino que no tienen los fondos para comprarla.
Este proyecto empezó como una iniciativa para mantener un estilo de vida tradicional, pero el terremoto ha puesto a las comunidades en gran peligro. Debido a esto, estamos expandiendo el proyecto para buscar nuevas fuentes de agua lo más rápido posible (y para tener los fondos necesarios para comprar agua mientras tanto). Por favor, su ayuda es indispensable en este momento y cualquier donación es bienvenida. Todos los miembros de la comunidad estarán  involucrados en la reconstrucción, pero necesitamos donaciones para materiales (como cemento, mangueras, etc.) tanto como para excavar  y para encontrar nuevas vertientes naturales.
Muchas gracias por parte de la comunidad Puerto Cabuyal!
Pueden ver nuestra página de Facebook aquí:
https://www.facebook.com/Pure-Water-Project-Puerto-Cabuyal-162458467428697/timeline/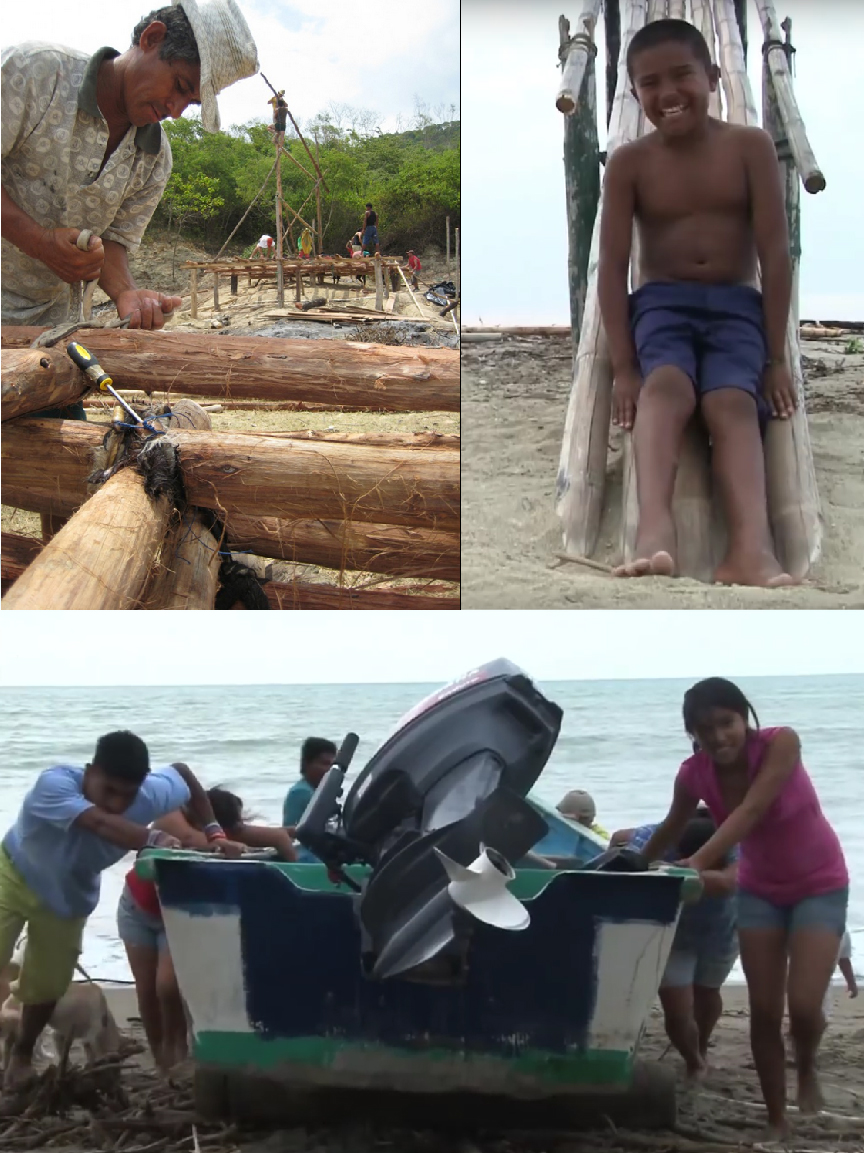 + Read More
Be the first to leave a comment on this campaign.